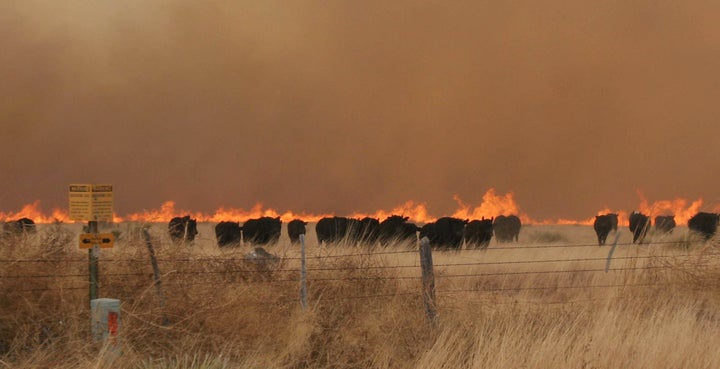 Out of control wildfires continue to wreak havoc on West Texas, an area still recovering from a series of wildfires in recent months.
It's been one of the worst wildfire seasons in state history. Why? Unusually dry weather, combined with an uncommonly cold winter, experts say.
Some 650 blazes have hit 400 square miles particularly hard. "We're pretty vulnerable right now," state climatologist John Nielsen-Gammon told Christian Science Monitor. "We need rain."
"It was unbelievable, just horrific," Bob Dillard of Jeff Davis County told the Associated Press.
"There were horses on fire, buildings on fire, houses on fire."
The Texas Forest Service responded to 12 wildfires in all on Sunday, involving some 22,432 acres, including a pair of new fires. It has confronted 83 fires in the past week.
In February, more than 110,000 acres and 68 homes were destroyed. No one has died in the wildfires yet this year, per the AP, but the conditions are ripe for the fires to continue.
WATCH (raw footage of Texas wildfires this weekend):
WATCH (raw footage of Texas wildfires in March 2011):
Related
Popular in the Community