Who said you only wear your wedding dress once?
When her marriage of 19 years ended, Clara Herrera decided to dig up her old wedding gown and put it to good use, traveling around Texas and taking some striking black-and-white photos in it.
"The wedding dress just represented sadness [after divorce]," the Austin, Texas-based science and writing teacher told HuffPost. "It was either get rid of it or change the way I felt about it in a positive way."
So beginning last summer, Herrera, 46, donned the dress dozen of times, posing at places both commonplace (the gym) and meaningful to her (hay fields similar to the one she used to play in as a child).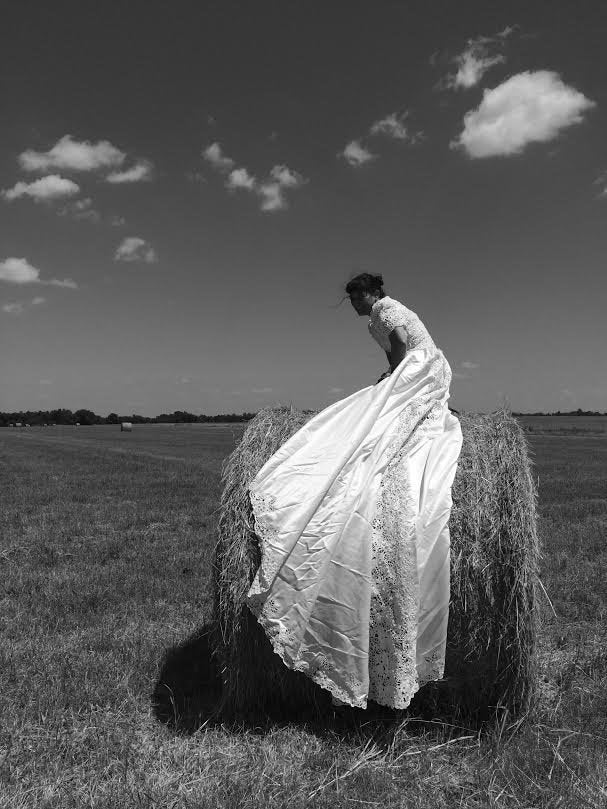 "This wedding dress project is the bridge that is carrying me from the past to the future," Herrera explained.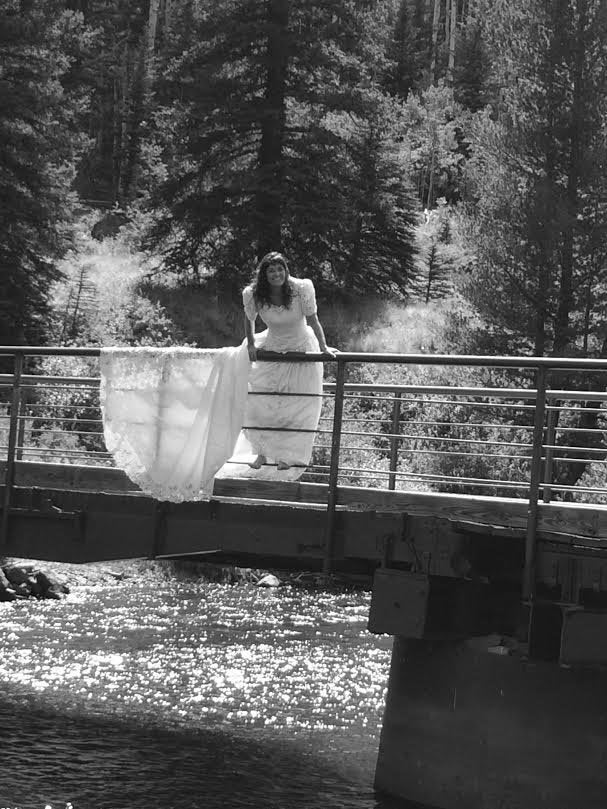 "I didn't want to get rid of the dress because when I married, my father had died and both of my brothers walked me down the aisle," she said. "My oldest brother paid for it. I wanted my daughters to want to wear it."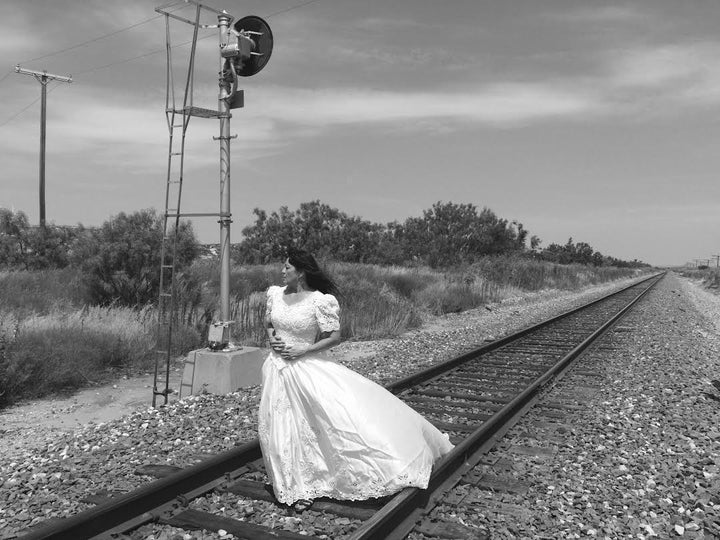 Most of the photos were taken by Herrera's 17-year-old daughter, and all three of her kid make appearances in the photo series.
"They're used to my quirkiness. Never did they say, don't do [the project]," she told HuffPost. "They're the reason I do not regret my marriage. They're the reason I do not regret my decision to divorce."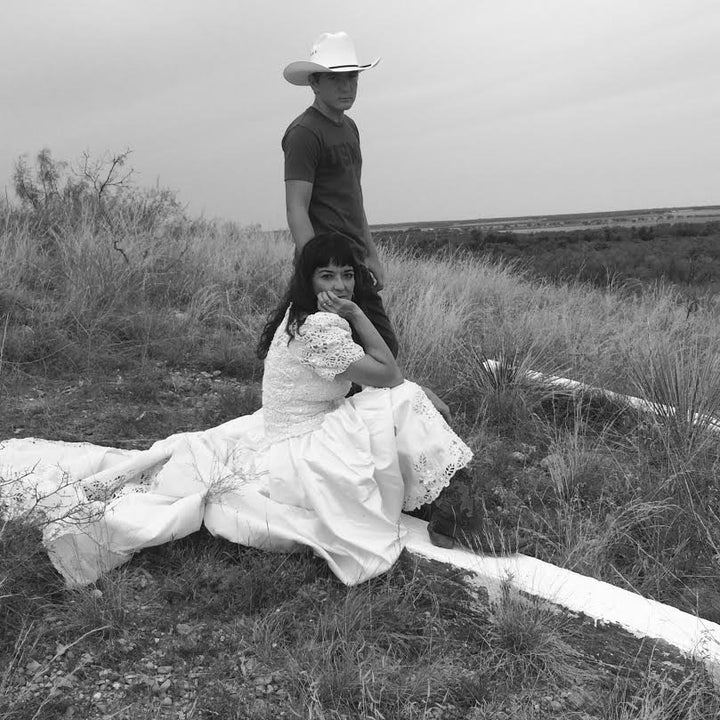 At one point, Herrera even got her divorce attorney involved.
"I told him, 'I bet you've never had a client ask this before. If you [agree to it], you will never forget me and you'll have a good story to tell," Herrera recalled. "He said, 'true' and agreed with a sigh."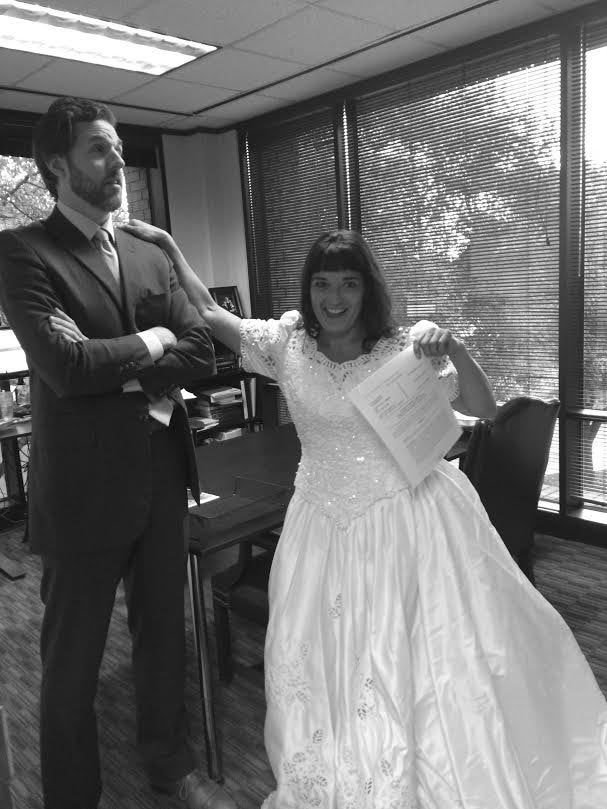 In the last photo, she poses in a field of sunflowers in a red dress, with the wedding gown cast aside at her feet.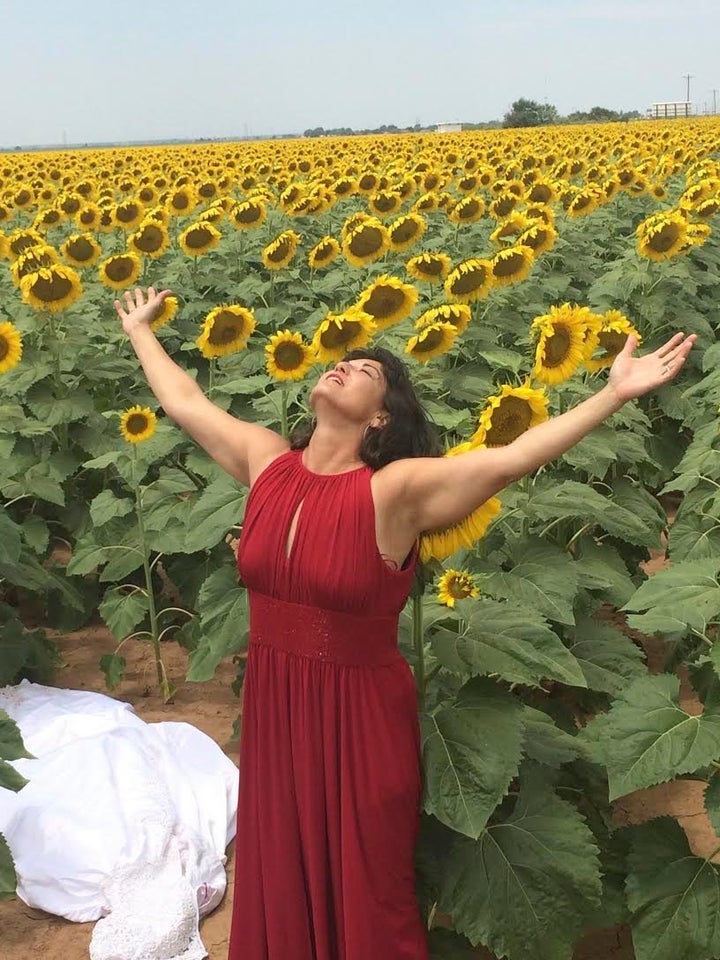 "It's very spiritual to me. I literally felt light, in both senses of the word," Herrera said. "It represents leaving the past behind and moving ahead gloriously."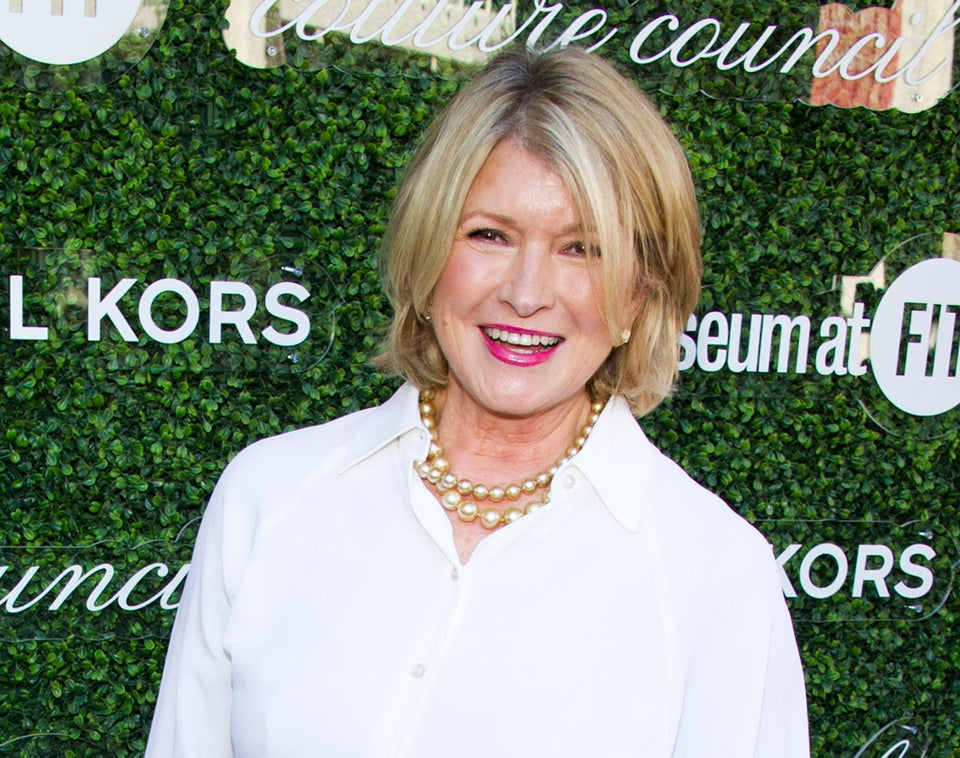 8 Women Whose Divorce Was A Catalyst For Change