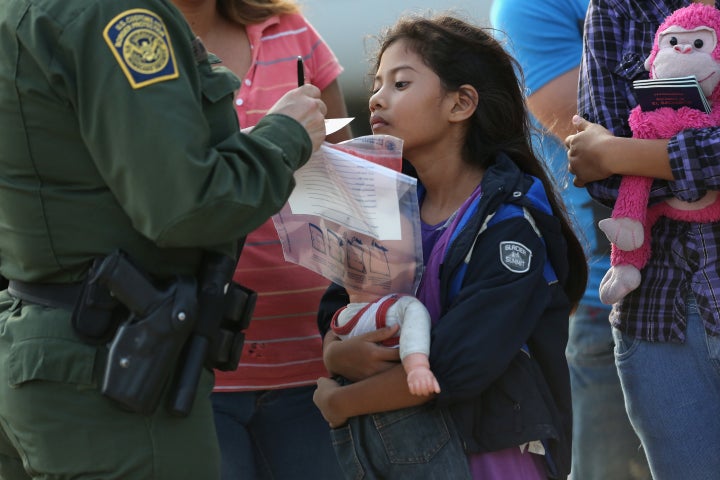 Texas officials do not have to make it easier for undocumented immigrants to get birth certificates for their children born in the state while a legal challenge proceeds in court, a federal judge ruled.
U.S. District Judge Robert Pitman declined to grant a preliminary injunction on Friday in a civil rights lawsuit filed in May over how Texas is complying with the 14th Amendment to the U.S. Constitution, which grants citizenship to any child born on U.S. soil, regardless of parentage.
The issue of U.S. citizenship for children of illegal immigrants has become an issue in the November 2016 presidential campaign with Republican candidate Donald Trump questioning the automatic granting of citizenship and Jeb Bush drawing fire for his comments on the issue.
Non-profit groups Texas RioGrande Legal Aid and the Texas Civil Rights Project filed the lawsuit on behalf of six children and their immigrant parents alleging the children were denied birth certificates because their parents lacked proof of U.S. citizenship or legal status.
In the lawsuit the groups sought a court order that Texas-born children of immigrants are entitled to birth certificates, and said their constitutional rights were being violated.
While the lawsuit is decided, the groups asked the judge to issue a preliminary injunction to force the state to accept two forms of identification that mothers can easily provide when they seek birth certificates for their children.
In recent years Texas state officials have become less willing to accept the matricula, an identification card issued by Mexican consulates in the United States, as valid identification for parents seeking birth certificates for their children.
Judge Pitman said evidence presented by the plaintiffs "raises grave concerns regarding the treatment of citizen children born to immigrant parents."
But he also said a preliminary injunction was an extreme form of relief and not warranted while he explores the facts of the case.
"The evidence establishes defendants have a compelling governmental interest in regulating with care the process of accessing birth certificates," he wrote.
Reuters was not able to immediately reach lawyers for the plaintiffs on Saturday.
The case is Maria Isabel Perales Serna, et al vs Texas Department of State Health Services, Vital Statistics Unit, et al, case number 1-15-cv-446 in the United States District Court for the Western District of Texas, Austin Division.
Popular in the Community