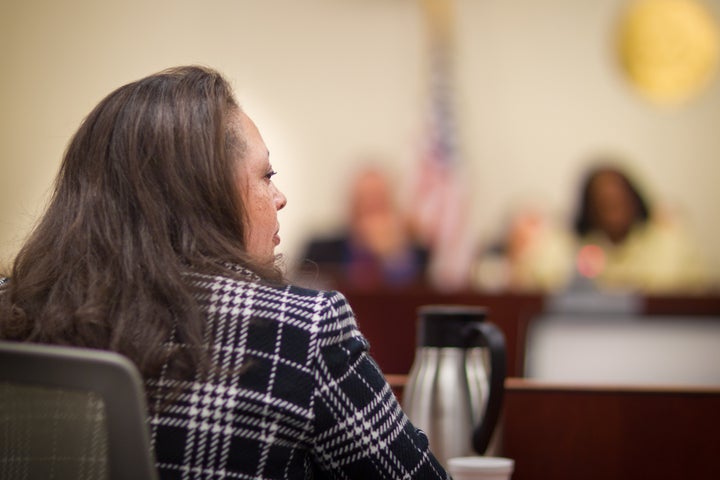 The U.S. Equal Employment Opportunity Commission received more complaints of workplace discrimination from workers in Texas than from any other state last year, with 10 percent of all complaints filed there, according to a report made public by the agency on Monday.
The second and third most common complaints were claims of race and gender bias, respectively, followed by national origin bias claims and religious discrimination claims.
But they also said that the Texas state agency responsible for protecting workers "provides very little [protection]." That likely explains why the state ranked higher than more populous California, which has a "robust state-level agency."
The report comes after the EEOC announced earlier this month that it was updating policies regarding criminal backgrounds checks as part of an effort to limit discrimination against prospective employees from certain minority groups -- particularly African-American and Hispanic men -- that have higher rates of arrest and conviction than others.
According to the AP, the update was a response to the growth of online search engines and companies that specialize in offering low-cost background checks, which has led nearly 75 percent of companies to perform backgrounds checks on applicants.
The prevalence of background checks, which are often incomplete or inaccurate, is particularly significant for black and Hispanic men, who face significantly higher rates of incarceration than whites, according to Justice Department statistics.
Earlier this year in April, the EEOC expanded its enforcement policies regarding Title VII, which protects employees from sexual discrimination, by including language to protect transgender people.
According to a statement released by the agency: "In its unprecedented decision, the EEOC concluded that 'intentional discrimination against a transgender individual because that person is transgender is, by definition, discrimination 'based on … sex' and such discrimination … violates Title VII."
Calling all HuffPost superfans!
Sign up for membership to become a founding member and help shape HuffPost's next chapter