Question: What's worse than waiting for someone you're interested in to text you back? Answer: Nothing. Nothing is worse.
In the video above, YouTuber Eric Mann illustrates what it's like for a guy to text a crush, from carefully drafting the initial text, to slowly dying as you wait for a reply. ("This is the longest five minutes of my life.")
Yep, we've all been there.
Before You Go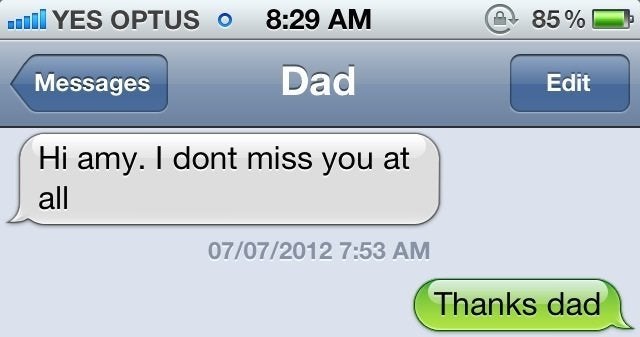 13 Hilarious Texts From Dad