A single line of text, sent via text message, has the power to crash an iPhone.
The bug, which popped up on Reddit Tuesday afternoon, can force a recipient's phone to crash and reboot, or lock users out of the Messages app entirely. The string in question features characters in English, Arabic, Marathi and Chinese, leading Redditors to speculate the problem lies in the way iOS processes Unicode text for display in a notification banner.
Here's the message in question. Remember, with great power comes great responsibility, so don't send this to anyone unless you're willing to accept the consequences:
effective. Power لُلُصّبُلُلصّبُررً ॣ ॣh ॣ ॣ 冗
The Huffington Post was able to replicate the bug on Wednesday, successfully crashing an iPhone 6 via a text message sent by an iPhone 5s. Both devices were running iOS 8.3, Apple's latest version of the software. The message also forced a reboot on an Apple Watch belonging to a HuffPost editor. While it's unclear exactly what causes the glitch and therefore whether it's "safe" to use on a friend, it appeared not to cause any lasting issues during these tests.
iClarified reports the bug affects Jailbroken users as well, who have seen their phones forced into Safe Mode instead of the crash-and-reboot cycle that affects the rest.
Some users have also reported getting locked out of Messages entirely, for which Cult of Mac suggests several workarounds, including responding to the original text message via Siri, and turning off Message notifications.
In an email to the Huffington Post, an Apple spokesperson acknowledged the issue and said the company intends to fix it in an update.
"We are aware of an iMessage issue caused by a specific series of unicode characters," the spokesperson said, "and we will make a fix available in a software update"
This story has been updated with a statement from Apple.
Related
Before You Go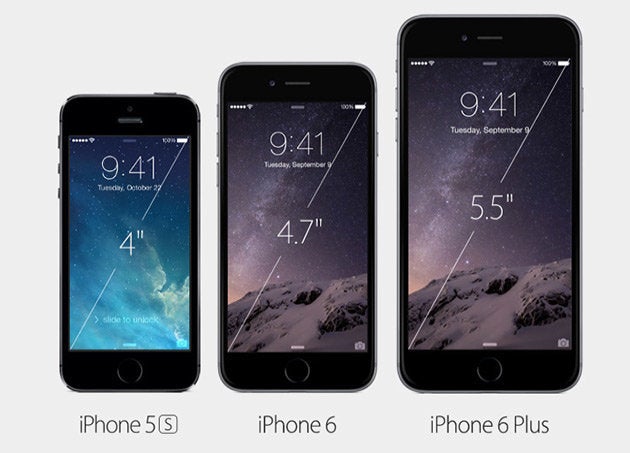 Apple's iPhone 6 and iPhone 6 Plus
Popular in the Community