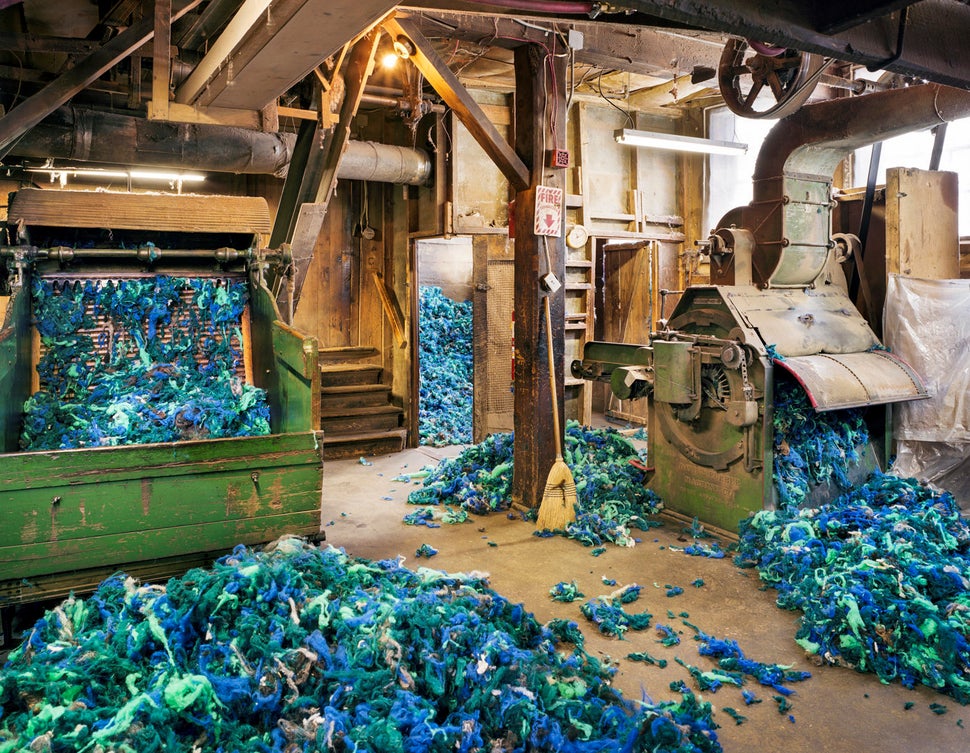 In 2010, photographer Chris Payne stepped through a wormhole into the past. OK, not really. But his discovery had the same surreal quality: An old mill, tucked away in Maine, still manufacturing candy-floss-colored yarns many decades after the outsourcing of the American textile industry. 
The Maine mill, Payne told The Huffington Post Post via email, "reminded me of the state hospital workshops I had photographed for my book, Asylum." Payne, who studied architecture prior to his photography career, specializes in photographing old buildings and capturing their structural beauty and resonance through time.
The yarn mill offered something surprisingly optimistic compared to much of his previous work on forgotten structures. "While [the state hospitals] had long been abandoned," he said, "this mill was fully operational, a scene from the past miraculously coexisting with the present."
The result is an almost fairy-tale scene, an glimpse of American industry's bygone glory manifested in technicolor detail.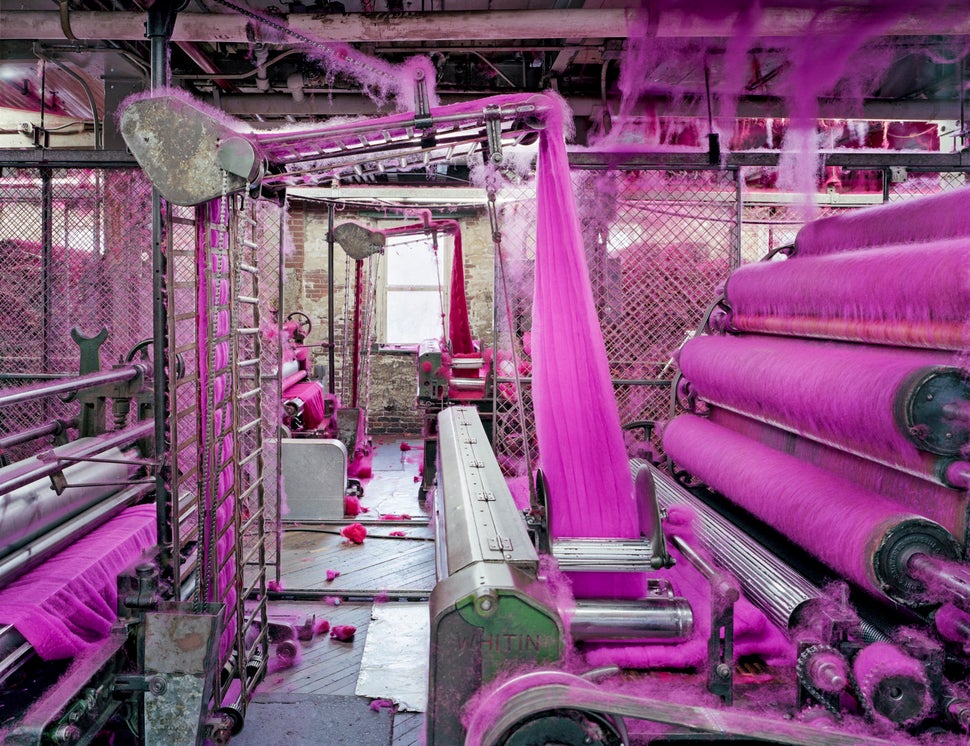 Photographing a working mill requires bushels of patience, however. "There is not much staging allowed because I cannot alter or interrupt the lines of production," Payne explained. "So I wait, sometimes months, for the right colors to come along, and then a magical moment occurs, if only for a few hours or minutes."
Those moments do occur, as his jaw-dropping photographs testify. Clumps of vivid teal fibers pile against dull industrial machinery, bathed in warm light. Shocking pink skeins hover over the regimented factory floor. 
Here and there, too, we see the human element: factory workers adjusting machines and bundling textiles. With his photographs, Payne says, he hopes to both shine a light on the small surviving American textile industry and to celebrate its works. "They share a quiet pride and dignity, and are proof that manual labor and craftsmanship still have value in today's economy," he told HuffPost. 
See a selection of Payne's photos below, and check out more on his website. 
PHOTO GALLERY
Architecture Of The Future
Calling all HuffPost superfans!
Sign up for membership to become a founding member and help shape HuffPost's next chapter