A Tennessee bus driver tasked with safely transporting children on their way home from school pulled out his phone and began to text. Soon after, the yellow school bus slammed into another, killing two children and a teacher's aide.
Sharon Glasper, the mother of 7-year-old Knoxville girl Seraya, who died in the accident, says she has forgiven driver James Davenport, 44, but will never forget the unimaginable hurt his actions caused last December.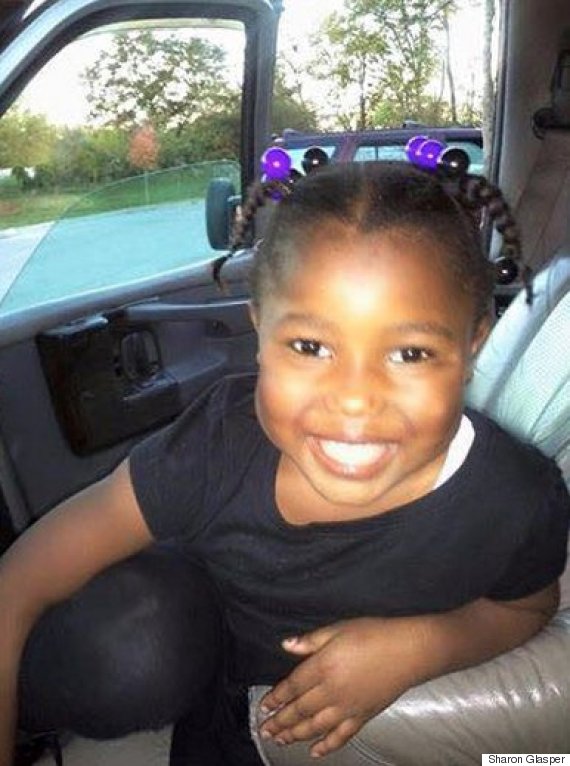 Seraya Glasper, affectionately known as "Bubbles" to her family
"I don't have hatred in my heart," Glasper told The Huffington Post on Monday. "Hatred is something I don't believe in. I forgive, but I can't forget that day."
Davenport was found dead in his home last Monday. The Knoxville Police Department has released little information on his death.
Days after his body was found, the police department concluded their investigation into what caused the fatal crash near Sunnyview Primary School six months prior: Davenport had been sending and receiving text messages when he swerved his school bus into another lane, crashing into another bus and sending it toppling over.
"My heart also goes out to [Davenport's] family," Glasper said. "It was terribly tragic to his family, and to mine also."
Along with little Seraya, 6-year-old Zykia Burn and a teacher's aide, 46-year-old Kim Riddle, also died. The families of the victims have filed a wrongful death suit.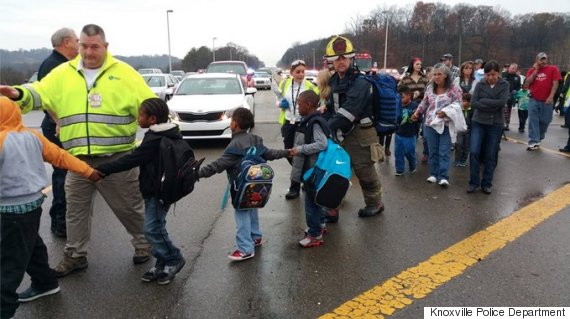 The Isaacs Law Firm said in a statement obtained by HuffPost that a meeting with the families last week was "very emotional," and that the firm's investigation revealed "some alarming issues regarding the lack of oversight and supervision of the private school bus contractors ... transporting students on a daily basis."
While the issue of drinking and driving is a well talked about subject in American schools, Kathryn Henry of the Department of Transportation told HuffPost the agency is trying to do more to educate citizens on the dangers of texting and driving.
"Anything that takes your eyes off the road is not good," Henry said. "We've really amped up our public awareness in the past couple of years. We're doing our best."
In 2013, more than 3,000 lives were lost to distracted drivers. While that number shows an almost 7 percent decrease from 2012, the number of injuries rose from 421,000 to 424,000 in 2013.
Director of Knox County Schools Dr. Jim McIntyre expressed outrage last Friday after learning the cause of the crash.
"I can assure you there will be hell to pay," for any driver caught texting and driving, McIntyre told WATE. In a statement given to HuffPost, McIntyre said the victims "deserved better" than to lose their lives in an avoidable crash.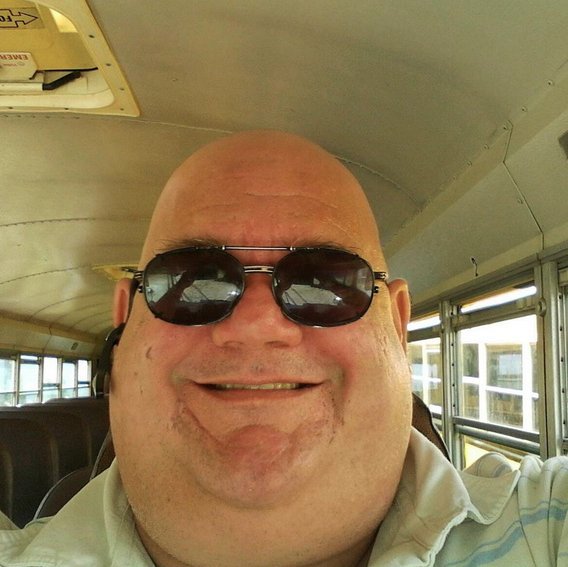 Davenport was found dead in his home last Monday. Police say he was texting before crashing a school bus and killing three.
"I will seek to honor their lives and their memory by doing everything in my power to ensure that something like this never happens again," McIntyre said.
Seraya, who her family affectionately referred to as "Bubbles," was the light of her mother's life.
"She was called Bubbles because she always made you smile," Glasper said. "She wanted to make sure you were happy, and having a good day. Bubbles was beyond her years at 7. She knew a lot, she understood a lot. She was a very smart and intelligent girl."
Those who knew the teacher's aide, Riddle, said she played a strong role in her community and church. Riddle had been with Sunnyview Primary School since August. She often led children's services at Mount Calvary Baptist Church.
"It was her dream," Pastor Leroy Franklin told Local 8 Now. "She always wanted to work for Knox County children."
Glasper said she still feels numb six months later.
"It's a lot to take in," she said. "But I'm holding up the best way Seraya would like me to hold up: She'd want me to be happy and smiling."
Glasper's continued pain comes with an important message: "Don't text and drive. You may not get caught when doing it, accidents may not happen right then, but just remember Dec. 2 of 2014. The lives that were taken on that day due to texting and driving can never be brought back."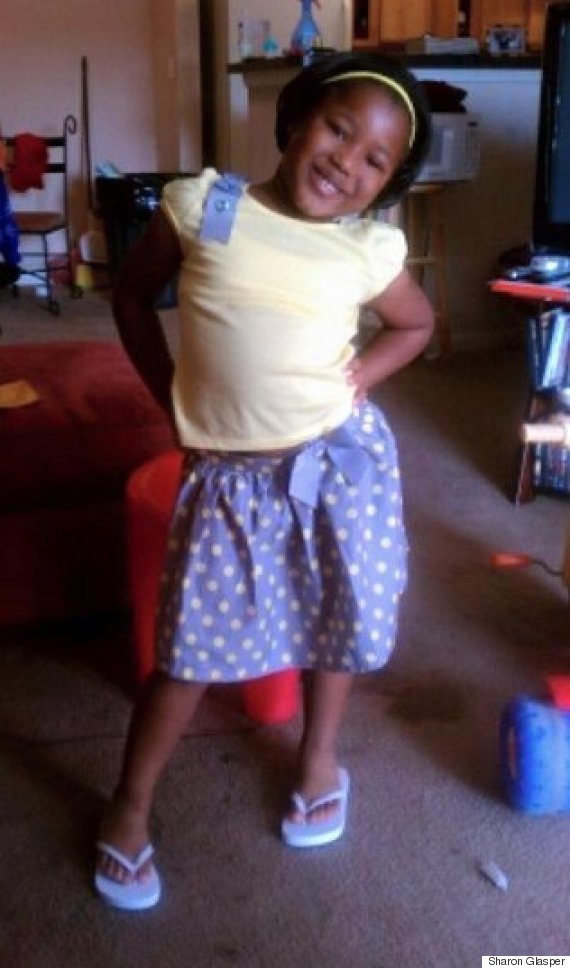 Popular in the Community