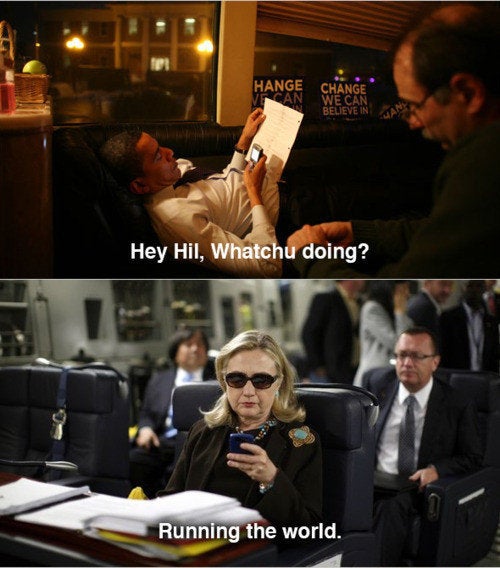 Secretary of State Hillary Clinton is much more than a muse, but it is still very satisfying when one of the most powerful women in the "free world" inspires Internet brilliance -- in addition to the zillions of other things she did this week.
Stacy Lambe, the creator of the Tumblr "Texts From Hillary" made it happen, using a single photo of Hillary Clinton and imagining exchanges between her and other public figures, from Oprah to Mitt Romney to her boss. Lambe told The Huffington Post that he created the blog as "a compliment to Hillary. I'm a huge fan of hers. The woman can do no wrong."
We've collected a few of Lambe's posts below, but head to Texts From Hillary for the full experience.
SLIDESHOW: Texts From Hillary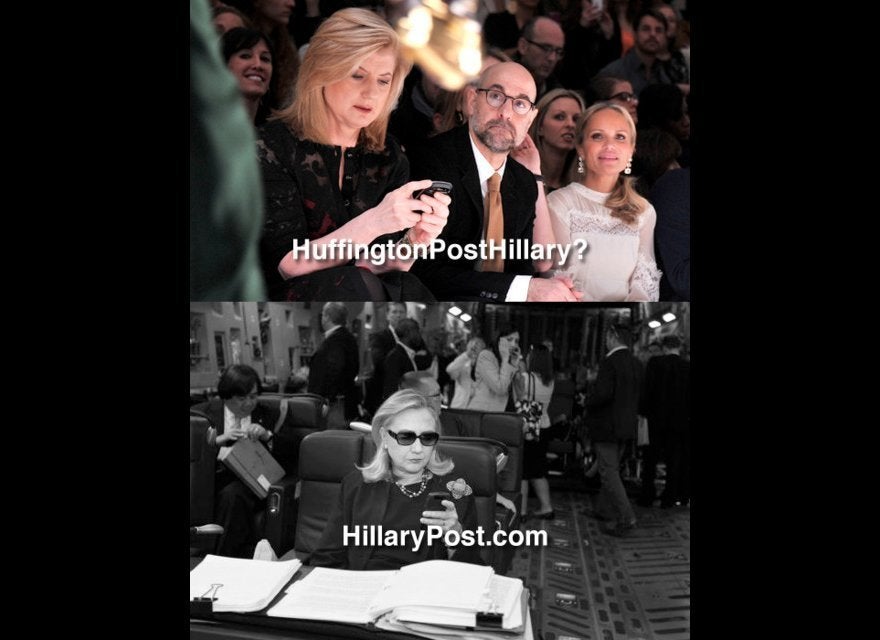 Texts From Hillary: Priceless Messages From The Secretary Of State
Popular in the Community