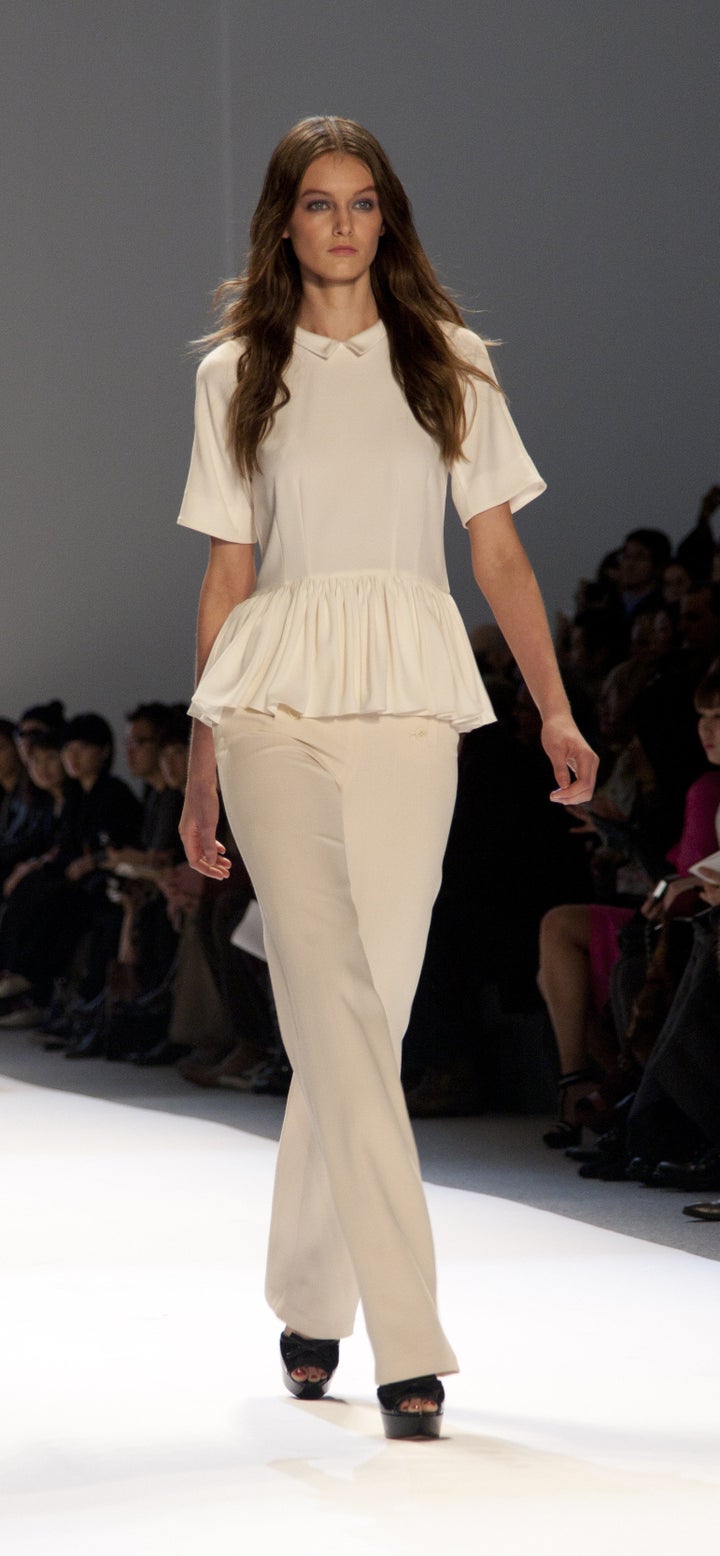 New York Fashion Week, there's nothing quite like it. From the buzz created by multiple iconic designer clothing lines to how the makeup and hairstyles are married to create new unique looks. It's an amazing experience.
Being in New York with fashion week underway is always a favorite treat of mine. I especially enjoy seeing all of the different designers and models that pass through the hotel lobby on a regular basis. The creativity and styles are remarkable. And, yes, my favorite is the hair!

This year, I have noticed that the early '90s are alive and well with some undertones of the late '80s era lingering. When I say '80s and '90s, I don't necessarily mean it in a big teased high hair kind of way, more a loose look that reflects a rock and roll feel.
I am noticing hair that is loosely crimped creating a lot of volume. Texture is definitely in this fall. So, if you're blessed with curly locks, play it up and embrace it. The bigger, the better. Designers like Vera Wang, Tommy Hilfiger, and Coach had their own personal touch on what they wanted to create which was equally beautiful.
Another expression that couldn't be missed were the braids that were being utilized as natural accessories. Just when you thought you had seen every style of braid possible, Fashion Week has brought us more. From braids that could be worn daily in "fix and go" styles to braids that gather hair from various parts of the crown creating their own masterpieces. Marchesa's "Painted Lady" look was really something to see with a thick loose braid worn as an updo that was fit for royalty.
As in the past, the ponytail remains mainstream. While some designers preferred to stay with the high ponytail that was very popular during the past year, other versions of this staple style were apparent. Ponytails with their ends slightly curled to provide a natural bounce were on the rise including those being tied at the nape of the neck as well as those being worn mid scalp.
Hairstyles with very natural looking slight subtle waves were also highly popular as were topknots that were loosely done.
When it came to hair color, all over one tone, very close to natural hair colors were the bell of the ball. All in all the climate this fall is set for hair that is natural looking and very, very sexy!