Natural hair in the black community has been a hot topic for some time, with discussions ranging from its care to the debate surrounding its exclusivity. But one thing we can all say for sure is that not everyone has the same experience with their own manes.
"Mad Men" actress Teyonah Parris stopped by HuffPost Live to dish about her upcoming gigs, like "Dear White People," and took a moment to open up about her personal natural hair story.
Parris described going natural as "a challenge" and said that she had her "aha moment" when she saw a woman on the streets of Harlem rocking her kinky curls. "I said, 'Oh my gosh, I wish my hair could do that,'" Parris recalls.
Once Parris decided to grow out her chemically relaxed hair and wear her natural tresses, she started on an emotional journey towards self-acceptance.
"I cried, I cried. I was not used to seeing myself like that, I did not want to walk outside...My [friend]...had to literally come over to my house and walk me outside because it was such an emotional experience and it wasn't just about hair. It was what my perception of beauty was and had been for all of my life and then I look at myself in the mirror and I'm like, 'That doesn't look like what I thought was beautiful.'"
HuffPost Style also asked Parris if she thought white women belonged on #TeamNatural.
"Natural is natural," she said, mentioning that everyone has their own "natural" hair. "But that is not to take away from the part of our journey that's specific to being a woman of color, and what it means to accept who you are. We tried for a while to measure up to a level of beauty that we see depicted in the media and so I do think that it is a very specific journey and experience for women of color, when you're natural."
Watch the rest of Teyonah Parris' heartfelt HuffPost Live segment above, and tell us about your natural hair stories.
Related
Before You Go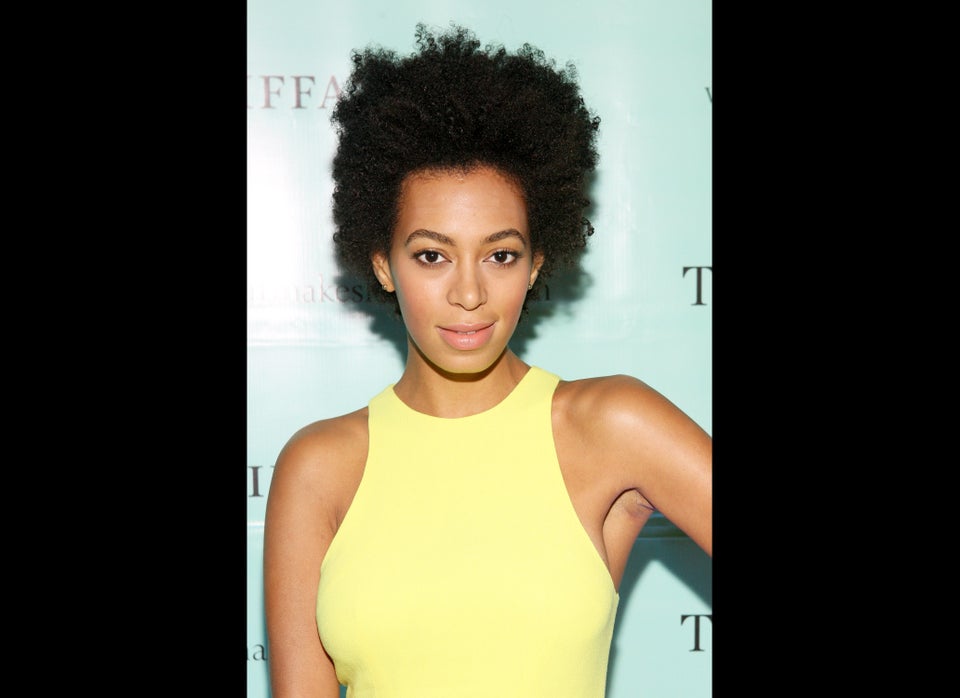 23 Stars Who Inspire With Their Natural Hair