Prism, Teach for America's national LGBTQ initiative, is teaming up with First Book, a D.C. based nonprofit organization, to create a library that features diverse books that affirm and represent multifaceted experiences and identities--the kind of representation that kids of color, LGBTQ youth, and LGBTQ youth of color, often lack. These libraries will be called Prism libraries, and sister libraries like the one Teach for America and First Book are creating in D.C. will be developed across the nation.
Beginning on MLK Day of Service, TFA Prism and First Book are sponsoring a campaign to raise money to help D.C.'S LGBTQ youth access texts that affirm their identities and mirror their experiences.
"At First Book, we often say that books have the power to serve as both windows and mirrors. Windows are points of access that allow a reader to look into the lives of a character who is unlike themselves, broadening the depth and breadth of their life experiences, while mirrors reflect back to reader, validating and valuing their identity," explains Andrew Byrd, Manager of Partnership Development of First Book. "In a world that seems increasingly disconnected and harsh, LGBTQ youth in particular need the additional affirmation of safe spaces as they learn to lead successful, meaningful lives."
Since 1992, First Book has distributed more than 170 million books and educational resources to programs and schools serving children from low-income families in more than 30 countries. First Book currently reaches an average of 3 million children every year and supports more than one in four of the estimated 1.3 million classrooms and programs serving children in need. With an additional 1,000 educators joining each week, First Book is the largest and fastest-growing network of educators in the United States exclusively serving kids in need.
This new project, in conjunction with Teach For America's LGBTQ Initiative, will provide windows and mirrors into the LGBTQ youth experience to students who are least likely to obtain them in schools.
"Especially in states with No Promo Homo laws and policies that criminalize or ban LGBTQ-inclusive literature, it's important for youth, families, and educators to have a space where they can have access to literature that advances diversity, equity, and inclusiveness or LGBTQ experiences," explains Tim'm West, Director of the LGBTQ Initiative at Teach For America.
"The ability for students to see their experiences reflected in literature can be critical to their social-emotional development and even academic success. Especially where schools and public libraries may ban these works, we believe it's valuable to have community-based spaces where there is appropriate access to the kinds of inclusive books First Book has in their marketplace, particularly through their 'Stories for All' collection."
West created the Prism network to encourage this kind of action across the nation, understanding that all kids are multifaceted, like a prism. No matter who they are or where they live, all students deserve a quality educational experience that includes access to texts that reflect their unique identities. D.C.'s children deserve the opportunity to attain an excellent education in spaces that support and affirm their identities: this is why Teach For America's Prism Board in D.C. is raising money to create Prism libraries for kids in need.
Studies show that LGBTQ youth--especially those who are kids of color or who come from low income backgrounds--face a host of hurdles as they navigate a challenging world, including high dropout rates, bullying, depression, and teen homelessness, just to name a few. LGBTQ inclusive support can make a difference in the lives of our young people, and our community can help provide that support.
Prism DC has set its fundraising goal at $750, which will bring an estimated 150 diverse books featuring intersectional LGBTQ characters and story lines. Library organizers will select the books and work with chosen community partners to select titles that are particularly impactful and relevant to the D.C. community.
Community members interested in supporting the cause are encouraged to donate here and/or spread the message on social media channels. Even a $1 or $5 contribution can provide a student with a book that could have the power to change his, her, or their life. For more information about Prism libraries or how you can become involved, email Abyrd@firstbook.org or T.west@teachforamerica.org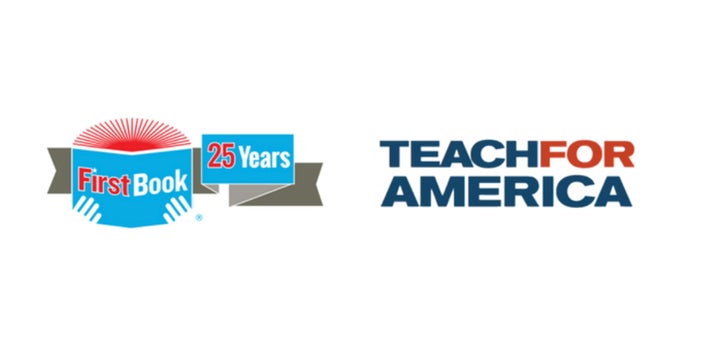 Popular in the Community