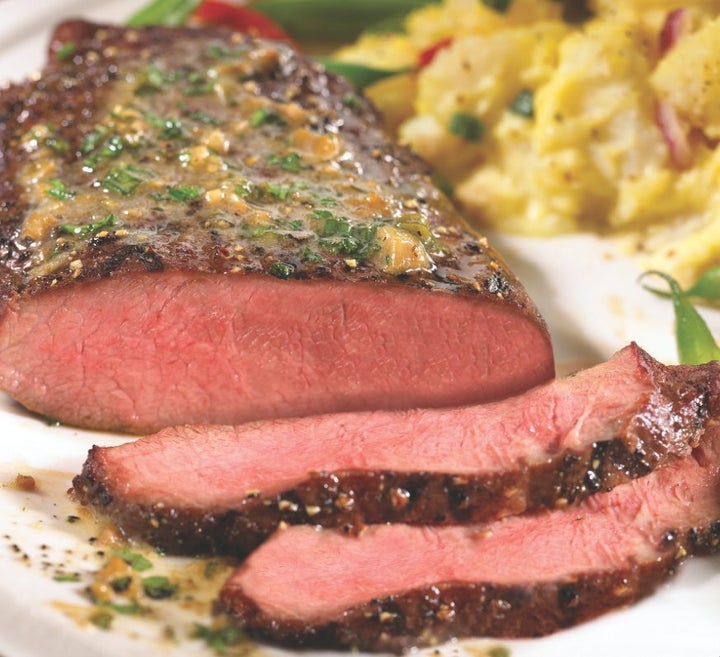 In case you've been craving parmesan-crusted crab flounder "splashed with craft beer," baby back ribs "fire-grilled with craft beer," steak with "craft beer sauce," or Dijon-crusted chicken "marinated in craft beer," TGI Friday's has got you covered. The chain's new "Better With Brew" menu offerings highlight, you guessed it, craft beer.
Though the specific beers used in each dish vary by state, the list of potential brews include:
Harpoon IPA
Magic Hat #9
New Belgium Fat Tire Amber Ale
Goose Island Honkers Ale
Abita Amber
Alaskan IPA (Alaska only)
Boulevard Wheat
Uinta Cutthroat Ale (Utah only)
Since not all beers are available in all states, the dishes were created to work with any of the above beers. We can then only assume that since these beers consist of a range of different brewing styles, and thus taste rather different, that the new menu items are not relying too heavily on a uniform beer flavor, or there just isn't too much beer used.
The over 100 comments on BeerAdvocate.com, an online resource for craft beer enthusiasts, are largely encouraging, many in the vein of "the more places that decide to offer craft options the better off we are." However, others aren't in love with the choices. "I respect the move toward craft beer. No question about it, its a good sign. However, that list is NOT impressive." Another commenter is a bit more snarky, "I can't wait to pair the Magic Hat with the chicken fingers."
Friday's added beer-inspired dishes to its menu after a recent survey reported that 40 percent of consumers who like to try beer that pairs well with a seasonal dish. We're not quite sure how seasonal chicken or steak are per se, but sure, pass us the IPA.