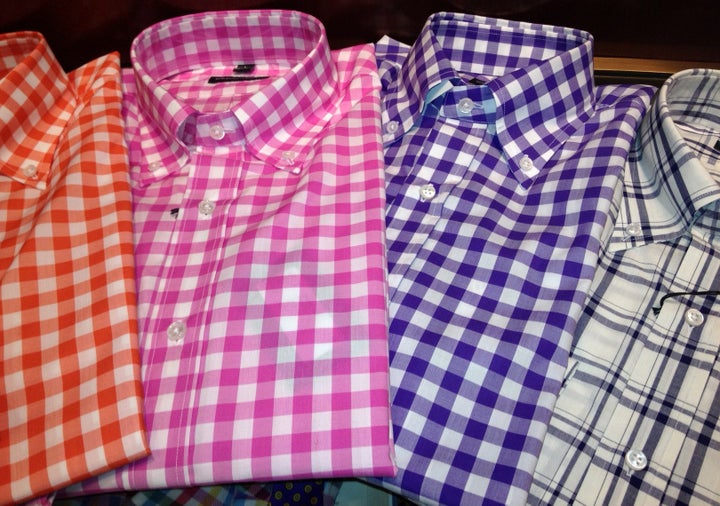 Friday is here, and the first thing we all think about is getting comfortable and unfortunately, that doesn't always translate to looking great. Working with men for the past two decades, I have found that most men focus their energy on what to wear to work Monday through Friday, and if there is a business dinner, they go straight from work, with no thought, no transition and no problem. But when it comes to weekend, or 'date night' dressing, it can be a bit of a mystery!
A suit for work is a uniform that serves as armor, status, or consistency at the very least. It's been said that the purpose of a necktie comes from a man's need to protect his neck from prey. For the most part, we no longer need that level of protection, but the armor does come in handy --empowering us and providing a certain feeling of security. Your clothes can change the way you move through the world, and I've seen that happen and felt the power. That being said, what is our weekend or casual wear doing for us? How can we use our wardrobe to our benefit and simplify our lives?
The Solution: Casual Foundation
The casual category is all too often the forgotten or neglected area of a man's closet unless he is going casual to work. The way to solve the problem is to build a solid foundation, the essentials or a 'casual capsule' as we would call it at Visual Therapy. Taking it from the from the top and working my way down, I will review a formula for you -- focusing on spring/summer for now since that's what's in the stores.
1.Begin with a great jacket
Depending on your personal style and shape there are several options. Unstructured jackets are very hot now and thankfully, I see a bright future for them. If you are not familiar with this concept, think of a jacket without shoulder pads with working buttons on the cuffs and made of cotton, knit or tropical weight wool -- think cardigan sweater meets a sportcoat. The beauty of this is that you can treat it like a sweater or cardigan but feel a bit more dressed when you are out.
Wear it like you might have worn a jean jacket or light-weight bomber in the past. If you're more traditional and prefer classic clothes, a simple navy blazer is a must. If you already have one, that's great, but have you given it an update in the past five years? It is a good idea to replace it and keep it current, otherwise you may run the risk of looking and feeling dated: shapes, lengths, buttons and vents change, even with the classics.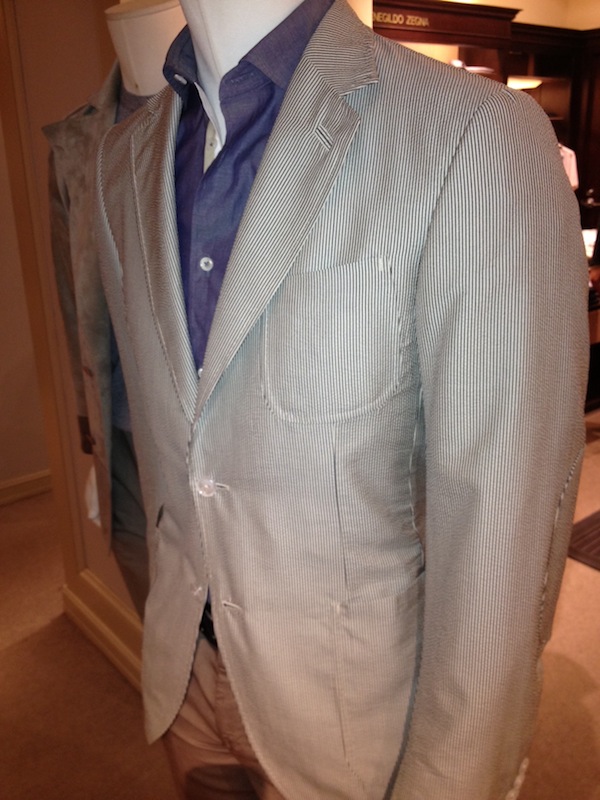 The beauty of a jacket is that in many cases you can get away with jeans and a jacket and still feel dressed and appropriate. Or, you will be ahead of the game if where you are going is casual. In case you want to add a little something to change up the look of your jacket, consider a pocket square to compliment your shirt.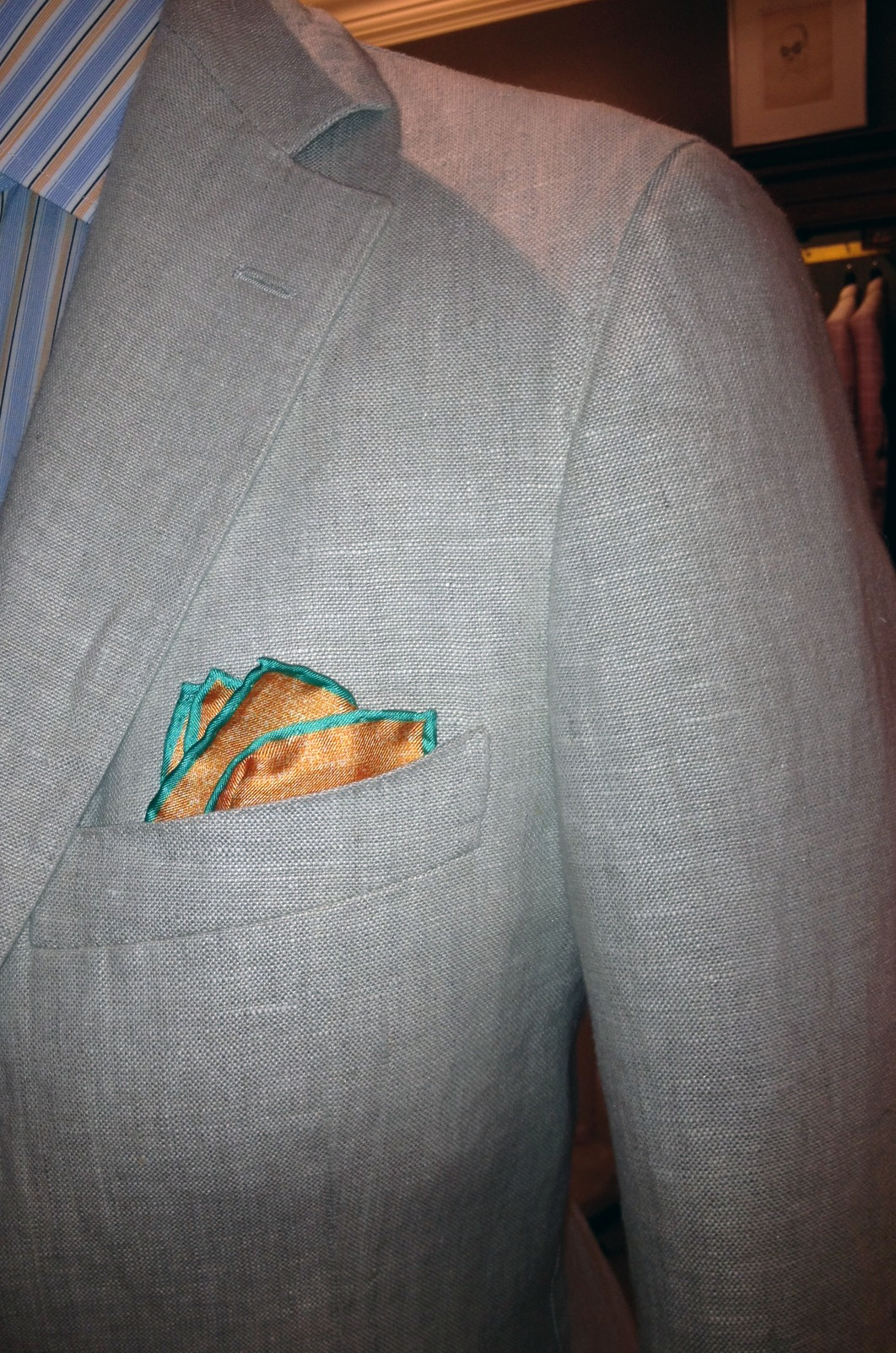 2. Find optimal shirts or knits
Shirting is key when building a casual wardrobe and is your chance to express your individual style. In the spring and summer, I like checks, gingham and bold colors. If you are not sure which colors are best for you, here are a few tips that can help.
When in doubt, the blue trick always works. Most shades of blue look good on everybody. If you have a little tan, bright whites or pastels are good and if you have colored eyes, blues and greens are your friend. If you are olive with dark eyes, you can do more pastels and even orange or minty green. If you are fair, stay away from khaki, yellow or off-white.
There are also a lot of cotton knit options for summer in great colors and some patterns -- try one in navy or gray or a pop color. I'm not talking sweatshirts or anything with writing or logos here, but summer weight pullover sweaters. Don't forget to update and keep your polos and T-shirts fresh and clean.
I always say that the right pair of jeans is key and that you must update them regularly. There are some great cotton twill or chino fabric five-pocket pants in neutrals that are a step-up from denim blue jeans. A khaki or a stone pair can take you through summer. If you just wear chinos, be sure that they are fitted and in great condition -- shades of gray or navy blue feel more current.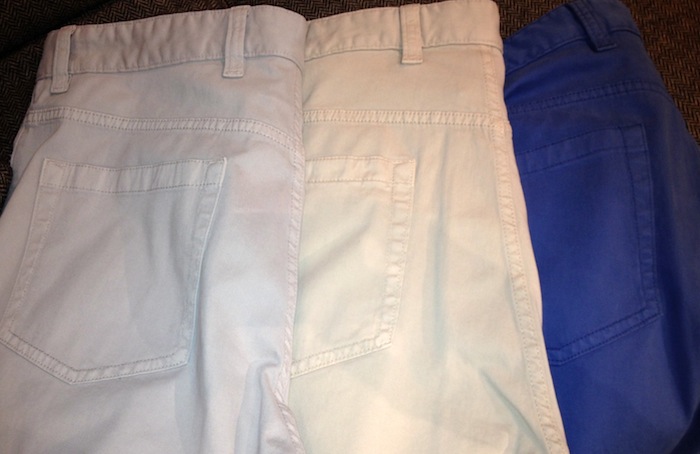 A great pair of loafers in the summer is always a winner; I prefer dark brown or dark gray over black. Black can begin to feel heavy in the heat of the season. I also like a sand or stone-colored suede wingtip or 'buck' style shoes. There is an amazing selection of cool sneakers at every price point that look fresh and are very comfortable. Sandals work well with shorts or cotton pants and more than ever there are some very masculine and chic choices.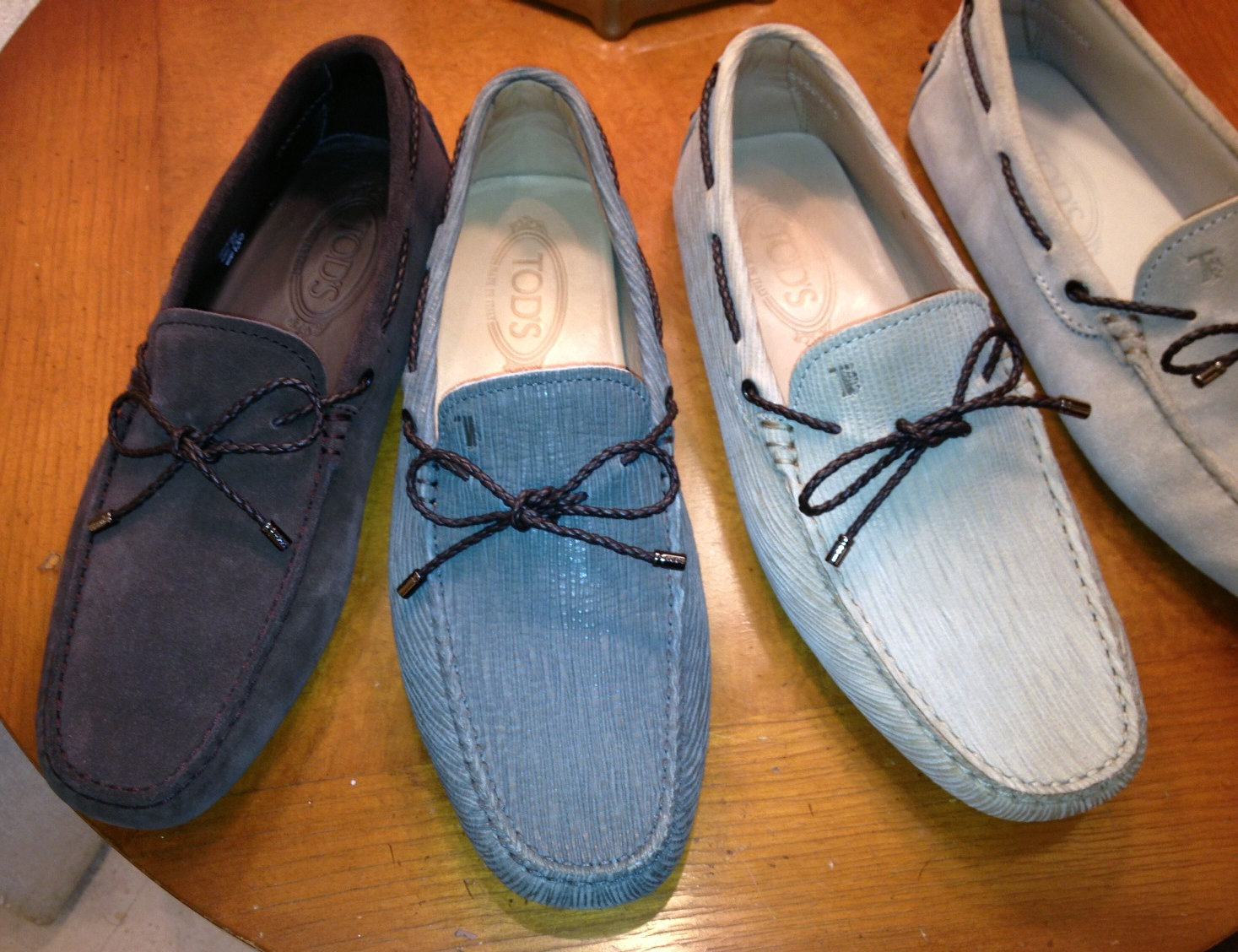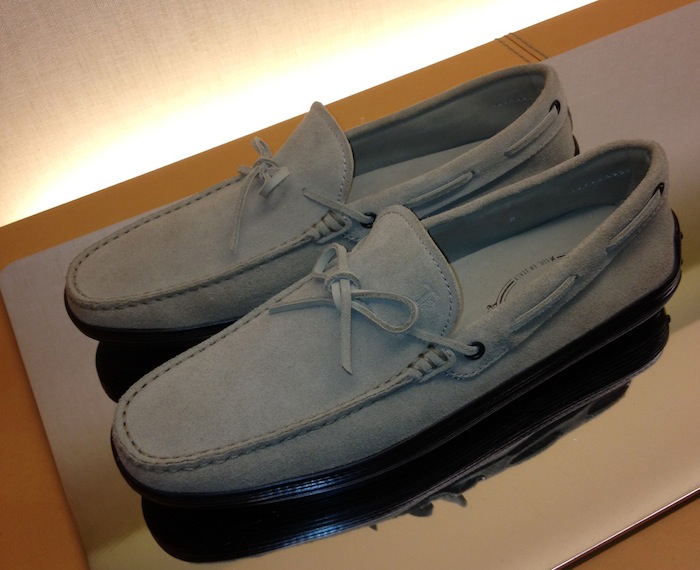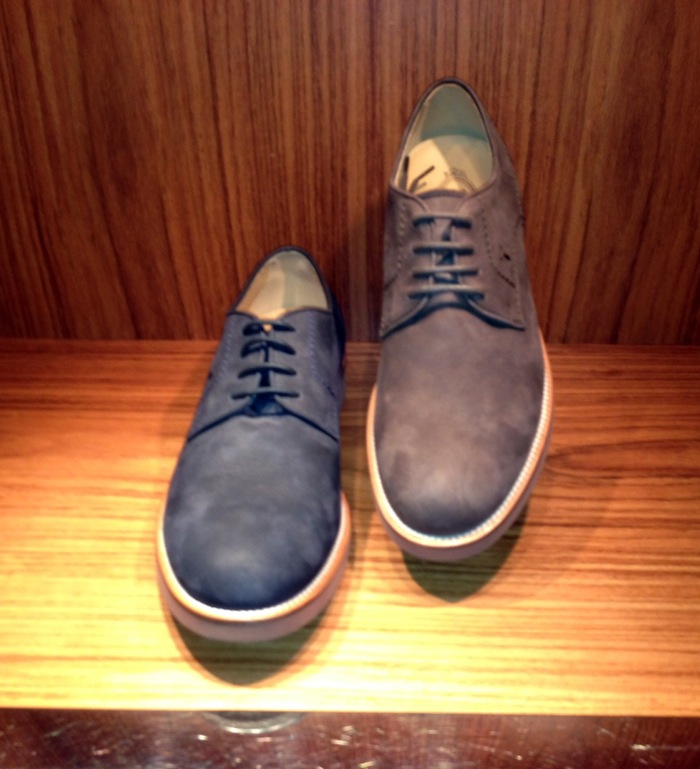 Don't forget your accessories! You can't wear your black belt from work with jeans or chinos. Look for a more casual belt to wear with loafers or sneakers in a great neutral color. A braided leather or fabric belt in navy, or light brown can go with jeans and khaki colored pants or shorts. Light-colored suede belts are also chic, even in the summertime. You can match your belt to the same shade as your pants and it will disappear, allowing you to wear a choice of shoe colors. Don't forget to update your shades or just go with a classic aviator.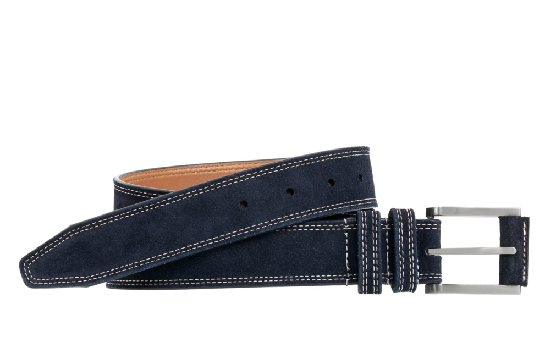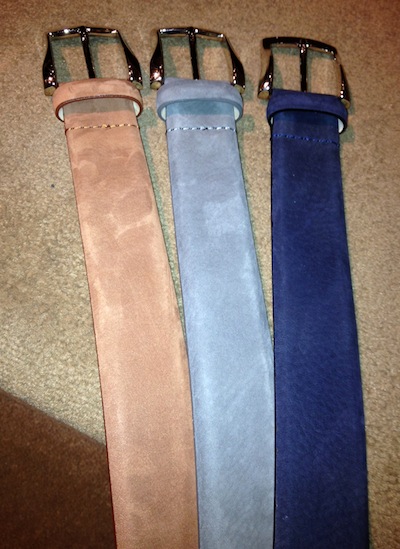 I hope that you found these tips helpful and have an idea of where to begin to build your summer casual capsule. Never neglect your casual side, when it comes to style. Every bit of effort pays off and will help to make you feel your best. Check out our blog at www.visual-therapy.com/blog for more inspiration.
Related
Popular in the Community