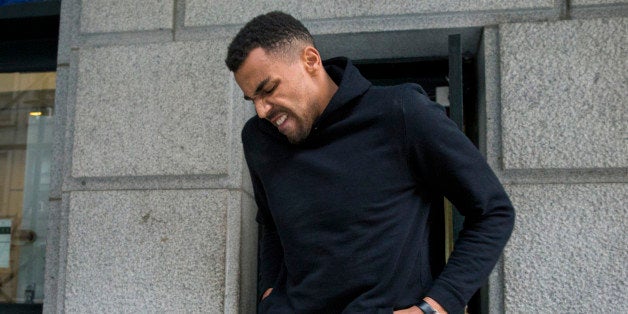 The Atlanta Hawks' Thabo Sefolosha released a statement Tuesday placing the blame for his recent season-ending injury squarely on the NYPD.
"The injury was caused by the police," Sefolosha's statement read in part.
A video published by TMZ last week showed the police pulling Sefolosha to the ground outside a New York City nightclub the same night the Indiana Pacers' Chris Copeland was stabbed in the Chelsea area.
"Relax, man. Relax," Sefolosha can be heard saying before one of the officers swings his baton, although it is still unclear why or what he hits.
"That's crazy, why are they doing that?" a bystander can be heard asking in a separate video published by TMZ. Sefolosha and teammate Pero Antic were arrested for resisting arrest and obstructing an investigation into the stabbing of Copeland.
Here's the statement in full:
I would like to begin by expressing my gratitude to my family and friends, the Hawks organization and my teammates. This has been a difficult time for me and I truly appreciate the support I have received from everyone. I am extremely disappointed that I will not be able to join my teammates on the court during the playoffs and apologize to them for any distraction this incident has caused. I will be cheering for them every step of the way and will be diligent in my rehabilitation.

On advice of counsel, I hope you can appreciate that I cannot discuss the facts of the case. Those questions will be answered by my attorney in a court of law. I will simply say that I am in great pain, have experienced a significant injury and that the injury was caused by the police.
Popular in the Community