 WASHINGTON -- Lobbyists in Washington are pouring money into Sen. Thad Cochran's (R-Miss.) runoff campaign, helping the six-term incumbent with a long history of securing funds for well-represented industries in Washington battle his toughest challenge in more than three decades.
Registered lobbyists and lobbying firms' political action committees have given nearly $500,000 to Cochran's primary and runoff campaigns against tea party-backed state Sen. Chris McDaniel, according to Federal Election Commission records reviewed by The Huffington Post.
McDaniel's strength against Cochran in last month's Senate primary raises crony capitalism as an issue, as it has been in other Republican Party primaries including the defeat of House Majority Leader Eric Cantor (R-Va.).
Securing funds or tax breaks for businesses, even if it brings jobs to an impoverished state like Mississippi, is seen by some tea party supporters and libertarians as a deviation from free-market conservatism. Those like Cochran, known for using his perch on the Senate Appropriations Committee to earmark billions for research, reconstruction, manufacturing and infrastructure, are labeled apostates.
The lobbyist contributions have been raised in the Mississippi campaign by both the McDaniel camp and outside groups, including the conservative Club for Growth, as evidence of Cochran's entrenched relationship with those seeking government funds and tax breaks.
"Thad Cochran's reelection to the Senate means that K Street lobbyists can charge higher fees to lobby the Appropriations Committee, but it means tax hikes, debt limit increases and bailouts for Mississippi voters," said Barney Keller, spokesman for the Club for Growth.
These attacks haven't dissuaded the Cochran campaign, which did not respond to a request for comment, from featuring a prominent lobbyist in a recent advertisement.
Former Mississippi Sen. Trent Lott, who resigned his seat to become a lobbyist in 2007 before new lobbying reforms went into place, appears in a recent Cochran advertisement telling voters to stick with the longtime senator because of the funds he's brought home for defense manufacturing.
"Over the years, we had to fight for funds and contracts for Ingalls," Lott said about the Huntington Ingalls shipbuilding site in Pascagoula. "Senator Cochran has the power and the experience to protect the Gulf Coast," Lott continues.
What Lott failed to mention is that he's a lobbyist for Huntington Ingalls.
Lott is also a lobbyist for Lockheed Martin, another recipient of Cochran's efforts to bring federal dollars to his home state. The other lobbyists making contributions to help reelect Cochran also represent companies that Cochran has helped or supported over the years.
Former Mississippi Gov. Haley Barbour (R), head of the powerhouse Republican firm BGR Group, is at the center of this lobbyist network. Barbour, a close Cochran ally, has organized lobbyists and other big-name Mississippi Republican donors to keep Cochran in office. The senator's seniority provides an unrivaled perch to obtain federal funds for the state -- and contracts for Barbour's lobbying business.
BGR Group, whose lobbyists have given $18,300 to Cochran's campaign this cycle, represents clients with sites in Mississippi that have benefited from Cochran's career, including Huntington Ingalls and the European company Airbus Group, formerly known as EADS.
In February, Cochran touted a $22.8 million Army contract for six helicopters to be built at the EADS North America plant in Columbus, Mississippi. The Army added an additional $34 million to the contract in March for the construction of helicopters to be sold to Thailand's military, which recently staged a coup.
BGR Group also represents Toyota, which located a plant in Mississippi after highway construction was earmarked by Cochran; the University of Mississippi, which received millions in earmarked funds for research; and Raytheon, a defense manufacturer that has received millions in earmarks from Cochran.
Barbour has dismissed the Club for Growth, which has spent more than $3 million against Cochran, and other tea party groups critical of his support for Cochran, telling The Associated Press, "Everyone knows they couldn't care less about Mississippi."
Cochran's lobbyist supporters have also rallied to Barbour and Cochran to tell the importance of federal funds for the state.
"Haley Barbour and the whole Mississippi political establishment understand Mississippi better than the Club for Growth," said John Feehery, a lobbyist at Quinn Gillespie & Associates who has taken to Twitter lately to defend Cochran, although he has not contributed to the campaign.
Following the primary election that ended with neither Cochran nor McDaniel reaching the 50 percent needed to avoid a runoff, Sen. Mitch McConnell (R-Ky.) hosted a fundraiser for Cochran that drew a Republican lobbyist crowd. The event pulled in more than $800,000, according to Politico.
Before You Go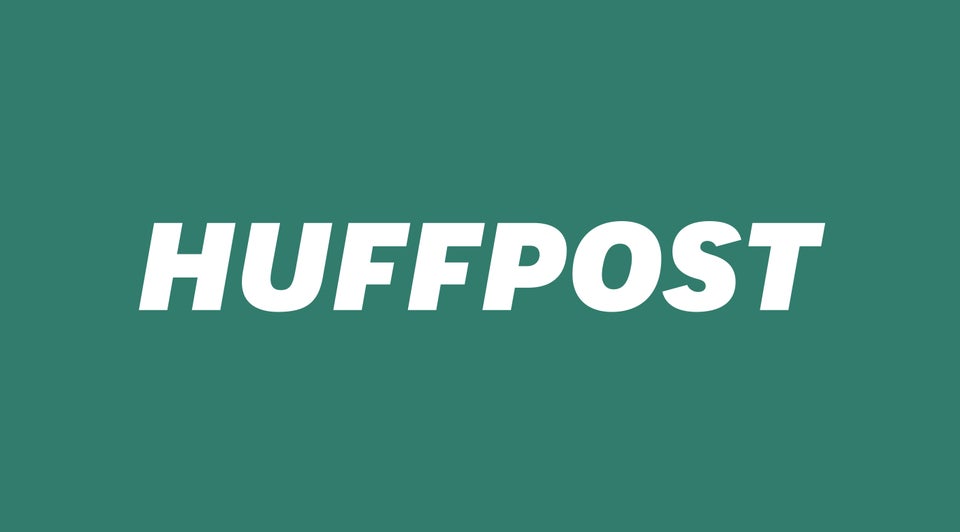 Curious Campaign Ads
Popular in the Community