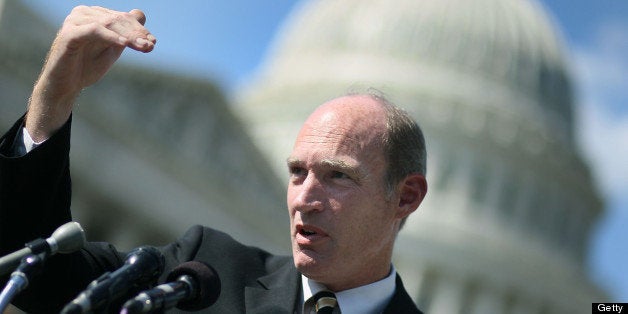 Birthdays. Breakups. Social media fails. For every occasion, a Someecard is waiting to be shared.
So fear not, politicos hoping to mark the one-year anniversary of a Michigan congressman's political implosion. The Michigan Democratic Party will take you back in time, thanks to a series of user-generated online greeting cards commemorating the election fraud scandal that derailed congressman and one-time Republican presidential candidate Thaddeus McCotter's career in Washington.
McCotter resigned from Congress after 26 years in office on July 6, 2012, shortly after he failed to qualify for the Republican primary. The former representative made accusations that some of his staff members "deliberately blew" his chances of reelection by submitting petitions filled with forged signatures. Two of his former aides were sentenced to probation in 2012; another staffer will be sentenced in July.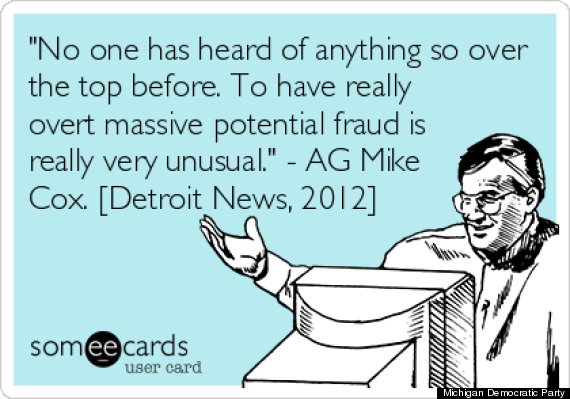 The debacle certainly is still ripe for political satire -- after all, McCotter's resignation forced a special election that cost his district more than $650,000. But we aren't sure the digital cards created by the Michigan Democratic Party have locked down our nomination for viral creativity.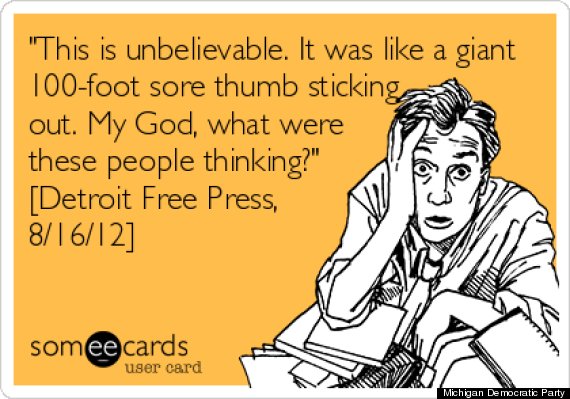 The cards might succeed in redirecting lingering questions about the McCotter scandal to former Michigan Secretary of State Terri Lyn Land, who turned in her paperwork Monday to run for the Senate seat being vacated by Sen. Carl Levin (D). Land, a Republican, headed the Secretary of State office from 2003 to 2010.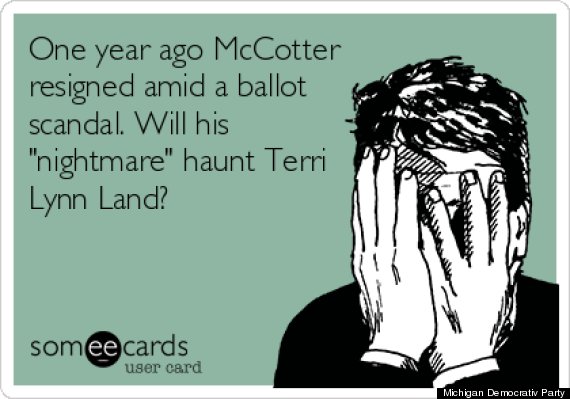 According to a review of McCotter's past paperwork detailed in a 2012 Detroit Free Press report, McCotter's campaign turned in forged and duplicated petitions from 2006 onwards, and did not have enough valid petitions to run for office in 2008 or 2010, either.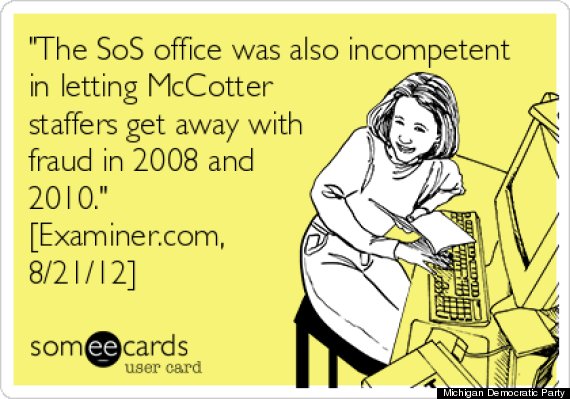 One year later, what's your opinion of the McCotter petition scandal? Leave your thoughts in the comments.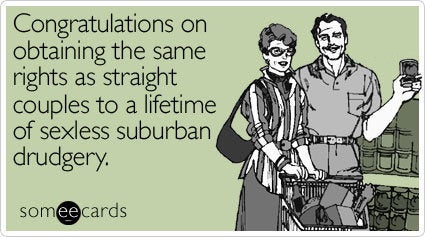 The Funniest Someecards Of The Week