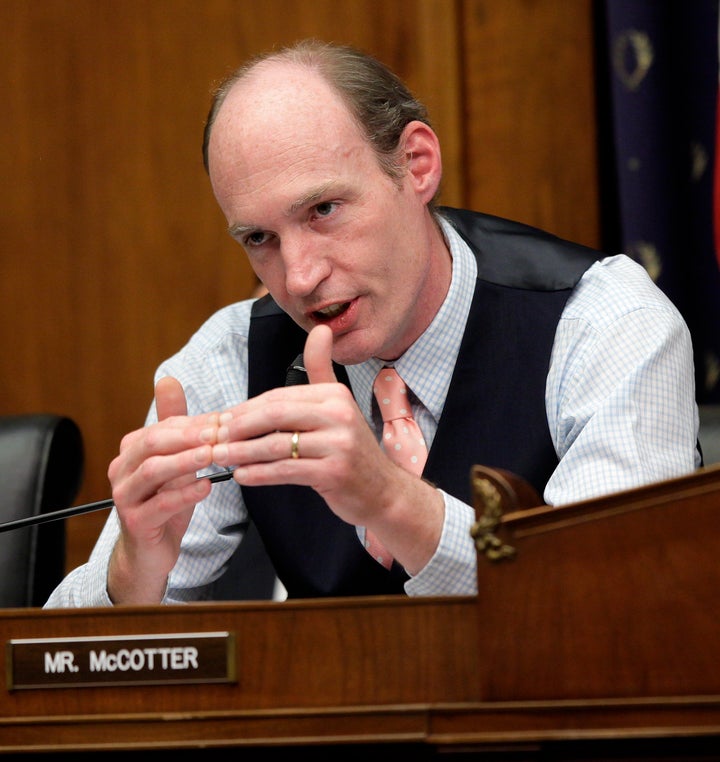 Rep. Thaddeus McCotter (R-Mich.) is set to launch a campaign for president in the next election cycle, according to USA Today.
McCotter will reportedly announce his candidacy for the White House on Saturday in his home state of Michigan.
The Detroit News reports that the Michigan Republican plans to run in 2012.
The news comes just as the GOP congressman wraps up a four day trip to the key early primary state of Iowa.
"Republicans may be prepared at some point to settle, if that's how they view it, but they're still viewing it as, 'Why should we have to? What else is out there?' It doesn't mean it's me," he said at the culmination of his stop in the Hawkeye State, the Des Moines Register reports. "The reason I was here was to find out are they even asking that question, 'What else is out there?' And they clearly are."
Earlier this month, McCotter criticized Republican presidential candidate Mitt Romney as being too similar to President Barack Obama on issues such as health care and the bailout of the financial services sector.

"The people who are struggling to get this economy going ... will see that President Obama and Mr. Romney are less rivals than running mates," the congressman said in a written statement.
Even before news of McCotter's decision to run, it was reported that the Republican lawmaker purchased a spot on the highly-anticipated Ames Straw Poll ballot in Iowa.
McCotter reportedly paid $18,000 for the prime location that ex-Arkansas governor Mike Huckabee occupied during the 2007 Ames Straw Poll.

Huckabee's showing in the straw poll helped boost his profile in the state. He later won the 2008 Iowa Caucuses.
While McCotter is likely to be considered a longshot contender as he ramps up his campaign ahead of 2012, a New York Times/CBS News poll released this week suggests Republican voters are unhappy with the current crop of candidates and wish they had more choices.