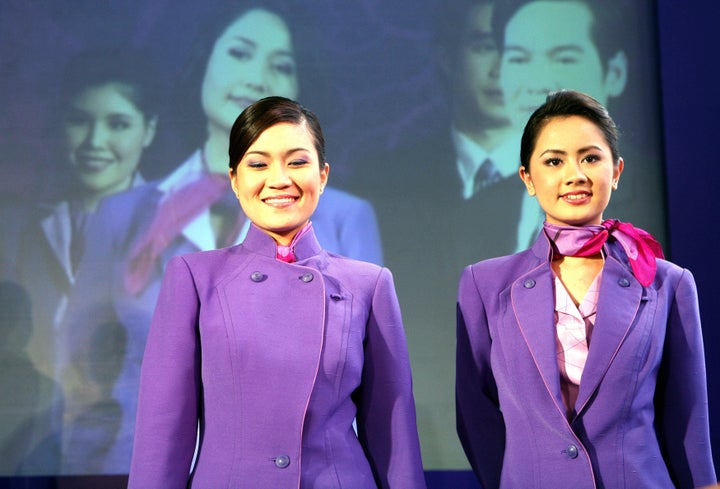 Thai Airways flight attendants, told by the airline to lose weight, have lodged a formal complaint against their employers on the grounds of discrimination, according to the Bangkok Post.
A company VP told the Bangkok Post that the flight attendants were given fair warning about the new weight-loss rules (according to him they were told last May), which include females keeping their BMI to 25 points and their waistlines to 32 inches, while males must keep their BMI to 27.5 and waistlines to 35 inches. The staff were given six months to lose the necessary weight and were told of shifts in their schedule if they were unable to comply. Roughly 40 flight attendants (or 1% of the airlines 6,000 flight attendants) failed.
The VP told the paper that the new measures were "aimed at improving the personality of flight attendants."
Amporn Nitisiri, director-general of Thailand's Labour Protection and Welfare Department, told the paper that the regulations were not illegal and fell under the management's authority.
This isn't the first time an airline has ordered weight loss amongst its employees: In August, Turkish Airways told 28 flight attendants to lose weight.
But what about the use of BMI as a measuring stick for a person's weight? The accuracy and fairness of using a person's BMI has been called into question over the years.
What do you think? Should Thai Airways be allowed to mandate such things? Vote in our poll below.