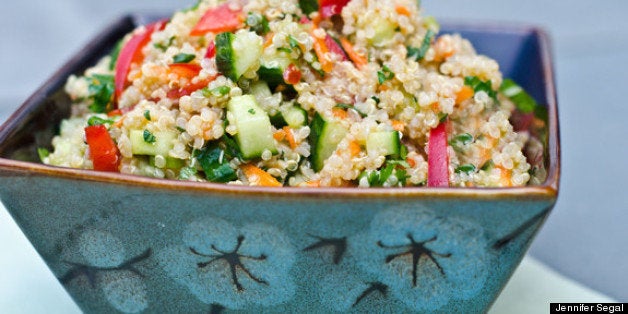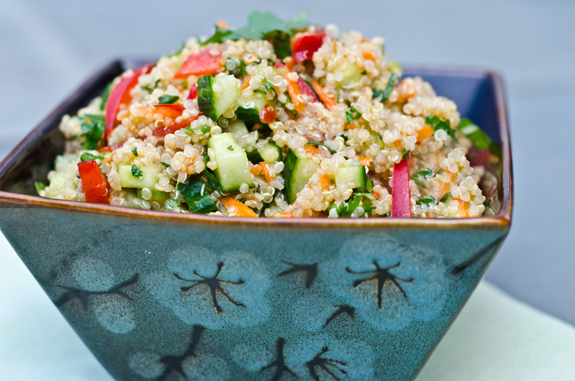 This vibrant and fresh Thai Quinoa Salad is adapted from one of my favorite cookbooks, Raising the Salad Bar by Catherine Walthers. It's a healthy eater's dream: flavorful, chock-full of protein and veggies, satisfying and low in fat. I usually make it as a light lunch, but you can also serve it alongside other Asian dishes for dinner or make it a meal in itself by adding cooked shrimp, crab or lobster.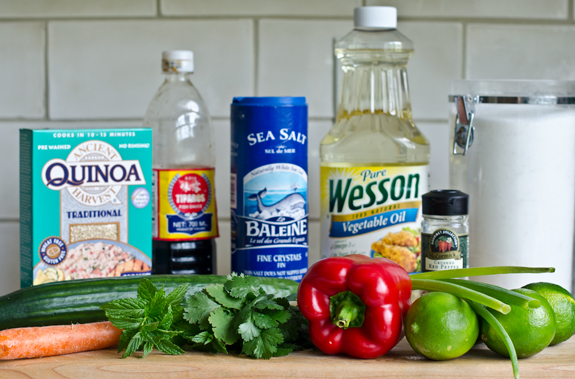 The ingredients are pretty straightforward. Quinoa (pronounced keen-wah) has become mainstream in the past few years and is available at most large supermarkets. It's a high protein seed that has a fluffy, slightly crunchy texture. It looks like couscous and is eaten like a grain, but it's actually a cousin of spinach, Swiss chard, and other leafy greens.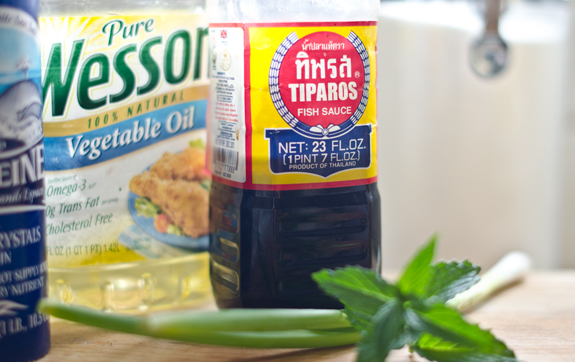 Fish sauce is also fairly easy to find. Most large supermarkets carry it in the Asian section and you can always find it at Whole Foods or Asian markets. It's a dark, pungent liquid used in Southeast Asian cooking. Contrary to what you might expect, it doesn't add a "fishy" taste to foods at all, but rather a salty, savory flavor. If possible, buy a brand imported from Thailand or Vietnam. And don't worry about buying a large bottle -- it will keep forever.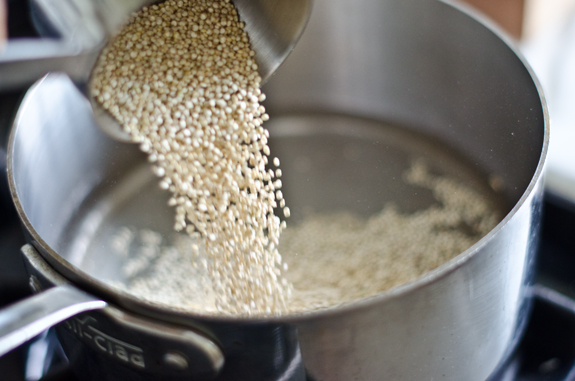 Begin by cooking the quinoa. The key to success is not following the package instructions, which always call for too much liquid and result in mushy quinoa. The ideal ratio is 1 cup of quinoa to 1-2/3 cups of liquid. Simply combine the water, salt and quinoa is a pan and bring to a boil. Turn the heat down to a simmer, cover the pan and cook until the quinoa is done, about 15 minutes. You'll know it's done when the little white "tails" sprout from the grains.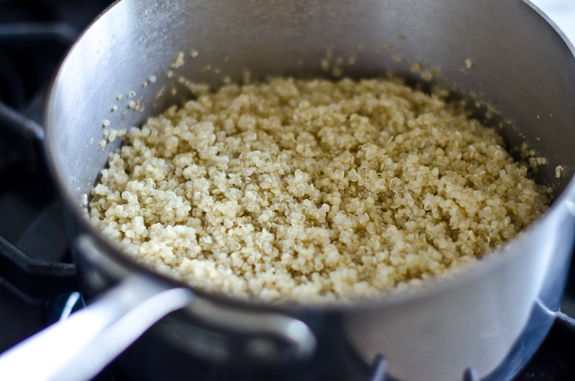 While the quinoa cooks, prepare the vegetables.
For the cucumbers, I like to use English (or hothouse) cucumbers because the skin is edible and you don't need to peel them. They're sometimes called seedless cucumbers but you still need to seed them, otherwise they'll make your salad watery.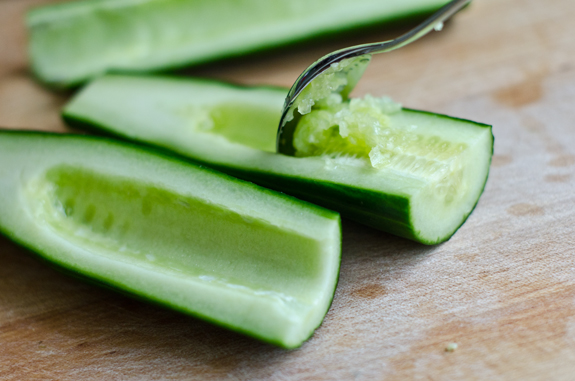 Slice the red pepper into bite-sized pieces, thinly slice the scallions and shred the carrot.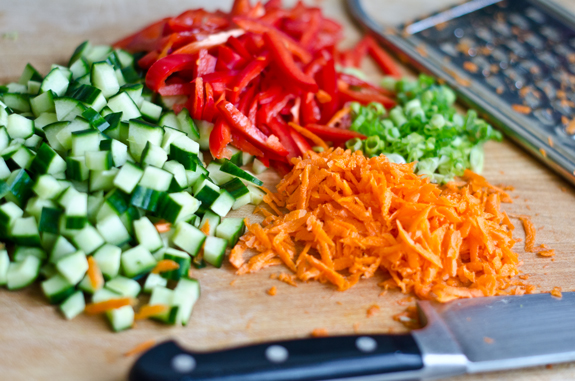 Next, make the dressing by combining the fresh lime juice (no bottled stuff!), sugar, vegetable oil, red pepper flakes and fish sauce in a small bowl. Whisk until the sugar is dissolved.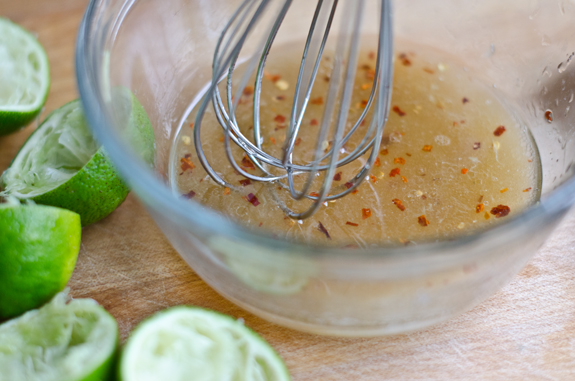 Combine the quinoa with the dressing, vegetables and fresh herbs.