A school in Bangkok, Thailand, is using plastic pens to socially distance children during the coronavirus pandemic.
In pictures taken by photojournalist Lauren DeCicca, kindergarteners at Wat Khlong Toey School play alone in the individual pens, which are closed on three sides. The photos were released by Getty Images on Monday: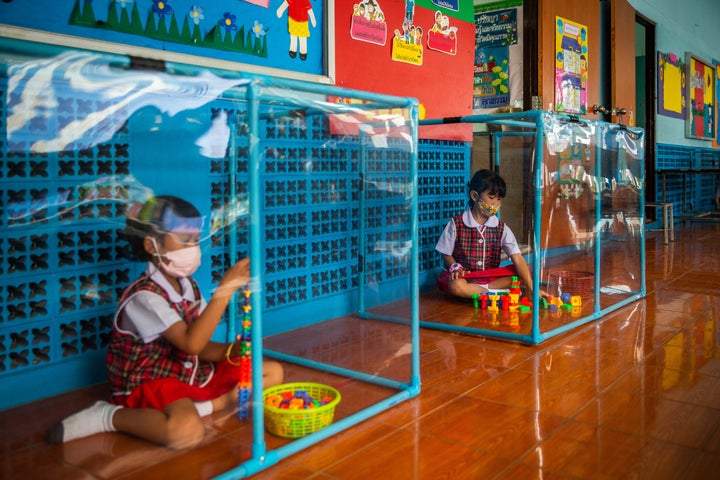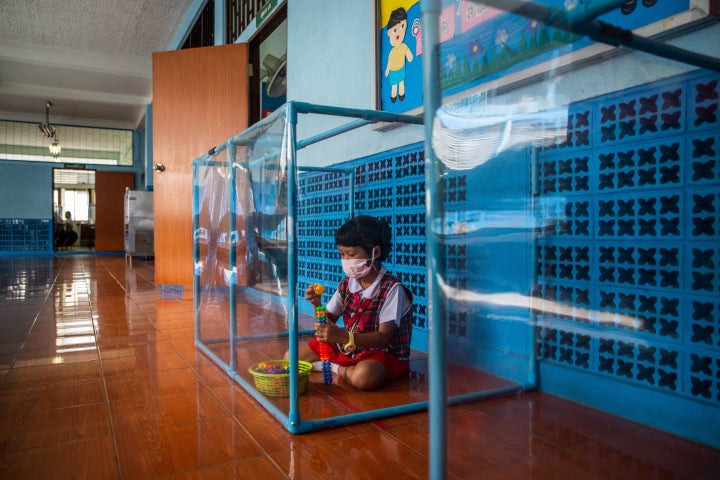 Older students are pictured sitting at school desks, separated by similar dividers: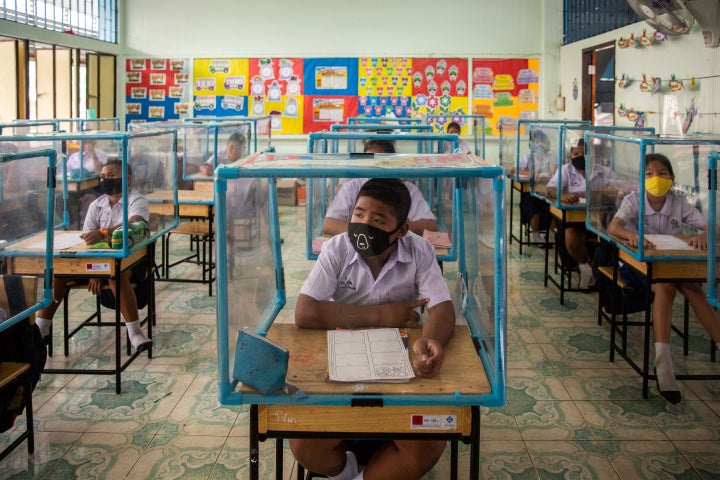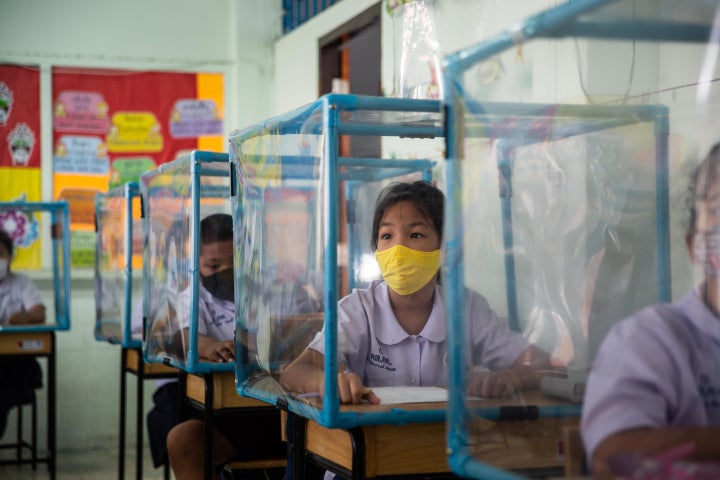 Other images show designated areas for students to stand in class: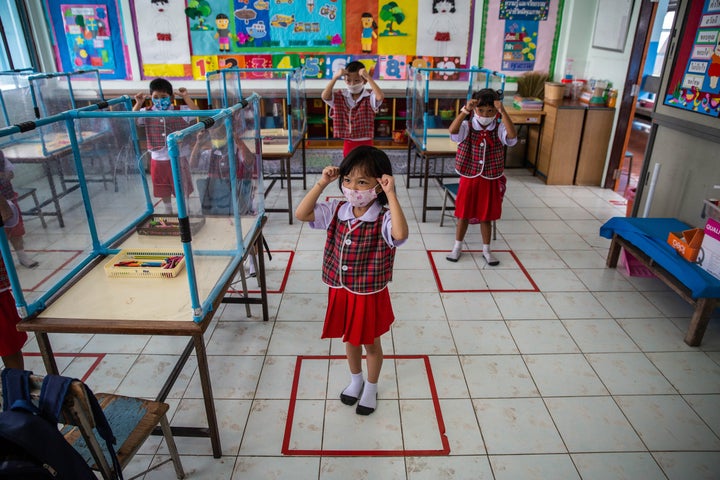 And hand sanitizer stations located around the school's buildings: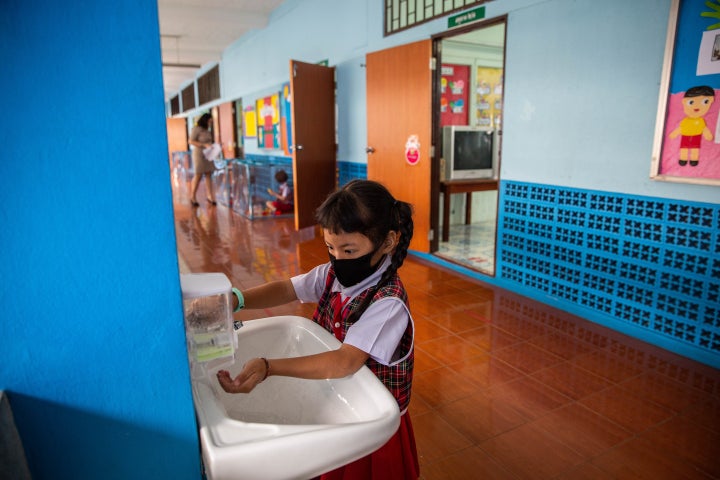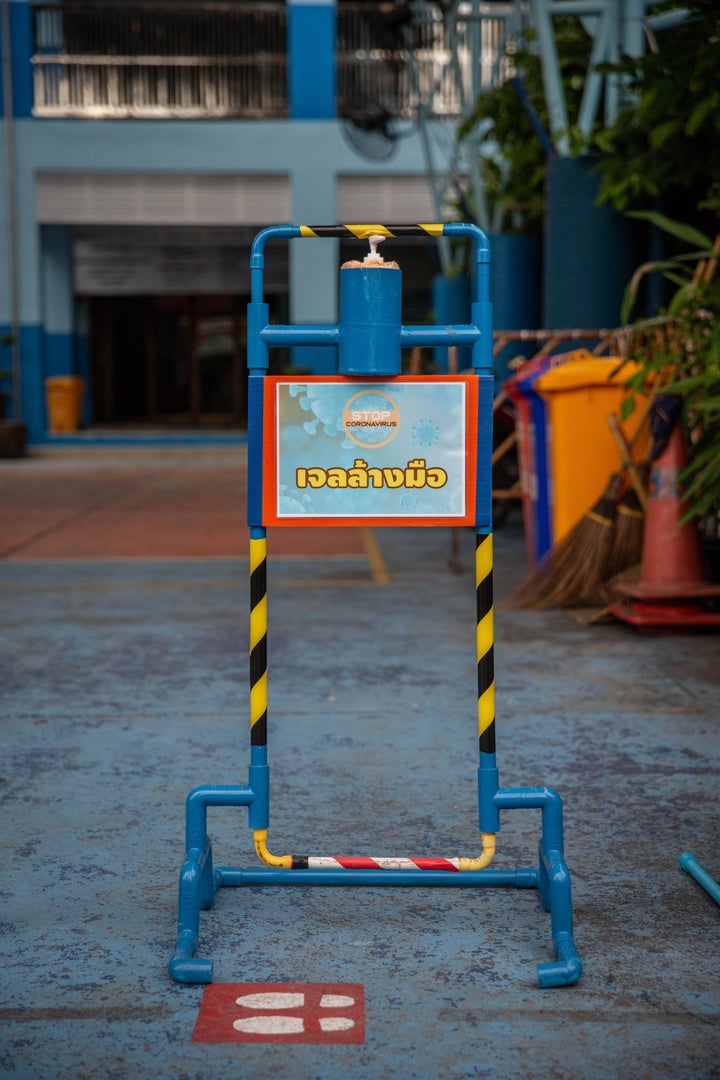 The school reopened to 250 students in July after its forced closure in March.
"When schools closed ... teachers and school administrations immediately started looking for ways to keep their students safe upon reopening and embraced the changes that needed to be made," DeCicca, who has covered Southeast Asia for almost eight years, told HuffPost via email on Tuesday.
DeCicca said she was "quite impressed to see temperature scans at the entry, new sinks in front of every classroom and social distancing partitions for each student."
"To me it showed how seriously the virus was being taken and that the school cared deeply for the safety of their students and teachers," she added. "The students seemed quite happy to get back to class and see friends even with distancing measures put in place."
Elsewhere in Thailand, students at Ban Pa Muad School in Chiang Mai are wearing face shields and hats with long plastic bars to help them maintain distance from each other: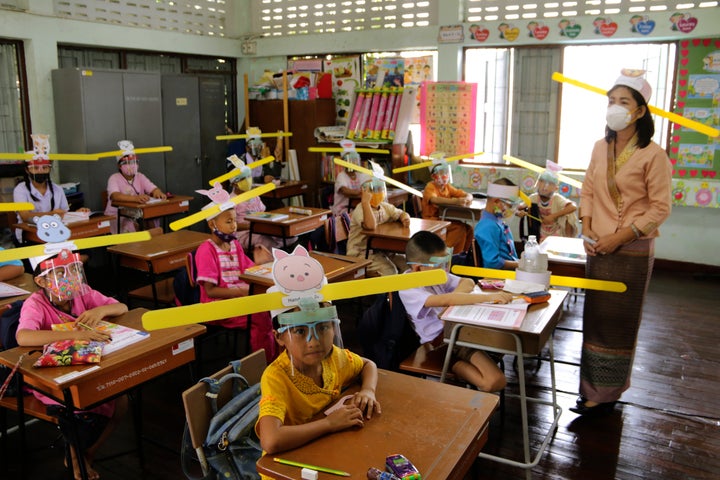 Some 3,351 cases of the coronavirus have been confirmed in Thailand.
The United States, meanwhile, now accounts for more than a quarter of 20 million cases worldwide. Some 5 million people have tested positive for the virus, and more than 160,000 people have died.
A HuffPost Guide To Coronavirus
Popular in the Community