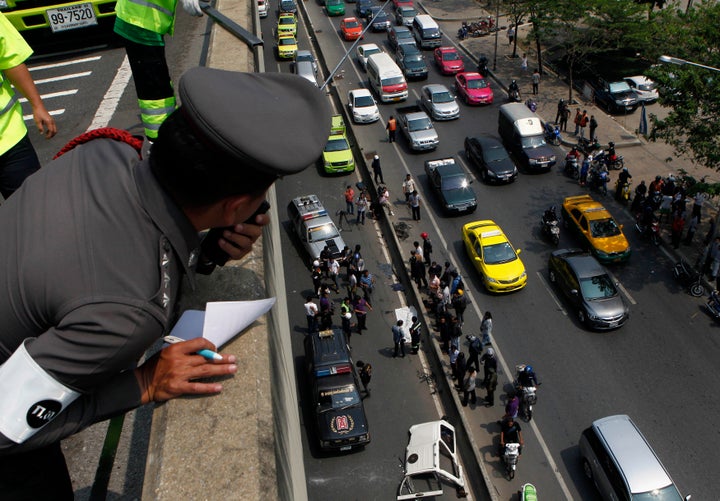 If this doesn't make drunk drivers change their ways, not much will.
Thousands of road deaths occur in the country every year, and officials hope the community service penalty will serve as a harsh deterrent against repeat road offenses.
"They [offenders] should see the actual physical and mental damage," said Anurak Amornpetchsathaporn, emergency response director at Thailand's Bureau of Public Health, according to The Associate Press.
"In the morgue, they will have to be cleaning up and transporting bodies, so that hopefully they would feel the pain, so that they may understand and attain a good conscience, so that it [they] could be safer on the roads," he added. 
Working with corpses is likely to be a more effective punishment than sweeping roads or pruning trees, Probation Department official Nonjit Netpukana told Thai publication The Nation.
It is unclear whether the offenders would have to work with the bodies of people who died in accidents with which they were involved.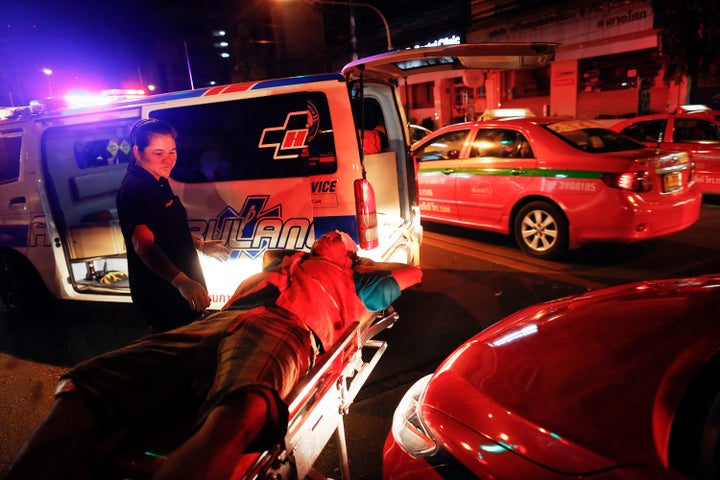 Thailand is one of the world's worst countries when it comes to road deaths, World Health Organization statistics indicate. Thailand reports that over 14,000 people in the country died from road accidents last year, but WHO estimates put the figure closer to 24,000. 
People across Thailand are preparing to celebrate the annual Songkran festival, a holiday celebrating the Thai New Year, from Wednesday to Friday. Songkran is an alcohol-fueled festival in many parts of the country -- last year, the government's health ministry warned against "alcohol withdrawal" after it ended. 
The festivities generally extend past the official three-day public holiday, and are often referred to as the "Seven Dangerous Days" because of the high number of road accidents that take place during this period. During last year's festival, 364 people died and over 3,500 more were injured.
Over 1 million people are expected to leave Bangkok and travel to the country's provinces for the holiday this year, according to public broadcaster Thai PBS. Nearly 500,000 tourists will also visit Thailand during this period, said the country's tourism minister, Kobkarn Wattanavrangkul.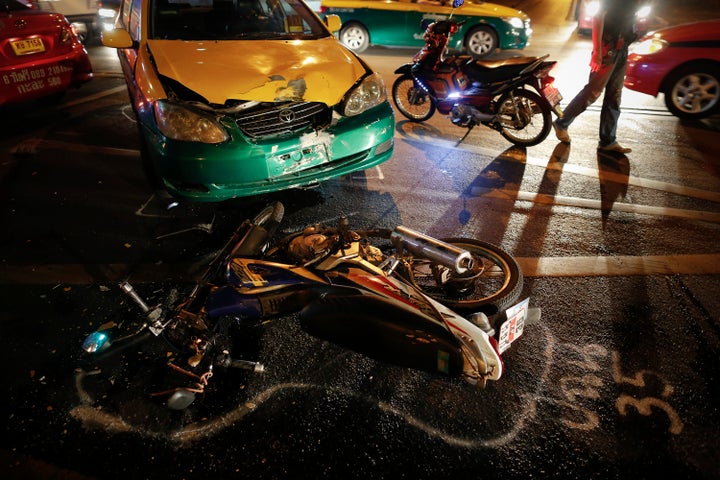 Fifty-two people died and 431 were injured in road accidents on Monday alone, according to official government statistics reported by public broadcaster Thai PBS. Drunk driving accounted for almost 27 percent of those accidents.
Thailand is not the first country to come up with unusual laws to prevent road accidents. In Cyprus, anyone who eats or drinks while driving -- even if it's water -- is subject to an 85 euro (about $97) fine. And in Switzerland, people who wear glasses or contact lenses must carry an extra pair of spectacles in their vehicles at all time.
REAL LIFE. REAL NEWS. REAL VOICES.
Help us tell more of the stories that matter from voices that too often remain unheard.