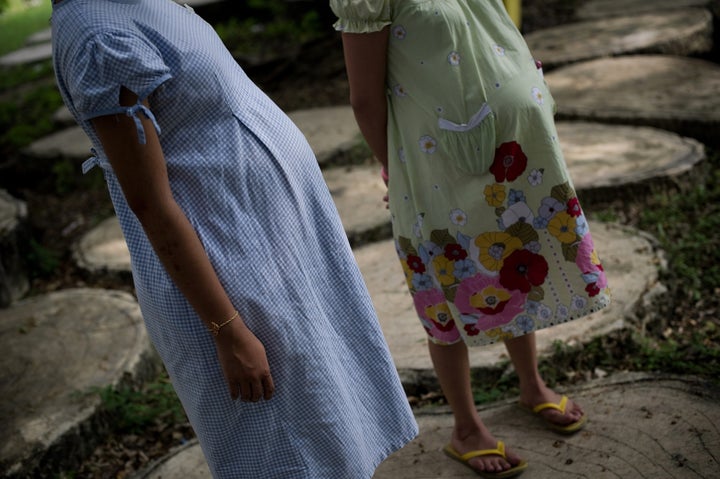 Thailand is officially free of mother-to-child transmission of both HIV and syphilis, making it the first country in Asia to achieve such a health feat, according to the U.N., and other involved agencies.
The rate of HIV transmission dropped to 1.9 percent last year, down from 10.3 percent in 2003, according to the Ministry of Public Health. Transmission is considered "eliminated" once a rate falls below 2 percent, according to the World Health Organization.
It's a pretty remarkable achievement particularly when taking global rates into consideration.
Globally, 20 years ago, about one in three children whose mothers had HIV were born with the disease, Tatiana Shoumilina, country director of UNAIDS Thailand, said in a statement.  
Thailand's success was due, in part, to its broadened healthcare program and rigorous HIV testing.
The country's universal healthcare system is one of just a few that includes migrant women, making prevention services affordable to everyone, Daniel Kertesz, WHO representative to Thailand, said in a statement.
Mothers who have HIV are fully integrated into maternal and child health programs at hospitals and are covered by the universal healthcare.
Since 2013, HIV testing among pregnant women has been consistently above 95 percent. And 95 percent of pregnant women who test positive receive antiretroviral drugs, according to the Ministry of Public Health.
The announcement comes at a time when health advocates are aggressively working toward ending HIV and scaling up access to antiretroviral drugs.
"We are at a unique moment in history," UNAIDS executive director Michel Sidibé said in a statement in advance of the U.N.'s upcoming AIDS forum. "Over the next five years we have a window of opportunity to shift gear and put the global HIV response firmly on the fast-track to end the AIDS epidemic."
REAL LIFE. REAL NEWS. REAL VOICES.
Help us tell more of the stories that matter from voices that too often remain unheard.