Now is not the ideal time to be in Thailand.
On Tuesday, Thai officials declared a state of emergency in Bangkok due to political protests that have been going on since November. The U.S. State Department has issued a travel alert too, warning citizens to avoid "large gatherings" in the greater Bangkok area.
If you've got a trip to Thailand booked for the meantime, follow these tips to stay safe during your visit.
The bulk of protests have occurred in Bangkok-- while you should stay cautious in other cities, this is the place of most concern. The State Department recommends staying away from "tourist attractions and popular shopping malls," where protests have been known to take place. Redditors are quick to point out that these are just a few spots in a massive city-- many areas of Bangkok are comparatively very safe, they say.
Write down contact info for the U.S. Embassy and consular offices near the city you'll be visiting-- they have email addresses and after-hours phone numbers in case you need help.
Follow the Bangkok American Citizen Services on Twitter, as well as local news sources. It's the best way to get realtime updates if a protest breaks out near your location.
It's still a good idea to purchase travel insurance, but there is no guarantee you'll be covered during the protests. Travel insurance is meant to compensate you if "unforeseen" circumstances snag your plans. But since the government has now issued a warning about the Thailand protests, these circumstances are technically "foreseen." Check with your specific provider to see how they'll compensate if you have to change your trip.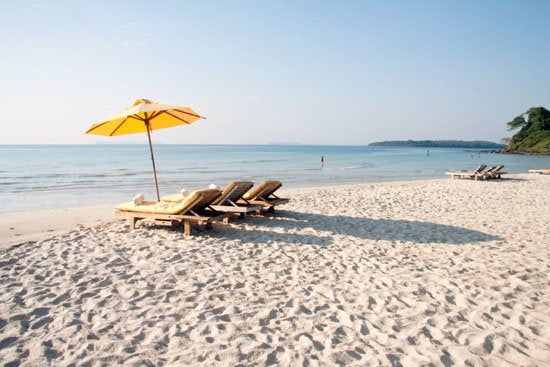 Best Eco Friendly Hotels In Thailand