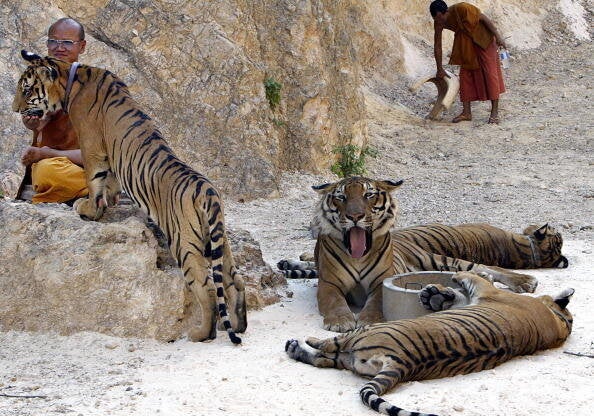 Deep in the heart of Western Thailand, where the River Kwai weaves through the rich green jungle, the monks of the Wat Pa Luang Ta Bua Temple are beginning their day.
They walk through the town and collect alms from the locals. But back at the temple for breakfast and prayers, it's clear that this Buddhist monastery is like no other, for this handful of monks live with some of the deadliest animals in the world.
They call it the Tiger Temple, and its story is the stuff of fairy tales. According to Abbot Pra-Acharn Phusit, a tiger cub orphaned by poachers was brought to the temple years ago.
The abbot cared for her and, as word spread, more people brought sickly and orphaned cubs to the temple's doorstep. Those cubs went on to have their own cubs, and nine years on there are now 34 tigers living here.
Check photos from the 'tiger temple' below.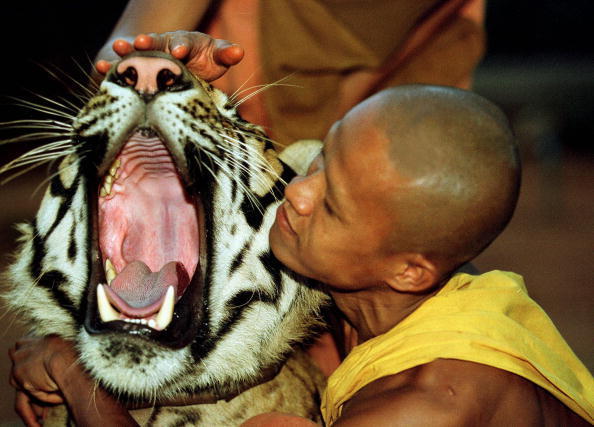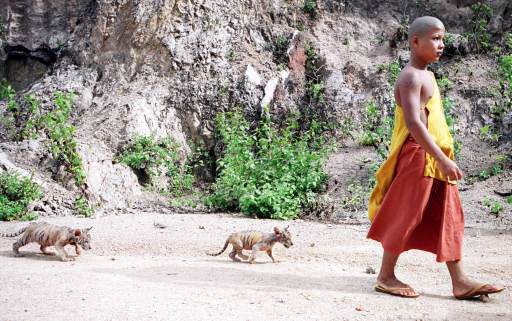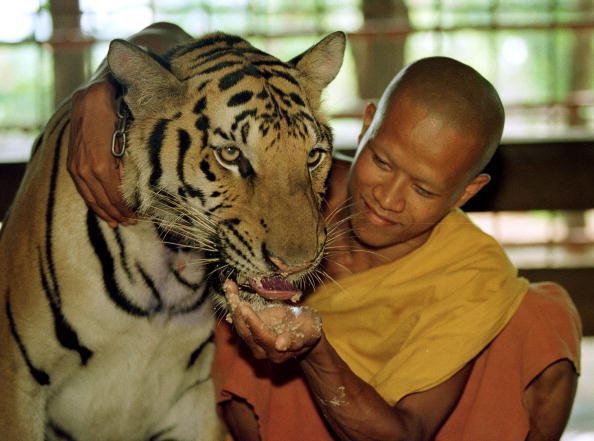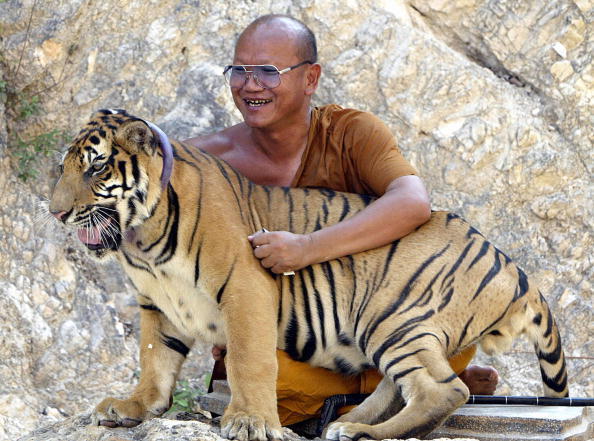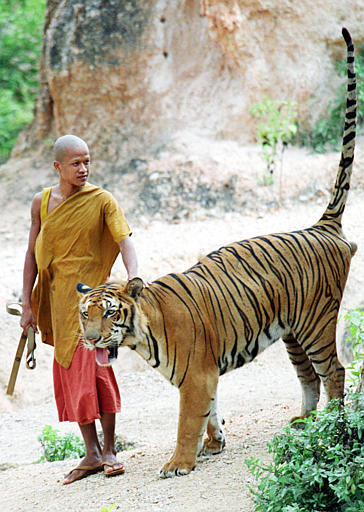 Related
Popular in the Community