"Westworld" star Thandie Newton said it was "very painful" to be excluded from Hollywood's Time's Up movement after years of speaking out against a casting director who sexually abused her.
"When Time's Up was put together, to not be invited to be a part of it, was very, very painful," Newton told Australia's Herald Sun newspaper. "It's hard for me, as someone who has been talking about it for a long time. ... It's lonely."
Newton, who plays the renegade robot sex worker Maeve in HBO's "Westworld" series, said in an interview with The Daily Telegraph that she "wasn't hot enough" or "mainstream enough" to be asked to join Time's Up, the Hollywood campaign against workplace harassment and inequality. She speculated she was shunned because she wasn't at this year's Oscars, "even though I am having a renaissance in my career."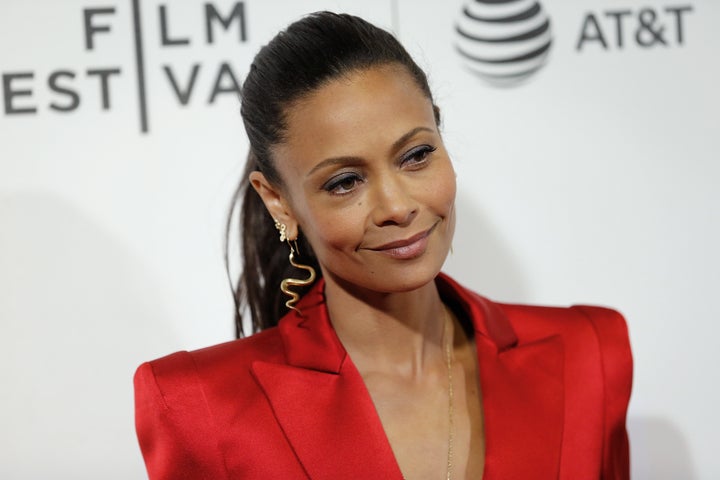 "I felt if there was one girl whose family was thinking about putting their child into show business, that would help them decide. That was all I cared about," she said.
Newton told W that "a director, on a callback, had a camera shooting up my skirt and asked me to touch my tits and think about the guy making love to me in the scene." She continued: "I thought, 'Ok, this is a little weird,' but there was a female casting director in the room and I'd done weird stuff before so I did it."
Some years later, Newton said she learned "the director was showing that audition tape to his friends after poker games at his house. And they would all get off on it."
"I was so so naïve when I started out and I realize now that we have to prepare our kids— I've got two beautiful daughters, one is 16 one is 11," she told W.
"So many people in our business, they don't want to be the ones to say something that's a bum out because then they become associated with a bum out and nobody wants to read about so-and-so because they're always blabbering on about a bum out, but one person will read this and it will stop them getting sexually abused by a director. That's the person I'm interested in."
Before You Go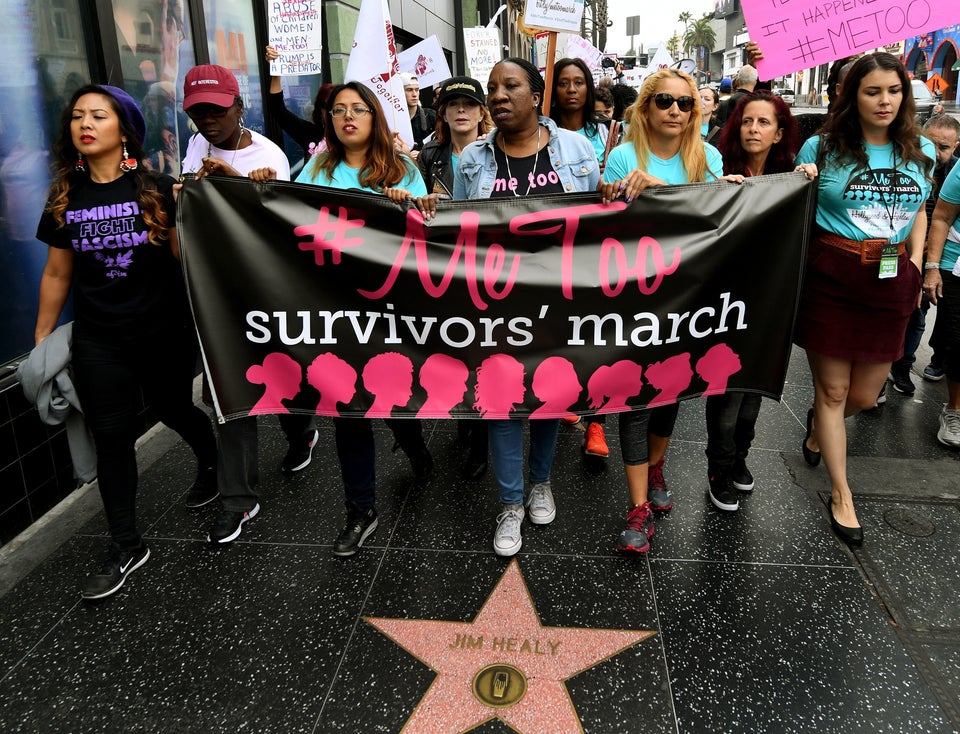 Hollywood #MeToo March
Popular in the Community