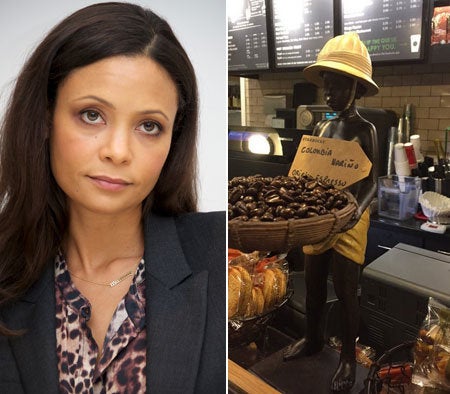 Thandie Newton's recent trip to a London Starbucks was an unsettling experience for the British-born actress.
Earlier this week, Newton blasted the coffeehouse chain when she posted a photo on her Twitter account of a display statue located on register counter of a black child holding a basket of coffee beans, dressed in a loin cloth and safari hat.
"Seriously @Starbucks? At the counter - Loin cloth and Safari hat on a black child," she Tweeted to her followers. "Happy New Year circa 19th century."
Newton's tweet prompted mixed reactions from her followers. The company responded on its Help Twitter account later that day.
"@thandienewton we are very concerned to learn of this incident & we can't apologise enough," the company tweeted to Newton. "We have removed the figure & are investigating."
"Serving as a welcoming place for everyone is core to who we are as a company. As we became aware of the offense, we immediately removed the figure from our store. We aim to provide an inclusive environment for all customers and communities in which we serve, and we are working with our partners (employees) to avoid similar incidents from happening in the future. We apologize for the offense caused."
HuffPost has reached out for additional comment from Starbucks and will update this story when more information becomes available.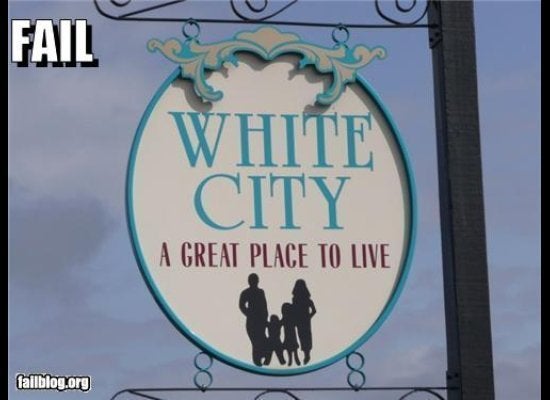 Ridiculous Examples Of Accidental Racism
Popular in the Community