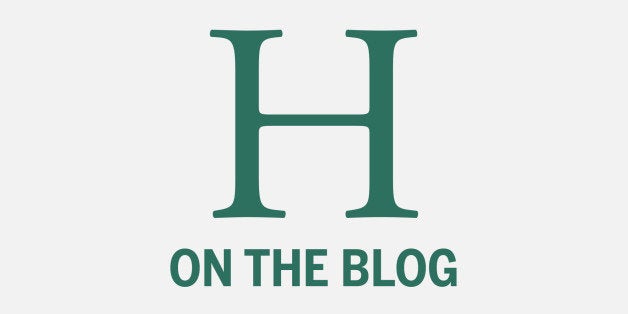 My boss, the inimitable Vartan Gregorian, remembers with great detail most every teacher he had from a very young age. (If you don't believe me, read his memoir, The Road to Home.) This week, as we celebrate both Teacher Appreciation Week and Mother's Day, I'd like to call out "The One" -- the one teacher whose encouragement and, yes, toughness, pushed me to always keep stretching for what might be possible.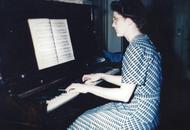 Frances Pearl Myers, née Davis, was born in Pomeroy, Washington in 1916. She spent most of her life in Seattle, and played the viola and the piano. In 1940, she received her bachelor's in French and Latin studies from the University of Washington.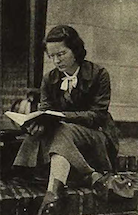 Her sophomore yearbook says she "recuperates from studies by playing around the house with the kid sisters... with a million dollars, she'd go to France to study French, the better to teach it, my dear." I don't think she ever made it to France, but she made it across the country for graduate studies at Columbia University, then Harvard, where in 1943 she earned her Master of Arts in Teaching -- an elite joint program of Harvard Graduate School of Education and the Faculty of Arts and Sciences.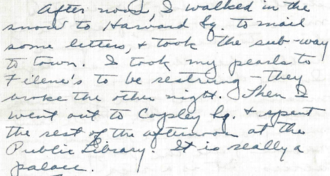 In this letter to sister Dorothy (later first flutist for the Seattle Symphony), she writes from Ware Street in Cambridge, the snow "blowing in whirls along the street and drifting on the curbs. Every once in a while the snowplows drive thru and turn back the snow just like a boat turns back water."
Thankfully for me, Mrs. Myers, as I knew her, returned to Washington state, teaching some 25 years' worth of high school students how to (aim to) write like that. All I cared about then was classical piano, and I thought I'd go to conservatory. Mrs. Myers stopped me in my tracks, calling me out on writing that was uninspired, and, worse, she said, lacked clarity and meaning. Whether I studied music, she said, or pre-med, which was sort of the plan, I absolutely had to learn the value and power of expression, and how art and the humanities, science and math, were all connected. She planted the idea that led to my careers in journalism and communications -- that by broadening my interests and knowledge, I could aim to tell people stories they would not otherwise hear.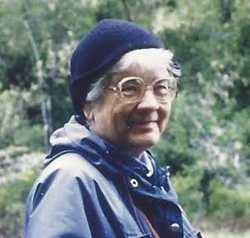 This week's #ThankATeacher hashtag made me think of Mrs. Myers for the umpteenth time since I left Seattle for Harvard myself in 1980. I'd been unable to reach her through my high school, but an exhaustive internet search brought up a 98-year-old Frances Myers living in Seattle! I found a number for Gene Myers, who turned out to be her son. Sadly, Gene informed that his mother had passed away.

But he also told me so much about his mother that I hadn't known (and shared the images you're seeing here). About her own musical pursuits, and her time in New York and at Harvard. How I wish I could have told her how my life has ended up mirroring hers in many ways -- not a coincidence, given her influence and encouragement as a model and mentor.
Now, I'm saluting Frances Myers, the teacher that made the difference for me, in the hopes that her granddaughters, my daughter and anyone who's a student, will appreciate all that the best of our teachers do for us -- much more than we realize at the time. Thank you, Mrs. Myers... for everything.
Calling all HuffPost superfans!
Sign up for membership to become a founding member and help shape HuffPost's next chapter