In these turbulent times, survival is dependent on whether you either rise to the top or fall to the bottom; living in the middle is obsolete. This Our Now, one of the best plays I have seen in decades, rebrands what it means to be 'the top'.
This one-hour marathon energizes and invites the audience to dive into the wells of their own unresolved journeys, with the knowing that in the end, there will be balance. As the audience experiences both the love and pain of the characters, this fast-paced 60-minute show moves us to identify with questions of "Should I stay? Should I leave? What do I want?"
Fresh faced, "good boy" actor Casey Dunn gives an impressive performance as B, particularly when he allows you see through the cracks in his bravado into the character's humility. Actress Alexa Radson as C opens with a superficially opinionated facade, only to have her walls cave. In the end, she's left helpless to face an ugly truth. Her bravery as an actress, to take on a challenging role that none of us - even in our worst nightmares - want to experience, is a tribute to her talent.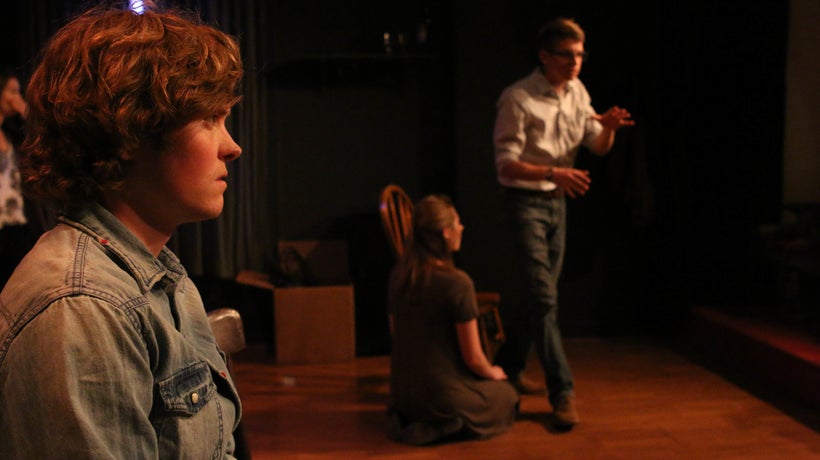 Nate Werner, as D, is a fascinatingly unusual and emerging character actor whose performance is so engaging that, in spite of his character's pitfalls, makes it impossible for you to hate him. The character's relationship with change is nothing more than a futile resistance, and Werner's depiction is an exquisite example of how most of us deal with emotional barriers.
Finally, as A, Olivia Cordell is both actor and playwright of this tour de force. She's provocative and passionate in character (and in life), which magnetically draws the audience in with an instant reminder of how essential it is to fall in love. As we see her character question the ideology of a woman's independence, it is, without a doubt, a moment to reckon with.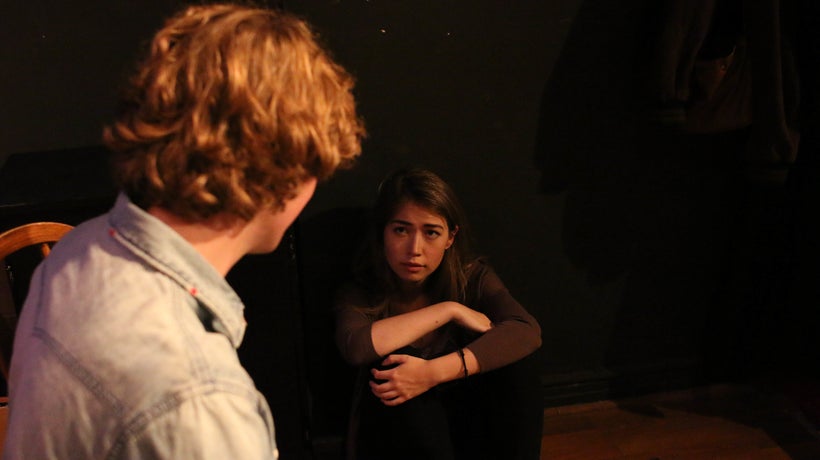 Director Aubrey Rinehart, with experience in film direction, supported by assistant director Kimia Yazdi's nuanced eye, had the daunting task of taking a chaotic, flighty, nonstop script and successfully shaping it with sensibility.
To say I'm a fan of this great team of actors is an understatement. Coming from a theatrical background as I do, it is unusual for me to rave about fringe productions. We rarely see a team dedicate themselves to the arts in such a way. I came away with the need to grab a drink, talk my truth, and fearlessly fall in love.
This Our Now, by Olivia Cordell, is playing as part of the Hollywood Fringe Festival at the Stephanie Feury Studio Theatre, 3656 Melrose Avenue, until June 24th, 2017. Tickets are $12 and are available at www.hff17.org/4294. Visit www.facebook.com/ThisOurNowPlay for more details.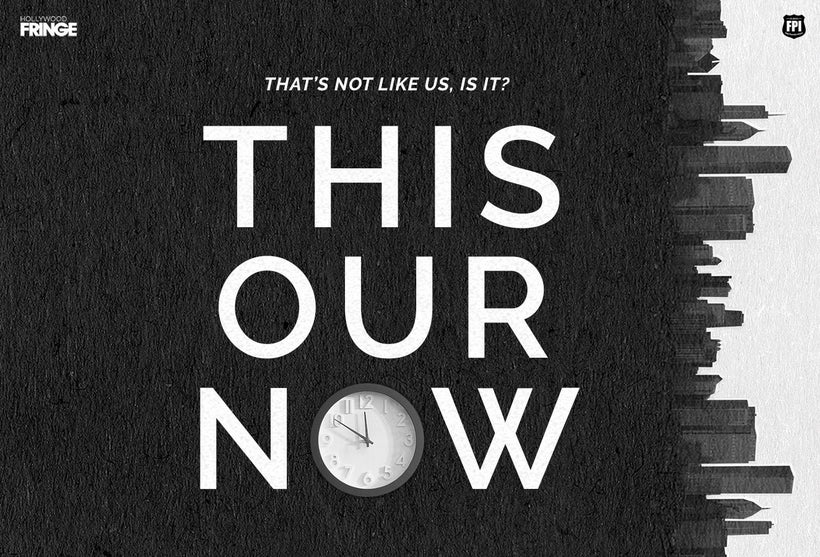 REAL LIFE. REAL NEWS. REAL VOICES.
Help us tell more of the stories that matter from voices that too often remain unheard.
This post was published on the now-closed HuffPost Contributor platform. Contributors control their own work and posted freely to our site. If you need to flag this entry as abusive,
send us an email
.