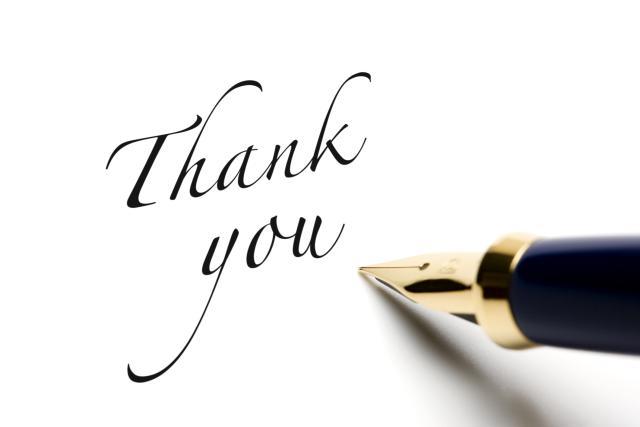 This is a deviation from my usual blog posts consisting of a series of letters written to my friend, a Syrian refugee.
Before this election is over and our country begins to repair the damage after you wreaked havoc and tried to undermine our political process, I want to deliver a big thank you.
Mr. Trump thank for making me question what kind of American I am and thank you for reminding me of the kind of American that I want to be. It is because of your statements about Muslims in America that I was shocked out of my complacency. Thank you for offending to the point that I felt that voting was not enough. It is because of your ignorant remarks about Syrian refugees that I volunteered to help Syrian refugees. In my disgust at your idea of an America based on fear, hate, blame and ignorance, I set out to be the American that we all have been called to be by men greater than you could comprehend.
Mr. Trump, I looked back at this country's history and some of our presidents, and then I thought of these words that always stood out for me, "Ask not what your country can do for you. Ask what you can do for your country." John F. Kennedy was president before I was born but my parents had great respect for him. My father often quoted those words and they stayed with me. Mr. Trump, you have no positive or inspiring words for this country. Instead you use people's weakness to build up yourself. Great leaders lead with new ideas and inspire people. Weak leaders are like Parasites that have no ideas of their own. They can only feed off of the fear of their followers.
"Tens of thousands of people" were entering America with "cell phones with Isis flags on them...I don't think so.""They're not coming to this country if I'm president. And if Obama has brought some to this country they are leaving, they're going, they're gone." Donald Trump
Mr. Trump, I have to thank you because today my life is so full of love. I have so many new friends and an entire Syrian refugee family that has adopted me as part of their family. My days are filled with children and school meetings. I help with homework and read to the kids. I am an auntie to 6 kids. I wouldn't have all this love in my life if I didn't look at the hate, and reject it. I choose love. They accepted love. This is how it should be. My friend Safaa and I couldn't be more culturally different but that has become so trivial. If you hadn't threatened to redefine this country I would have stayed complacent. Now I am involved.
This country owes you a thank you for showing us what is broken in America. We have work to do. We do need to fix our political campaign process. This is a message the real leadership of this country can learn from this ugly campaign of yours. We have to overturn Citizens United; a disastrous Supreme Court decision that put obscene amounts of money into political campaigns. We are a capitalist country but our campaigns should not be part of the market and our candidates should not be for sale to the highest bidder. Mr. Trump, if you truly wanted to make America better you would run on issues that and offer solutions.
Mr. Trump, thank you for shinning the light on a real hero. No matter that you didn't intent to contrast the dignity of grieving Goldstar parents against your whinny outbursts, you showed us the difference between sacrifice and ego. Army Capt. Humayun Khan is now known to this country as a hero who sacrificed his life for our freedom. You gave us ignorance but the Khan family showed us the truth.
Ask not what your country can do for you. Ask what you can do for your country." John F. Kennedy
Mr. Trump, thank you for allowing us to have an open dialogue about the definition of sexual predator. You gave us a perfect example of sexual predator behavior to study. Mr. Trump, you can learn from this also. Here is your lesson, just because a woman remains quiet when you grab them, kiss them or walk through a room while they are changing, does not mean it is alright for you to do those things. It most likely means that you are a man with power over and it is difficult for a woman to assert herself in a situation like that. Mr. Trump, don't ever confuse your position for consent. Mr. Trump, don't ever touch a woman inappropriately. That means without prior consent. You might have never learned this lesion if you didn't run for President.
Thank you for exposing the ugliness in this country. You held a mirror to America and we saw ourselves, blemishes and all. We have many white supremacist and hate groups. There were others that though, not necessarily part of a hate group, and were complacent with the face of hate groups that openly supported you. That is not ok. We still have a race problem in this country and it must be addressed. The best you can do Mr. Trump is expose it but you don't offer solutions for how to heal. You only offer more hate and blame. Thank you for exposing it but you can leave it to the real leaders to make America better. We are already great.
I am thankful, Mr. Trump, that you do everything in such a big way. It gives me something to look forward to when you are the "bigly-ist" loser on November 8.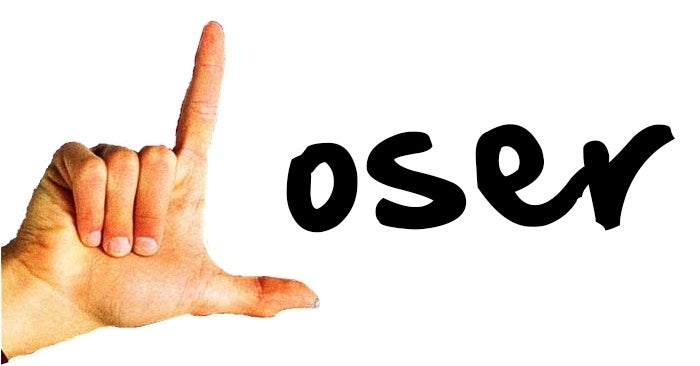 Related
Popular in the Community