When applying for a job, you know you are going to be judged on your qualifications and skills. What you may not know is that your hiring also depends on whether you send a thank-you email.
At least, that's true if you are applying for a job under Jessica Liebman, the executive managing editor of Insider Inc. In an article published Friday, she wrote she has hired hundreds of people over the past 10 years abiding by one rule: If a candidate doesn't write a thank-you email after an interview, that candidate doesn't get hired.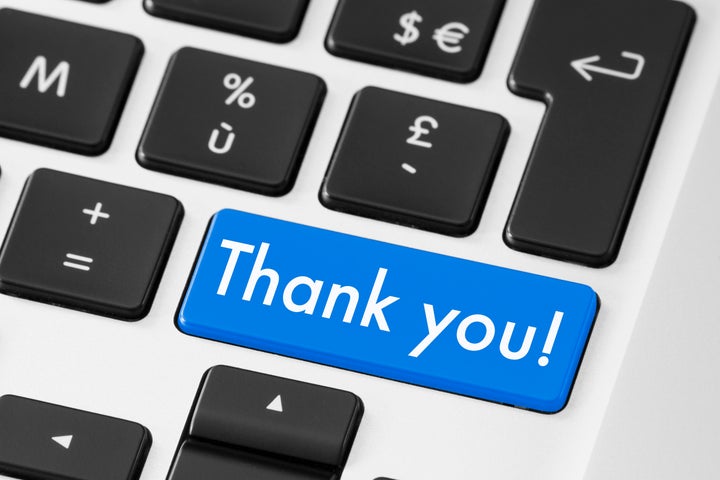 Liebman said this helped her know who were the "good eggs," because it showed "the candidate is eager, organized, and well mannered enough to send the note."
But what if the interviewer's email address is not readily available? Tough luck. They still should "hunt" it down to "[show] resourcefulness," Liebman said.
For Liebman, the thank-you email is an objective data point of someone's qualifications as a good job candidate. But as the replies from more than 3,000 people on Twitter indicated, many others see this social practice as an arbitrary hiring standard.
Several journalists and managers noted that the thank-you email rule reflects more on a hiring manager's narrow biases than on job candidates' qualifications.
The media industry is already notorious for having staff that does not reflect the diversity of the people it covers. According to the 2018 survey from the American Society of News Editors, only 25.6 percent of employees at 100 online-only news websites are people of color. For daily newspapers, the number of racial minority staffers was even lower, at 22.2 percent.
Sending a thank-you email after an interview is a learned social behavior, not a shared understanding that all people are trained to know may be expected. As some noted, the rigidity of this rule would likely continue to exacerbate the trend of white-majority spaces in media.
What hiring experts said about sending a thank-you email
Other managers expressed their agreement on Twitter that a thank-you can be a polite and thoughtful gesture, but should not be a requirement that determines whether someone can do a particular job.
Amy Polefrone, who has worked in human resources for 28 years, told HuffPost that writing a thank-you after an interview was part of her Generation-X upbringing. "I do think that there's some generational baggage that goes along with it. Do I require it? No," she said. "On the other hand, it does show very good manners."
The thank-you requirement also signals an expectation of gratitude on the part of the manager. But as one recruiter noted, appreciation and gratitude should go both ways.
For Liebman, the thank-you email is set up as a test that candidates do not know they have to complete. And such a rule can say more about a company than it does about you ― and failing this invisible test can be a gift in the long run, since unclear expectations in the hiring process can foreshadow unclear expectations when you have the job.
And that drives us nuts: "Unclear expectations from supervisors" was the top stress employees of more than 2,000 respondents in a ComPsych survey when asked what was most stressful about change at work. Not knowing where you stood with your boss was considered more stressful than conflict from co-workers and uncertainty about the company's future, according to participants in the survey.