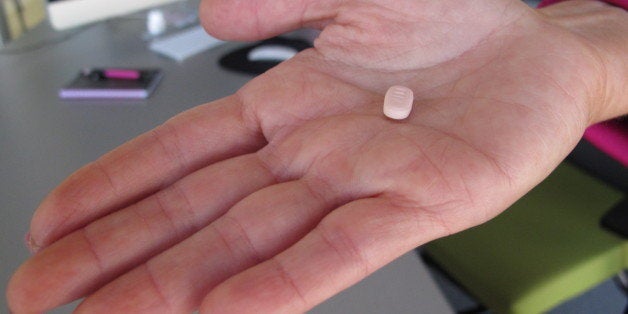 I've dedicated my life and career to achieving progress for women across all aspects of our society. First, as Chair of the National Council of Women's Organizations, and now, in my current role as Chair of the Even the Score coalition. What I've learned from my 40-year career as a women's rights champion is simple: progress, at its foundation -- at its very core -- is about making life better for people. And just last week, an FDA panel made big progress for millions of women living with Hypoactive Sexual Desire Disorder.
Last Thursday, an expert advisory committee gave its stamp of approval to flibanserin, a drug many are calling the "female Viagra." If approved by the FDA itself in August, flibanserin would be the first-ever medical treatment for HSDD, a condition defined as chronically low libido that causes distress. This is huge news for women. While flibanserin will not be the solution for all 16 million women with HSDD, it is a step in the right direction. Not only does this drug have the potential to treat millions of women silently suffering, its approval means the pipeline for further treatment development will remain open and eventually provide women a range of options to discuss with their health care providers.
I attended the advisory committee's hearing to stand for those millions of women who currently have no medical treatment options. I salute the amazingly brave women with HSDD who shared their very personal stories of struggle and heartache with the committee in hopes of sparing millions of others of the same anguish that untreated HSDD has caused them. Sexual intimacy is one of the most private parts of our lives. For women to courageously open the door to their bedrooms and speak publicly of their own battles with sexual dysfunction underscores just how much they value a healthy and pleasurable sexual life. And with their vote, the advisory committee said they agreed. They agreed that women deserve to enjoy sex just as much as men do. They agreed that a total lack of treatment options for female sexual dysfunction is unacceptable. And they agreed that women are smart enough to weigh the risks and benefits of a safe and effective treatment option with their healthcare provider. This is progress, my friends!
Following the hearing, detractors claimed that the advisory committee was pressured by groups like mine to vote to approve flibanserin, despite a dangerous safety profile. The safety data is clear. With clinical trials conducted on more than 11,000 women, the most common side effects were nausea, dizziness and sleepiness. However, the notion that this independent panel of experts could be swayed to approve a drug based on anything other than its safety and efficacy is preposterous. Furthermore, groups like mine have absolutely no interest in advocating for any treatment option that could be dangerous to women. What these detractors are implying in their attacks is that no potential side effect is worth an increase in female libido because women cannot be trusted to weigh the risks and benefits themselves, or take themselves off treatment if any side effect becomes unmanageable. We know that this is simply untrue. We also know that the FDA has approved medications for male sexual dysfunction in the past with much more severe side effects, but that these risks were worth the rewards that come with restoring a healthy sex life for men. Women deserve that same consideration.
I am the chair of Even the Score because I believe it is fundamentally unfair that men have 26 FDA-approved medical treatment options marketed for their sexual dysfunctions while women have none. And while flibanserin could be the first, the FDA must still take another step forward for women and give the treatment its final sign off. Even the Score and I stand ready to support the FDA as they prepare to make history -- or, shall we say, HER-story -- by acting for women and approving the first-ever medical treatment for HSDD.
Calling all HuffPost superfans!
Sign up for membership to become a founding member and help shape HuffPost's next chapter