 On Saturday, August 25th in San Diego, California, Susan Hunt, a 61-year-old woman, was struck by a car driven by a 69-year-old man.
In the accident, Susan hit her head and suffered severe brain trauma. She was on life-support at Scripps Hospital until September 4th, when, following her previously stated wishes, extraordinary measures were removed. Within 15 minutes thereof, Susan died peacefully.
Although she was housed when she passed, Susan had been homeless for over 10 years. Susan's progress from homelessness was the combined result of her great personal determination and the compassionate efforts of many people and agencies.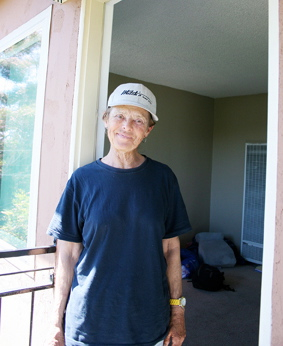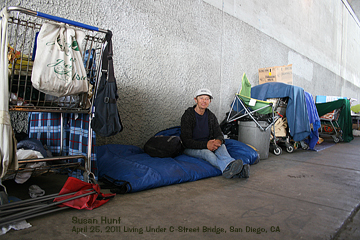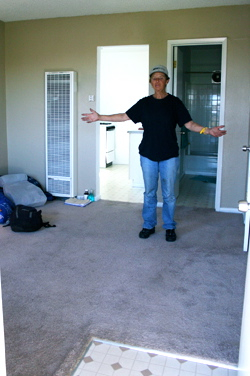 Our Center for Justice and Social Compassion (CJSC) helped her get her essential identification documents and many basic services.
Sally Dunn and the entire staff at SD County Mental Health provided invaluable services.
Susan received much needed support at Rachel's Women's Center.
David Ross, The Waterman, was a dear friend and supporter of "Mo" (Susan's nickname).
In December 2010, through the efforts of Bob McElroy and the Alpha Project, Susan became a resident of the Winter Shelter.
At that facility, Susan was assisted by many agencies, including Townspeople, Friend to Friend and many more.
Susan received HPRP funding and was housed for a year. She then received funding for an additional year of housing, now in its fourth month, from the SD Housing Commission.
Susan had many friends, housed and unhoused, and we will all miss this gentle lady.
We thank everyone who was a part of Susan's life.