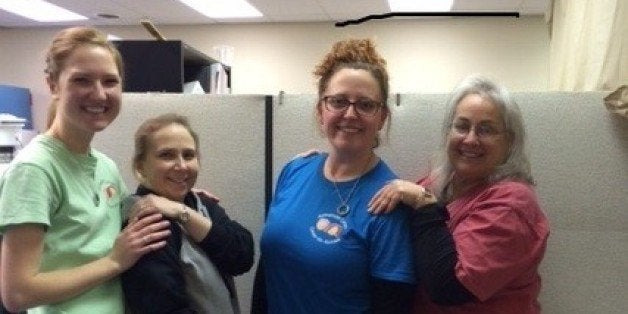 For Teacher Appreciation Week, I would like to thank an outstanding team of educators. Sarah Schultz (teacher), Michelle Peterson (program manager), Eileen (one on one) and Pam (one on one) are an amazing team. Sarah and her team teach my son Aidan, who attends school at the Alexander Leigh Center for Autism in Crystal Lake, IL. Words really cannot fully express all the ways Sarah and the entire team are absolutely amazing. The team is 100% dedicated to Aidans' success for his emotional needs, social skills, life skills and academics. When my son came to ALCA in February 2014, he was considered non-verbal, would injure himself, had very little expressive language and struggled to engage with his peers. It was extremely difficult for him to make it through the day in a traditional classroom setting and he lacked self-confidence due to previous experiences at another school.
ALCA was a turning point in Aidan's life. They are so well equipped, and truly understand our son's needs. You wouldn't believe Aidan is the same child that started at ALCA a little over a year ago. He is AMAZING! Sarah has helped him tremendously to expand his interests. Aidan's focus used to be only on trains -- EVERYTHING trains. Now he likes a variety of subjects like geography, robotics, building construction, space and weather. Sarah makes learning fun by incorporating things that interest him into academic work. He has really come out of his shell and has learned to express himself through art, writing and speech thanks to ALCA. This was not small feat. Aidan progressed years in terms of communication in the little time he has spent there.
Aidan has also learned new life skills such as going to the grocery store with Sarah and the team. She helps him make a shopping list of items and understand where the items are in the store and how much pay for them. He has become independent in brushing his teeth, grooming and showering. He knows so many household chores, microwave cooking, spray cleaning and vacuuming.
Sarah truly understands Aidan and loves him. At ALCA, they embrace children who many would think are unreachable. I get an email or letter home telling me about Aidan's day. Sarah focuses on the positive and always finds a creative way to work through the "tough" days. It has been a little over a year since Aidan became a student at ALCA and the progress he has made far exceeds our expectations. Aidan tells me all the time "Sarah Love me," and that is a great feeling. We are so thankful for all the effort and attention Sarah and the team give to our son. It warms my heart every day knowing that Aidan has such a great teacher and staff working with him. All of the hard work and dedication shows in the progress he has made in such a short period of time. Our family would like to say Thank you to Sarah, Michelle, Eileen, Pam and to ALL the staff at The Alexander Leigh Center for Autism for giving our family hope and giving Aidan a very bright future.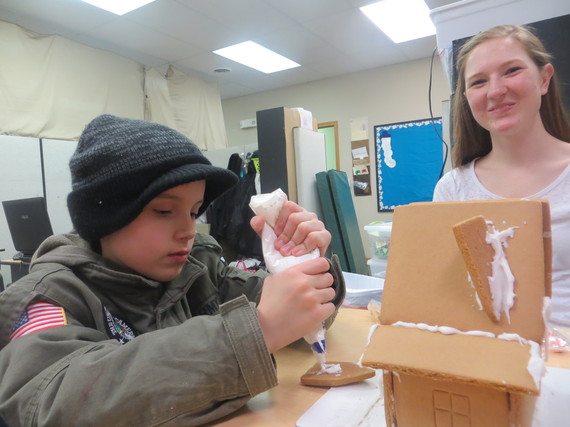 Become part of the conversation and tell us about your own favorite teacher using the hashtag #HPHeartsTeachers on Twitter and Facebook.
This blog post is part of a series for HuffPost Gratitude, entitled 'The One Thing I'm Most Thankful For.' To see all the other posts in the series, click here To contribute, submit your 500 - 800 word blogpost to gratitude@huffingtonpost.com.
Calling all HuffPost superfans!
Sign up for membership to become a founding member and help shape HuffPost's next chapter