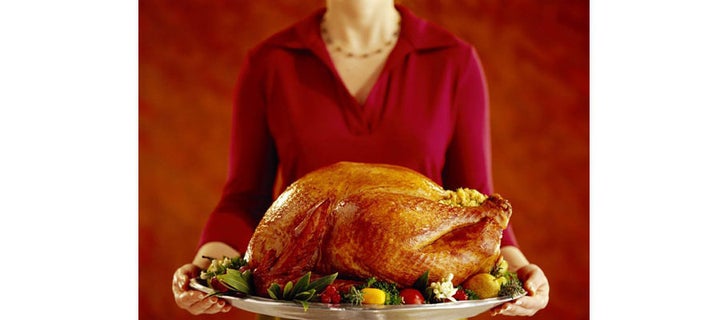 Even in trying times, life is not a thankless task -- at least it should not be. So here to share with all of my Huffington Post friends is my personal Thanksgiving playlist, designed to help put us all in the proper mindset for Thursday's holiday, and arguably for every other day here on earth too.
THANK YOU FRIENDS - Big Star
I THANK YOU - Sam & Dave
MY THANKGIVING - Don Henley
THANKS FOR THE PEPPERONI - George Harrison
THANKS FOR SAVING MY LIFE - Billy Paul
THANK YOU (FALETTINME BE MICE ELF AGAIN) - Sly & The Family Stone
THANK YOU FOR A LIFE - Kris Kristofferson
THANK U - Alanis Morissette
THANK YOU GIRL - The Beatles
I WANT TO THANK YOU - The Enchanters
THANK YOU - Jay-Z
THANK YOU - Led Zeppelin
THANK THE LORD FOR THE NIGHTTIME - Neil Diamond
THANK YOU - Keith Urban
AT ATTITUDE OF GRADITUDE - Jimmy Buffet
KIND & GENEROUS - Natalie Merchant
THANKSGIVING DAY - Ray Davies
SAVED - Bob Dylan
THANK YOU - Dido
BE THANKFUL FOR WHAT YOU GOT - William DeVaughn
THANKS - James Gang
THANK YOU - John Mellencamp
THANKS A LOT - Johnny Cash
THANKS FOR THE MEMORY - Frank Sinatra
THANK YOU FOR THE MUSIC - Abba
THANK YOU JACK WHITE (FOR THE FIBER-OPTIC JESUS THAT YOU GAVE ME) - The Flaming Lips
So at the risk of getting annoying with all this musical thanks, thanks so much for listening. And if you have a moment to add any songs from your own Thanksgiving playlist, I would be -- what else? -- most thankful.
Calling all HuffPost superfans!
Sign up for membership to become a founding member and help shape HuffPost's next chapter