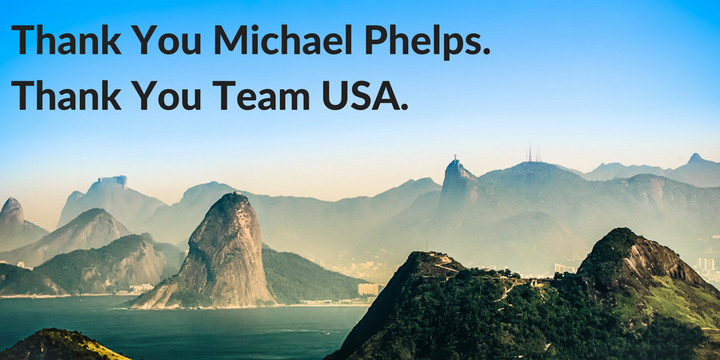 Thank you for making my sport relevant. For providing my peers a little insight into why I couldn't attend their parties, why I carried a jar of peanut butter with me everywhere I went, and why I took naps in the hallway in between classes.
From the age of 4, all I wanted to do was swim. Determined to start my swimming career, I entered my first meet at age 4. The night before my swimming debut, I worried I would be left behind and miss the meet. I put on my suit and cap, climbed into my parents' minivan, and slept in the back seat using my bag as a pillow and towel as a blanket. After that, my passion for the sport only grew.
My story is similar to so many other swimmers. From an early age something draws us to the sport. Once we get that chlorine in our systems we are hooked.
Swimmers are a unique breed. We strive to achieve what others deem unthinkable. To push our bodies further than our minds can comprehend. We are goal-oriented, type A's, who pour our heart and soul into everything we do. Our hypercompetitive nature leads us to challenge others to arbitrary contests like racing to see who can finish their Chipotle burrito fastest. To be honest, most of our out of pool competitions revolve around food…
To be a part of this world, there are several rites of passage. Dragging your limp body out of bed for 5:30 a.m. practices, falling asleep in AP History class, and sacrificing your social life are just a few of them.  You aren't a true swimmer until you tell your friends, "Sorry, I can't. I have practice."
These sacrifices baffle our peers. They don't understand: You NEVER skip a practice. The "10 push-ups for every minute you show up late" are nothing compared to the resentment from your teammates for missing ANY amount of yardage. Despite your constant complaining, you wouldn't have it any other way.
Swimming can beat you down and it restricts your life. Yet, the few minutes every year spent racing in meets, getting best times, and qualifying for your next meet feeds your motivation. The smallest accomplishment keeps you thirsty for more and eager to get back in your chlorinated self imprisonment to do it all again.
Swimmers take pride in the ridiculous things they do for their sport. Even when others don't understand. That's why I am saying:
Thank you Michael Phelps.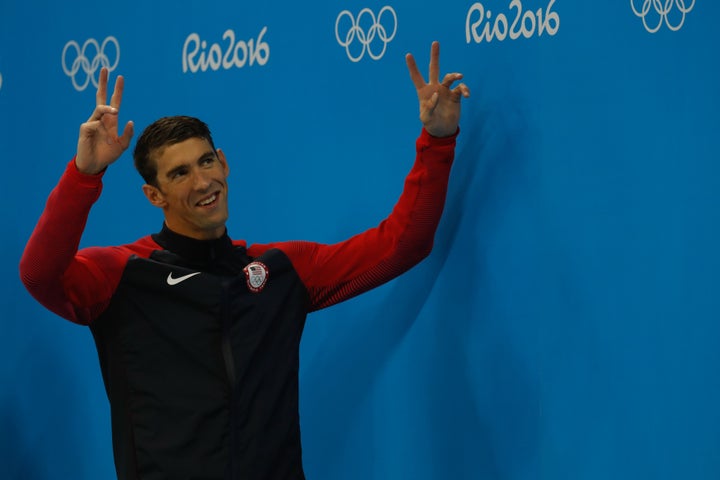 Phelps created a change in the way the world sees swimming. As I grew up, I saw this transformation take place. I used to get teased for being a swimmer, constantly being told swimming was "uncool," and it wasn't a "real sport." The tables turned when Phelps stepped up to the blocks. The entire country rallied behind him and Team USA. I returned to school and was suddenly asked questions like "You swim, right? That's awesome!"  "Do you know Michael Phelps?"  "Are you going to the Olympics?"
So, thank you Michael Phelps. Watching the sport grow and flourish, along with you, has been an honor. 
Phelps didn't make this change happen alone. There are scores of past Olympians who have built the solid foundation that our current Team USA stands upon. The US has a strong history of champions. With this strong tradition comes added pressure on athletes to bring home gold.
Other athletes have cracked under the pressure, looking outside the rules and regulations of their sports to get a new edge. The mounting stories of countries who condone this activity is sickening. That is why I must say:
Thank you for competing with heart. Thank you for athletes like Simone Manuel who, after her record breaking race, was overflowing with gratitude and joy.
And for Kathleen Baker, whose story of training and competing with Crohn's disease is nothing short of amazing. Her overwhelming enthusiasm and uncontainable happiness is every bit as astounding as her spectacular swims this year in Rio.
Thank you to competitors like Jacob Pebley, who I grew up training with. I had the privilege of seeing him grow as an athlete and a person. After a killer set he would be the first on the wall, rallying everyone. His signature puppy dog eyes were always searching for his next challenge, his next area of improvement.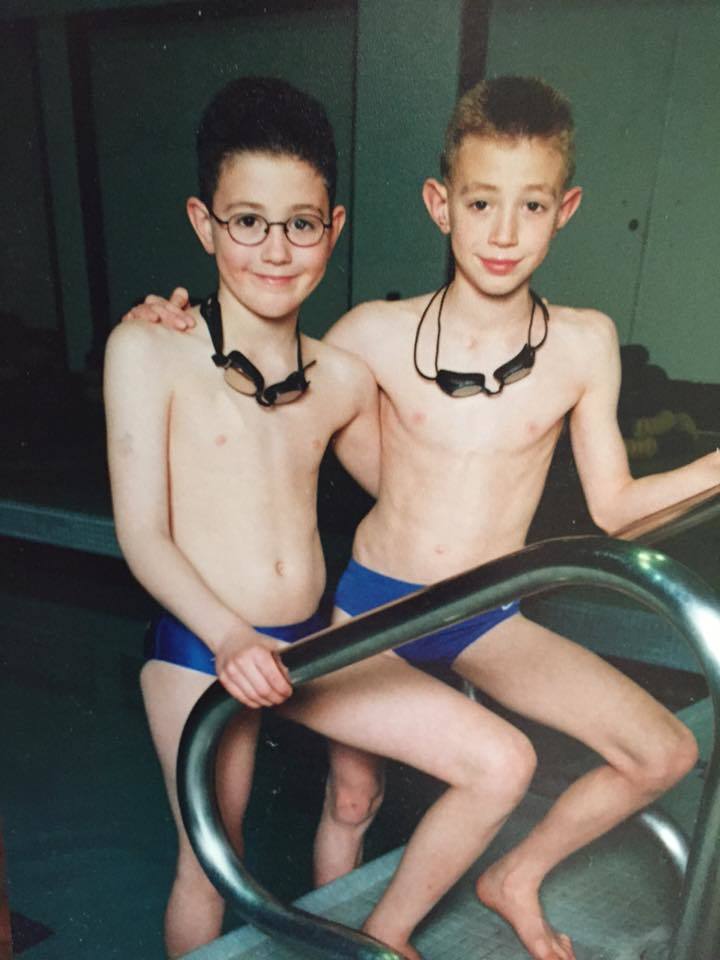 The local pool Jacob and I swam at was holding a swim meet on the morning of his preliminary swim at the Rio Olympics. The meet was put on hold as swimmers and coaches cheered him on. Every Olympian started out like Jacob, just a kid with a dream and the tenacity to go after it.
Thank you for reminding us that being an Olympian isn't achieved overnight. An Olympian starts as a small kid with a big dream. They break through barriers, overcome debilitating circumstances, and are always searching for their next challenge. They inspire future generations to come together, despite their differences, to compete with dignity and grace.
Thank you Team USA for showing why I dedicated nearly 18 years of my life to being a competitive swimmer. Thank you for showing the world why athletes in every sport make these sacrifices. Thank you for sharing your inspirational stories that make our hearts swell with pride and bring tears to our eyes. Thank you for representing my sport and country with amazing grace and integrity.
Article by Jordan Iverson of Exploregoplaces.com
Calling all HuffPost superfans!
Sign up for membership to become a founding member and help shape HuffPost's next chapter
BEFORE YOU GO
PHOTO GALLERY
Photos Show Olympics Fans Are The Best Fans