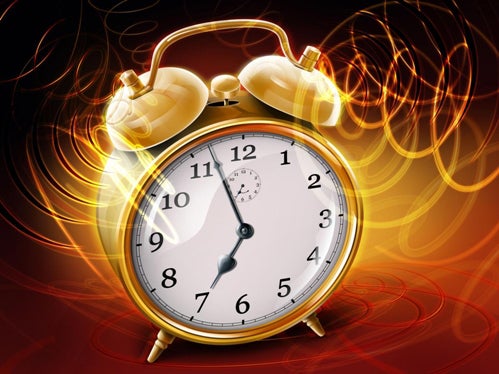 I did not vote for our president-elect. For me, the outcome of the 2016 election has been hard to swallow. But I want to thank Mr. Trump for the wake-up call.
Please understand, I respect the office of the presidency. I respect our democratic process. I know and cherish the story of how the United States came to be. I have re-enacted the Revolutionary War. I have taught children about the 13 colonies, branches of government, our constitution and The Bill of Rights. I have voted in elections for 2 decades. I am a proud American.
I am also a woman. I am a mother raising Jewish children. I am a survivor. And I am a friend to enough who are scared of being hurt in the name of our future president.
Yes, I know. Mr. Trump went on television and told supporters who are discriminating against minorities to "Stop it." I also heard him say during the interview he "was surprised to hear" about the incidents and believed they were "built up by the press." Minimizing attacks and blaming journalists only makes me question more and trust less.
As a New Yorker who's watched her fair share of reality television, I'm used to Mr. Trump's word dance. So I'm watching the actions. Right now, what I see are ideologues, alt-right white nationalists and alleged anti-Semites being appointed to positions of power.
While I won't pass judgement on the people in my life who are excited about his presidency, I refuse to shut my mouth or blindly accept that if I give Mr. Trump a chance everything will turn out fine for all Americans.
It's easier to snuggle up in my bubble, play it safe and hope for the best. To be honest, I feel uncomfortable even writing these words. But I've come to learn discomfort is not only good; sometimes it's necessary.
Going forward, I will use my voice. I will march for human rights. I will find time to help. I will do my part to preserve our democracy and uphold the values upon which our country was founded. Because as an American, I am free to do so.
Related
Popular in the Community