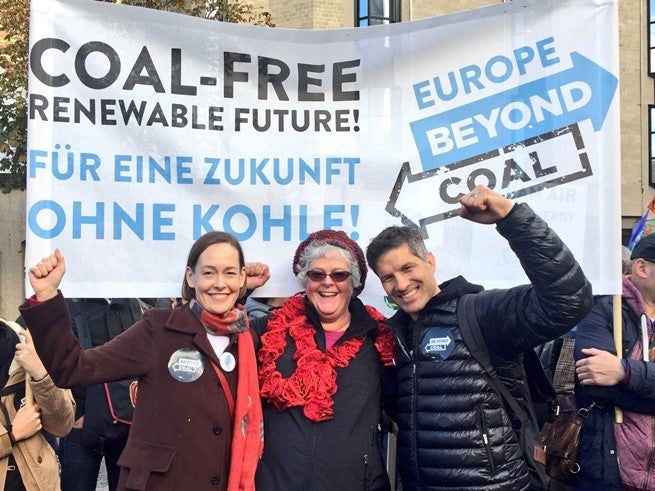 I've come back home from the United Nations climate talks (COP23) in Bonn, Germany, with so much to be thankful for - namely, for the inspiration from the many Beyond Coal activists I met from all over the world. Our movement has gone global, and seeing it with my own eyes was life-changing. We have roughly the same amount of coal power on the grid in the US and Europe, and by moving beyond coal to clean energy on both sides of the Atlantic, we actually have a fighting chance to turn the corner on climate change before it's too late. That's exactly what we intend to do.
From Germany to the US, from Chile to China, people of all ages and from all backgrounds are taking action in their own countries and communities to try to slow climate disruption by moving beyond coal. Here are some of the big moments from my time in Germany and at COP23, the first in a series of posts I'll be writing about this trans-Atlantic Beyond Coal movement.
As we go into a long holiday weekend, this leadership from around the world gives me so much to be thankful for. I am grateful for those who continue to work tirelessly to make our world a better place. Millions of us want clean air, clean water, clean energy, and climate action, and we're moving forward, no matter what Trump says or does.
Related