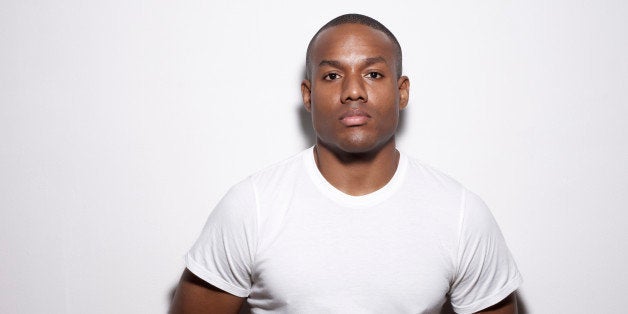 In the recent wake of the video release of the killing of Laquan McDonald--- a Thanksgiving Thankful Open Letter to Young Black Men:
This Thanksgiving as we gather with family and loved ones to give thanks for the blessings of life, health, perseverance and hope, I personally want to express my resolute thankfulness for your (young black men's) unwavering resilience in this environment that fumes evil, hatred, and lack of compassion for you; still you remain ever strong, ever alive, and ever fighting.
Yesterday, Tuesday November 24th, the arrest was announced of Jason Van Dyke for the killing of Laquan McDonald accompanied by yet another jaw dropping and heart wrenching video of a young African American male savagely slain.
In the continuing wake of such videos, news, and occurrences, it has become even more unfathomable for others to understand what it means to be a young black male in America.
When society beats down one particular group the way America is treating our young black men; mass incarceration, early academic behavioral labeling, scourge of drugs (or war on blacks), and now the daily plucking of our young brothers from this earth unwarranted, unprovoked, unimaginable, I am thankful beyond belief that YOU still stand. Heads held high, curly fros, retro Caesar cuts, and all.
It is profound what must pulse through your veins; pure hatred, forgiveness, faith, or possibly just a sole purpose of survival- only you know what keeps you moving. But my God, I am thankful that those veins still pulse; that those voices still shout, that those bodies still move, because everything, absolutely everything is trying desperately to tear you down. Why or how you still stand, and stand high is beyond me. Beyond my comprehension; but for that I am thankful.
I have been told twice (once by an astrological reader and again by a Tarot card reader) that I will have two sons, two beautiful black sons. But times like now, I don't want them. I don't want them to enter this world that hates them, that wants to kill them, that wants to strip every human dignity from them to rob them of youth, hopefulness, faith and opportunity. Who would want that?
I grow more and more terrified with every moment for my own 17 year old intelligent, charismatic, handsome black baby brother. The sentiment of Trevor Noah's skit in Lost In Translation is truly spot on-- there is no predictor or non-predictor of the killing of young black men--rich, poor, unarmed, armed, in a car, on foot, running away, running toward. It is all the same, it all has the same result, blood, blood smeared on the pavement. Why? How do we support our sons, our brothers, our friends? How do we ensure they come home when they venture out each day?
But what gives me faith is that resiliency of ages and ages deeply flow through their veins, that same resilience that will awaken young black men across this country today and tomorrow, that will enable them to continue to live, and want to live and to fight to live. This resiliency again is what I am thankful for.
Because yes black girls are magic (#blackgirlmagic), but black men are power, black men are the arch ways, the pillars. They are hated, defiled, degraded and still they stand.
This thanksgiving I am thankful for so many things in my life, and put forth a special prayer and shout out for my young black men. Call to mind Sister Maya Angelou's words: Still you rise.
And for that I am thankful.
A black woman thankful for young black men
Calling all HuffPost superfans!
Sign up for membership to become a founding member and help shape HuffPost's next chapter