I'm spending Thanksgiving differently this year. It's very quiet at our Vermont country inn, the first year in 28 years that we haven't served Thanksgiving dinner. Dad loved hosting the holiday. It was the perfect excuse for him to miss Thanksgiving with his in-laws at the Wasserstein Thanksgiving in Manhattan.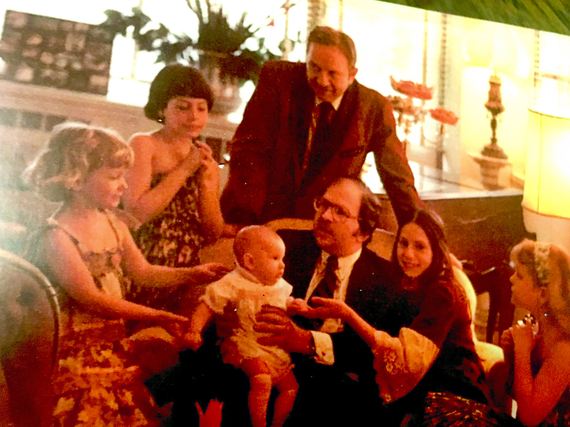 For as long as I can remember, Thanksgiving was about putting on our best velvet dresses and sitting around the table at my aunt Sandy's beautiful apartment. She was a business executive, one of the first women to break through the glass ceiling, and she loved to cook. Family Thanksgivings were glamorous, but far from stress free. My uncle, financier Bruce Wasserstein, interviewed my and my cousins and questioned us on our five-year plans from the time we were ten. Our aunt, playwright Wendy Wasserstein brought her friends as dates. Sometimes it was Andre Bishop, artistic director of Lincoln Center, playwright Christopher Durang, or New York Times drama critic, Frank Rich. Mom would encourage me and my sister to perform a song for them which was both mortifying and thrilling.
Our grandfather, Morris sat at the head of the table in his magenta velvet smoking jacket. Grandma Lola wore a colorfully embroidered muumuu from a trip to Mexico. They beamed to see the thriving family they created. Grandpa loved playing the stock market. He always said grandchildren were the best dividends.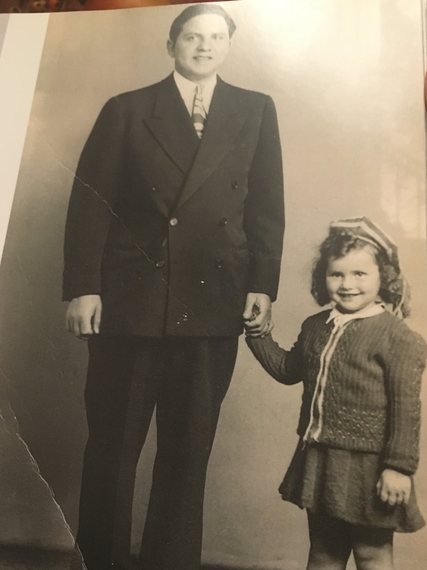 Today I sit at my mom's desk at the Wilburton Inn and it is silent. Our guests are out celebrating Thanksgivings with their families in the reunion homes on our estate. My cousins are with their in-laws. (We now do Wasserstein thanksgiving every other year.) My son is snorkeling with my ex-husband in Grand Cayman. Dad is home resting. Tonight we start a new tradition of Thanksgiving at my brother's farm. (Since he is vegetarian, I made sure to have my fill of turkey bacon at breakfast.)
The biggest difference this year is that my mom's family is gone. They have all been extinguished, like the dinosaurs. Every three years for the past 17 years, someone in her family has died. And now there are none.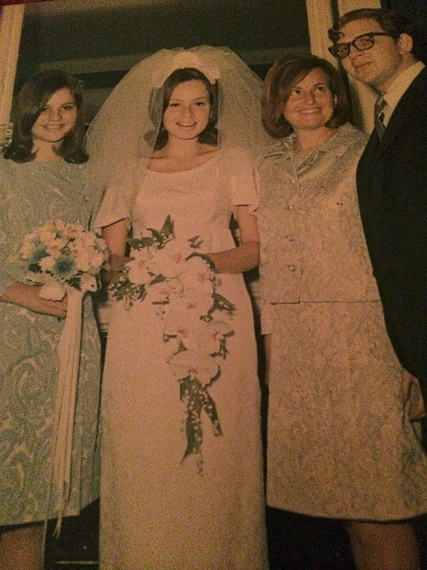 Aunt Sandy, the eldest, passed away at 60 after two brave fights with breast cancer. Grandpa succumbed to dementia in his mid 80s. Aunt Wendy caught the world and our family by surprise when she passed away from lymphoma at 56. She was suspiciously absent from Thanksgiving one year. Then came the shocking call that she was in a coma. Grandma visited her every day stroking her warm, soft hand, singing her favorite childhood Broadway songs. "Wake up, sweetheart." She coaxed. "It's me. It's Mommy."
I went with Grandma to her 86th birthday physical. The doctor declared she was in perfect health. But a week later when I found her, I knew she died of a broken heart.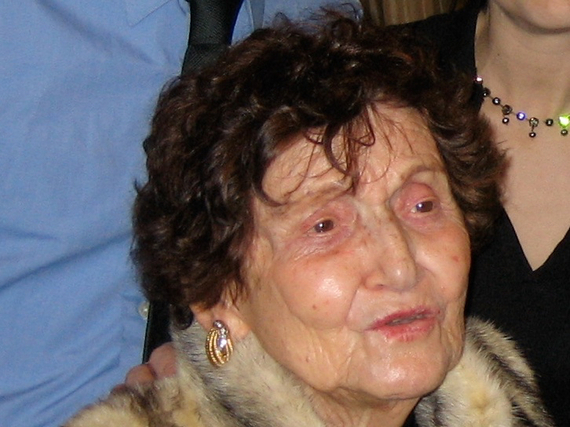 The only blessing is that she passed away before Uncle Bruce died at 61, suffering a heart attack in the back of his town car.
Mom by default became the Wasserstein family matriarch. She went to Thanksgiving, now held at Aunt Sandy's daughter's apartment, and made a point to connect with her sibling's children. Mom knew how Wendy would have loved to see her daughter Lucy Jane blossom into a gymnast and horse back rider, how delighted Sandy would have been to play with her four grandchildren, how proud Bruce would be to know his daughter was pregnant and his son was expecting twins.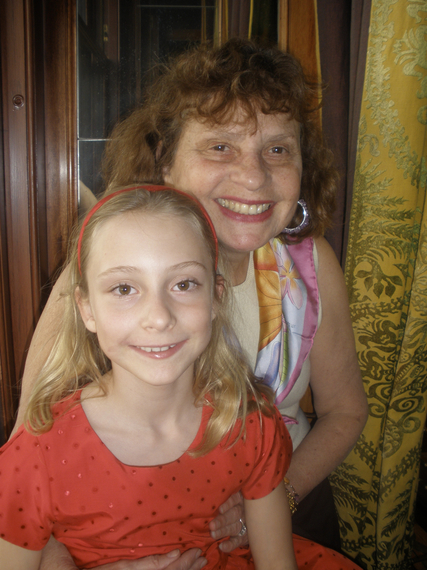 And then mom, who never smoked, was diagnosed with lung cancer. She passed away after a graceful fight only two months later at age 69.
There was one more Wasserstein sibling, Abner, whom grandma claimed was the most talented of them all. Tragically he became very sick when he was six and the fever destroyed much of his brain. Abner was institutionalized for the rest of his life. Like Wendy, Abner was a writer and like Bruce and Sandy and Grandma, he was a fighter. Abner wrote songs and poems and sent letters to the president rallying for better health care for the handicapped. And even with his life long health challenges, Abner outlived all his siblings and died in his mid 70s.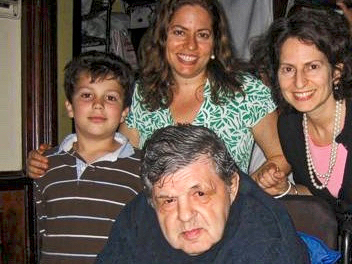 I ask myself over and over why did my mom and her siblings die so young? Mom wasn't a power player, but her siblings were. Could they have died so young because they burned so bright?
A guest who came to the inn a few months ago astounded me with his numerology insights. Without giving him any information other than my mom and her siblings birthdates, he gave complete character descriptions of each of them. He remarked that all four siblings didn't like to talk about their feelings - which was true! He suggested that breast cancer, lymphoma, heart attack and lung cancer all center around the heart. Could mom and her siblings have died from stress because they held their feelings in?
This Thanksgiving, as I sit in the quiet of the ticking grandfather clock, I think about those Wasserstein holidays. Aunt Sandy hosted Thanksgiving just five weeks before she died. After all the guests departed, Sandy, Wendy and mom played Scrabble. It was a scene right out of The Sisters Rosensweig, which Wendy wrote in Sandy's memory. In the script Sarah (Sandy) says something like, "If we can have one good moment like this it would all be worthwhile." And they had it that evening. And I remember it tonight.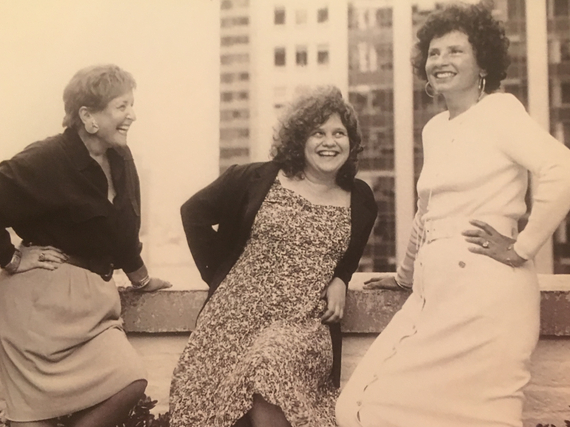 This Thanksgiving I am thankful to my grandparents who came to New York as immigrant children with nothing. They lived the American Dream. I am reminded of them every time I turn the key in my Soho apartment that Grandpa bought in the 1960s as storage for his ribbon factory.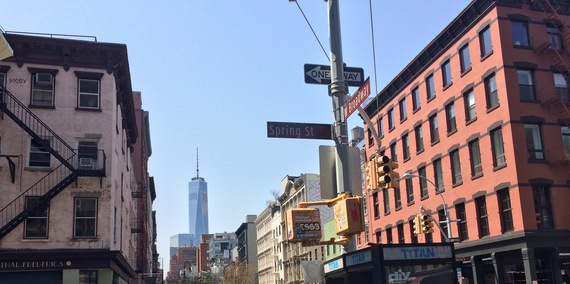 I am thankful to my aunts and uncles for encouraging, including, and valuing us as children. I am thankful for them as role models in diverse careers and diverse life styles. I am thankful to my son who I love so much, even though he is far away. I am thankful that my father and siblings and I are housemates in a beautiful new home. I am thankful that like my mother, I too am one of four siblings. I am thankful to work besides my father and siblings to carry on our mother's passion for hospitality and the Wilburton Inn. I know that who I am today and what I can create tomorrow is thanks to the love and opportunities they gave me.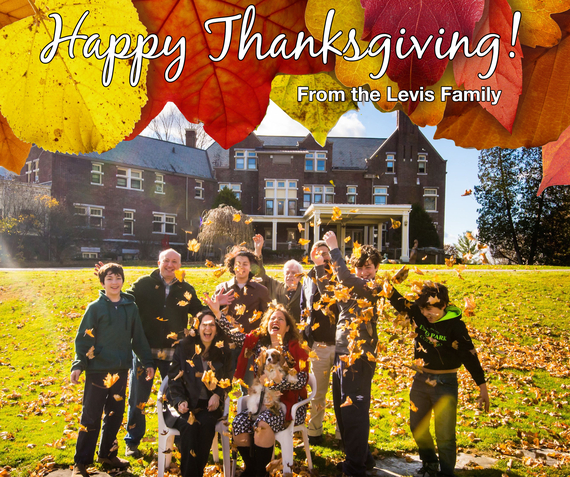 And I am thankful for the little dog sitting next to me who shares the silence and the memories.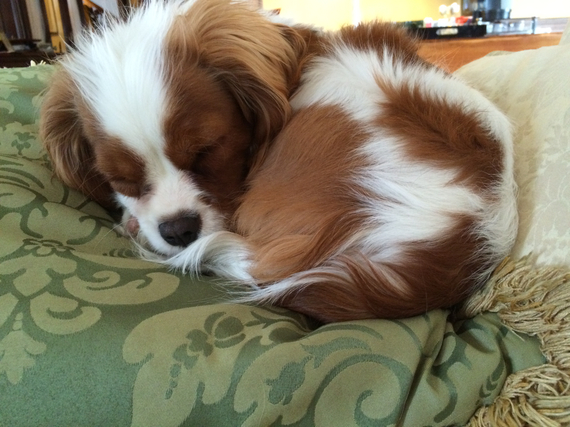 Calling all HuffPost superfans!
Sign up for membership to become a founding member and help shape HuffPost's next chapter