Teachers have the power to change their students' lives. Think about it: whether it was helping you master a difficult topic, learn something about yourself or the world around you, or simply encouraging you to believe in your ability to succeed, you probably had at least one teacher who changed your life for the better; I know I did. Teachers can make all the difference.
That's why it's so concerning that one in three first-year teachers reports feeling unprepared for the job. They reach the classroom eager to connect with their students. But too often, because they didn't receive needed training and support, they're not being put in the best position to succeed.
At the Gates Foundation, we care deeply about fostering great teaching. Education is the bridge to opportunity, and teachers help us across. And with Teacher Appreciation Week coming up, this feels like a good time to look at ways we can support teachers with more than just our thanks and appreciation.
Nine out of 10 teachers say that "ensuring teachers graduate from preparation programs with the skills needed to be a truly effective teacher" should be one of our nation's most important priorities. And when it comes to preparing teachers to be ready on "day one," some teacher training programs are stepping up to the challenge.
Two years ago, we began investing in collaborative teacher preparation. One place that caught our attention – a Texas college of education and its partner districts – provides a great example of how a school-university partnership can ensure teachers are well-prepared the first day they step into their own classrooms.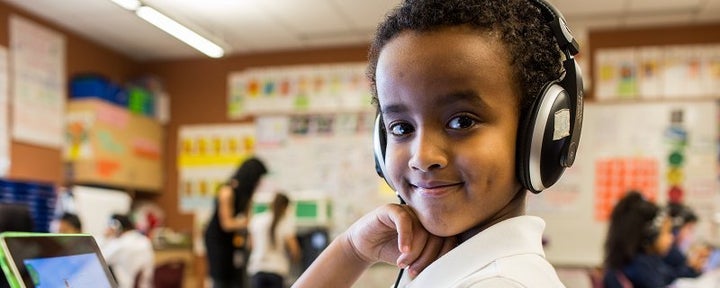 Lubbock, Texas is one of the fastest-growing cities in the U.S.—with a metropolitan-area population of 300,000 and rising. Despite its growth, the heart and pride of the city remains Texas Tech University, where the College of Education produces more than 550 teachers every year.
For nearly a century, the College has graduated teachers who have educated and inspired young people across the region. Yet until a few years ago, the College of Education used a pretty standard approach.
Candidates studied theory-based coursework and completed a six- to 12-week residency to satisfy state requirements. These residencies took place wherever mentors could be found—with little attention to mentors' skills or capacity. What's more, because the teacher preparation program operated independently of local school districts, teachers weren't being trained to meet the needs of the districts they would soon be joining.
As the populations of Lubbock and Texas skyrocketed in recent years, so did the demand for teachers, which presented new challenges. In response to the stark teacher shortage, state rules were changed to allow prospective teachers with no classroom experience or teacher training to enter classrooms.
In 2015, more than 15,000 late-hire teachers—with little or no experience—were hurried into the workforce and some received minimal support to develop as teachers. Virtually all of them landed in the highest-need schools with high percentages of at-risk students and students from low-income backgrounds. These teachers did not have the tools or training to succeed.
As a result, the learning environment for elementary school students faltered, and there was widespread dissatisfaction and concern among principals statewide regarding teacher quality and effectiveness.
A vision to better support future teachers
It was during this challenging time that Texas Tech University (TTU) made a decision to transform its teacher training program. The vision for the College, under the leadership of new dean Dr. Scott Ridley, was to put both teachers and their students in positions to succeed—and he made district and community partnerships a core component of how to get there. Importantly, these partnerships had clear expectations, and an emphasis on using data to better prepare teachers.
TTU's College of Education replaced the traditional student-teacher supervisor roles with highly-specialized site coordinators. These site coordinators are assigned to a specific district and get to know the schools, the principals and the governance structure. With this knowledge and context, the coordinators can help strengthen the relationship between the College of Education and the district, and to prepare and mentor teacher candidates for the environments they'll be working in.
Realizing the importance of giving candidates time to improve through practice, the college lengthened residencies from a few weeks to a full year. Teacher candidates meet with their mentors before the school year begins, are embedded as co-teachers. While they aren't paid, they are viewed as permanent staff who have full access to resources and increasing levels of responsibility, learn about intervention strategies, and analyze student data.
To ensure the college was delivering on its promise to prepare high-quality teachers, the college began systematically measuring teacher candidate performance and tracking of student outcomes more broadly. The college institutes "data days" where college faculty and K-12 partners come together to analyze data and discuss candidates' performance.
And, in response to the region's growing diversity, the college built the "TechTeach 2+1 program." This community college transfer partnership program recruits members of the local community with associates' degrees to become teachers – making it more likely that students will be taught by teachers who understand their local context and experience.
So far, the results of the College of Education's innovative partnership have been very promising. At district schools, test scores are trending up, and tardiness and suspension rates are down.
Ervin Elementary School, for example, saw a 28 percent increase in 4th grade reading scores and a 14 percent increase in 4th grade writing scores over the last three years. At the same time, referrals dropped 56 percent and in-school suspensions fell by 99 percent. Similarly, at Estacado High School, student tardiness declined by 82 percent over the last two years.
Doyle Vogler, assistant superintendent of Lubbock Independent School District, sums it up: "Bottom line: Our kids are benefiting from this partnership, and will continue to do so in 10 or 20 years and beyond."
Not only are student outcomes of TTU graduates better, but the program is working for the adults as well. TTU's annual survey of school partners shows that principals find the candidates very well prepared, candidates themselves report being ready for "day one," and teachers indicate a willingness to serve as mentors over and over again – making this a win-win for principals, teachers, and students.
In 2015, with support from the Bill & Melinda Gates Foundation, Texas Tech launched the US PREP (University-School Partnerships for the Renewal of Educator Preparation) National Center. Through US Prep, Texas Tech is sharing their partner focused, data-driven approach to preparing teacher prep with six other colleges of education. In the near future, the Center hopes to grow their network by adding more institutions who share their commitment to program quality.
The College of Education at Texas Tech University serves as a unique model of what is possible when teacher preparation programs and school districts form strong and authentic partnerships, and keep a laser focus on teacher and student success.
As we thank teachers during Teacher Appreciation Week, let's remember to support them, too. That starts with ensuring they receive the preparation they need so that their confidence on "day one" matches their remarkable passion for helping students learn.
Popular in the Community