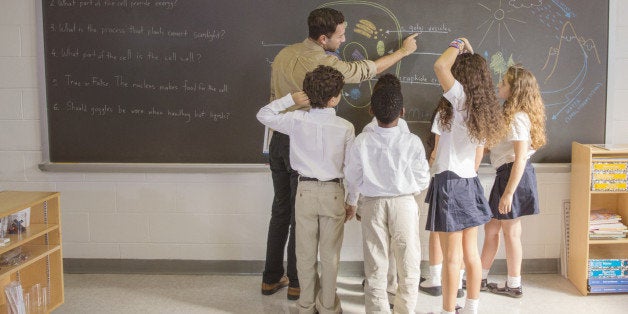 There are about 3.3 million full-time public school teachers in the U.S. And while the percentage of kids graduating from high school is the highest its been in 40 years, the lessons kids learn from their teachers aren't coming from just text books.
Add your own in the comments!
1. They teach self-confidence.
"My daughter has gone from being shy and lacking self-confidence to being brave enough to teach a math class to her peers. She is shining and thriving and is excited about school every morning." -- Christine Sulek-Popov
2. They've got it covered.
"I know that my children are well looked after at school and I don't have to worry because you will let me know if there is a problem." -- Erin Marsee Irby
3. They make kids feel special.
4. They know every child is different.
"You don't compare his skill set to the other [kids in his class]. He is an individual and he's treated as such." -- Athena Albin
5. Their commitment is unparalleled.
"My kids' teachers are amazing. All 3 of them. They've brought my son out of his shell, they're teaching my daughter how to be a leader, and they spend countless hours outside of the school time working on homework, fundraising, organizing class outings, and continuing to upgrade their skills all so they can be even better teachers than they already are." -- Jane Brewer
6. They have parents' backs.
"My daughter had so many opportunities to see how valuable helping her peers can be, and you're helping reinforce my lessons to her that there is joy in service." -- Debbie Vigh
"My son is accepted for who he is. And you make the playing field even for everyone!" -- Gayle Stroud
8. They're always raising the bar.
"My daughter has grown in ways I never could have imagined. I've seen her flourish in areas I struggle in." -- Shaunna Glaspey
"My son loves going to school everyday. You make him feel safe, loved, and included. It may be hard for you to see (since he is so shy) but he loves spending his day in your care." -- Jennifer O'Donnell Snell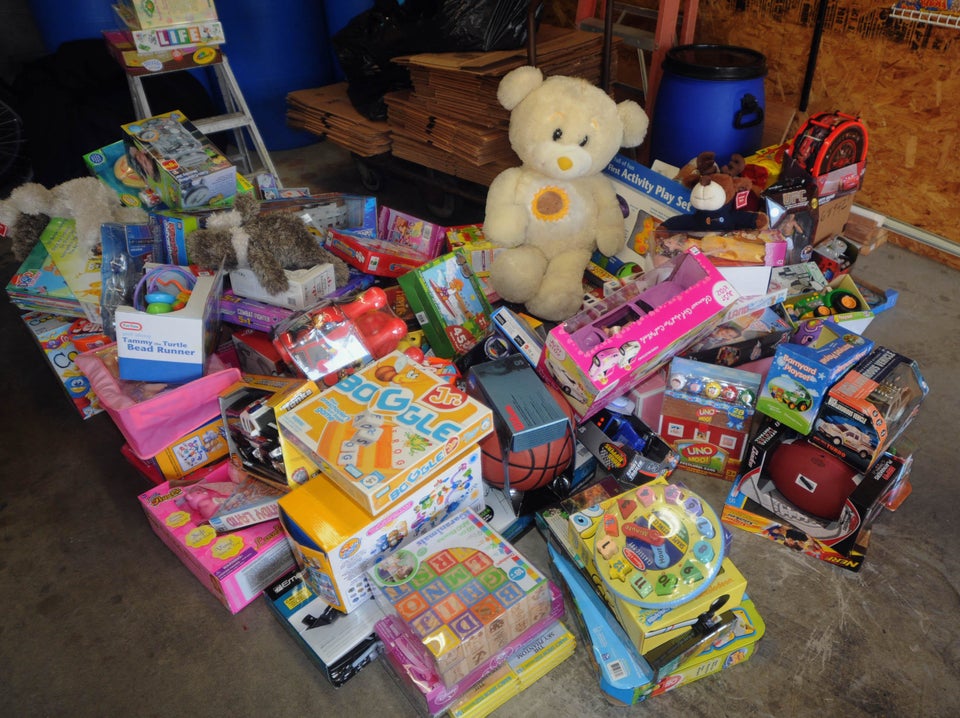 Ways To Teach Kids The Joy Of Giving