The following list is my third annual edition of Thanking The Shit Out Of Stuff on the Huffington Post... so stuff -- prepare to have three times the shit thanked out of you. (2005 here, 2006 here.)
Ken Burns
This year, Ken Burns reminded us what America can be, for better or worse, in an era before consumerism and preemptive Bush Doctrines. He reminded us that America is only supposed to go to war when everyone is prepared to make the sacrifices necessary to succeed. Thank you, Ken Burns, for The War and especially for preserving the memories of the Americans who experienced it. You and your production team, sir, are an invaluable asset to your nation and to history.
Mad Men & The Riches
The two best new shows on television. And they aren't on HBO. Mad Men is quite possibly the most honest, brutal and accurate portrayal of 1960's Americana ever committed to film. And The Riches is the most perfect and inventive hour since Deadwood, and the best ensemble cast since The West Wing. I thought commercial dramas were receding in favor of reality shows and CSI spinoffs, but Mad Men and The Riches proved me so very wrong. And an honorable mention to Dexter on Showtime.
The Pervez Musharraf Haircut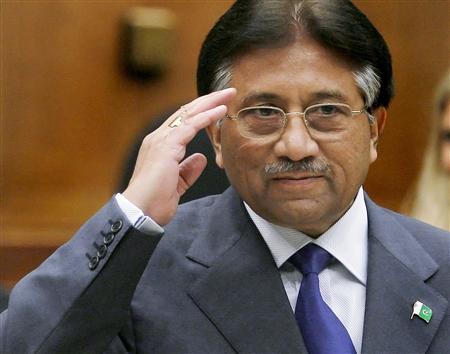 What do Senator Jim Webb, Little People Big World's Matt Roloff, Dirk Diggler from Boogie Nights, and Han Solo have in common? Why, the Pervez haircut, of course. Also known as the Thick N' Swirly, the Forehead Nards, and the Wooly Alfalfa, the Pervez is rapidly gaining popularity worldwide -- thankfully overtaking Ahmadinejad's revival of The Alan Alda. And, thanks to the Pervez Haircut, I don't feel so embarrassed by my 1985 ninth grade yearbook photo anymore.
This
Step aside,
Plan 9 From Outer Space
, a new definition of "hilariously awful" has arrived.
Rush's Snakes & Arrows
The music industry is on life support. But Rush continues to record original, thought-provoking music without the help of radio, Rolling Stone magazine or the mainstream music press (say nothing of the exclusionary R&R Hall of Fame). Their new album, "Snakes & Arrows," guided by Foo Fighters producer Nick Raskulinecz, is energetic, heavy, poignant and inspired. I've listened to the lead track, "Far Cry," maybe a thousand times this year and I'm still not sick of it.
Traveling Wilburys Finally Available on iTunes
At long damn last. Thank you iTunes and thank you Wilburys.
The Flaming Lips' "U.F.O.s At The Zoo" Concert Film
Thank you, Flaming Lips, for preserving on DVD the greatest rock show I've ever seen. And to Steven Drozd: "you're welcome!"
Tour de France Cyclist Fabian Cancellara
While the 2007 Tour de France was plagued by doping scandals,
Stage 3 victory while wearing the yellow jersey was absolutely one of the high points of the event and brought honor and genuine excitement to an otherwise fractured Tour.
Eggs
Year in and year out, I love eggs. Thanks, eggs. 2007! Bam!
David Chase
With The Sopranos finale as precedent, whenever I or any of my writer colleagues are stuck for an ending, we're now empowered to just stop the thing in mid-sentence somewhere near the end and just walk away. If someone calls us on it, we can point to David Chase's "artistic" example. No need for conclusions or endings anymore, suckers. Screw endings. Thanks, Mr. Chase, for saving us a shitload of work.
Huffington Post Founding Editor Roy Sekoff
Roy is the tireless editor and unsung hero of the Huffington Post and he's the reason why I have a voice on this historically important website. I am honored and grateful for his encouragement and support, even though I don't always deserve it. Thank you, Roy.
You
Thank you for reading my blog this year. You're awesome. Strength and honor!
My Family And Friends
Thank you and I love you. A special word to my brother, Jim: I've never really thanked you for being such a great friend. I'm so proud of you and even though I'm your older brother, I still look up to you. Cheers!
Popular in the Community