Thank you, David and Jason. Thanks to you, the injustice and inequality that binational same-sex couples face as a result of the Defense of Marriage Act (DOMA) has finally come to light. The DOMA Project's video about their story, "Missing Husband," has gone viral, and people are starting to finally listen.
I have written previously about why we need immigration reform, as I am also in a binational same-sex couple. I am British, and my wife is American. We met in London in 2008 and embarked on a long-distance relationship between the UK and Hawaii. You may think that's pretty crazy of us, but we had finally found our soul mates, and the matter of nearly 10,000 miles between us wasn't going to stop us. At the beginning, we were naïve as to how it would ultimately work out. We weren't truly aware of the lack of rights that America offers same-sex couples. We were finishing our bachelor's and master's degrees, respectively, and thought that after we had graduated, we could live happily ever after together. As illustrated by Jason and David's story, it is not as easy as that. Neither were the never-ending goodbyes at the airport. Unfortunately, we know the heartache all too well. Over the years we have had numerous goodbyes at London Heathrow, Honolulu, and South and North Carolina airports -- having to kiss goodbye at least 16 times. They never got easier, only worse. We were sad to learn at the end of the video that Jason's visa to the U.S. has been denied. We also experienced the horrid reality of a visa denial to the UK in 2011.
Last year we finally got Whitney's visa to join me in the UK. After getting engaged in Hawaii in 2011, we had our civil partnership ceremony in the UK in 2012. Luckily, we are afforded the right to live together in the UK. We are the lucky ones who get to say that long-distance relationships can work. This does come at a price, not only the cost of enduring and conquering long distance, but Whitney had to make the choice to leave her country, friends, family and culture behind in the name of love. A choice has to be made between country and love. For us, true love prevails. This is not to say it has been an easy journey for us, and saying goodbye to long distance hasn't ultimately given us never-ending happiness. Naturally, Whitney experiences great homesickness for her family, and for her country. It frustrates us that we do not have the option for me to join her in America as her wife. People often ask us, "Why on Earth did she move to the UK?" or, "Why aren't you living in America?!" They're floored when they find out that the reason is that I legally cannot move there. It frustrates and saddens her that despite being her wife, we have no rights to make a life for ourselves in America. So we thank you, UK, for providing us the opportunity to live together as wife and wife. We recently returned to America to visit her family and friends, and for the first time we got to travel there together and back without any heart-wrenching airport separations. However, this has now put her in a long-distance relationship with her mother, whom she is very close with. Being in a binational, and long-distance, relationship is never going to be easy. But we should be afforded the same rights as any straight binational couple, to be recognized as wife and wife, or husband and husband, in David and Jason's case. It's not fair that we only have the maximum of 90 days that we could ever spend together in America. We all deserve a lifetime.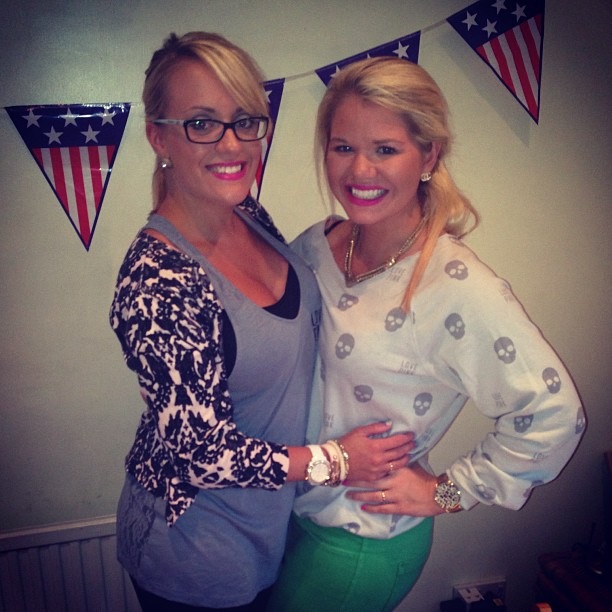 Calling all HuffPost superfans!
Sign up for membership to become a founding member and help shape HuffPost's next chapter