Yes, the giant IKEA is opening a restaurant of the pop-up kind, but rest assure that real food will be serve, and you won't even have to put it together yourself!
Not merely just happy with the famous Swedish meatballs and dill salmon served in every IKEA megastore, the company wants to offer potential chefs their own culinary experience and help them by giving them a real restaurant to operate, even if only for a few evenings.
From June 7 to 25, IKEA Paris invites want-to-be chefs to be stars of their own cuisine. With a full kitchen staff, plus wait help, the lucky chosen ones will be able to create his/her own menu.
The planned dinner's only requirements is that the menu includes at least one ingredient among the ones sold at the stores' food section. For at least three weeks, Parisians won't have to trek to far-away suburb where the blue and yellow store is located.
The menu will feed 30 customers at each sitting, at the mellow prix-fixe of 10 Euros. The money raised will be entirely donated to the charity Secours populaire français.

To enter the competition, a dossier must be submitted before May 25. To participate, enter the IKEA site here.
Culinary experts, IKEA officers and online voters will select five chefs for each of the three weeks of the adventure. The competition is not open to professional chefs or kitchen cooks.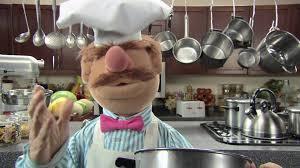 At the end of the three weeks experiment, one chef will win an internship at famed master Alain Ducasse kitchen, plus an IKEA gift card of 500 Euros - to immediately spend buying furniture (or not.)
We can trust that the ephemeral Krogen restaurant will feature - guess what? Swedish contemporary furniture and décor. A few food items from the store will be on sale at the eatery as well. Reservations for dinner will open May 30.
The restaurant Krogen will open at 75 rue de Turbigo, Paris 75003. Dinner will be served each night at 8 p.m. More info at krogen.fr.