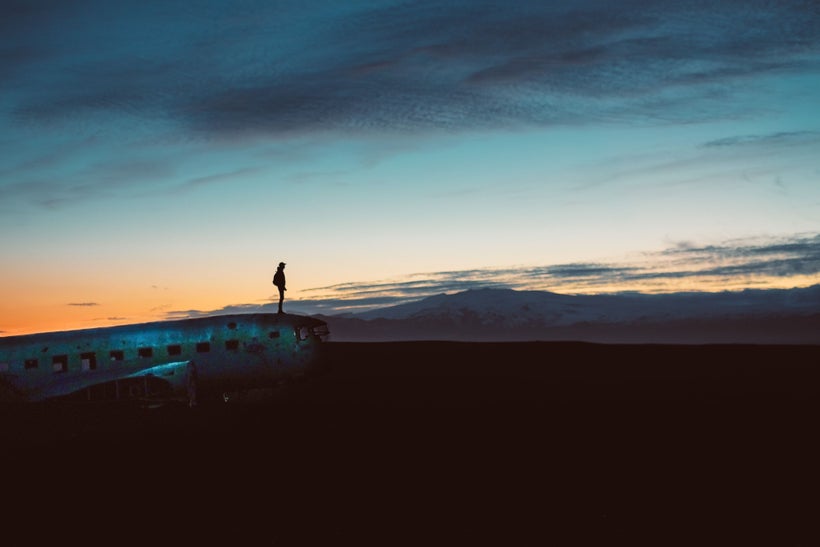 So that's why I was there, being reassured by some of the best and most knowledgeable doctors in the world. But my mind was somewhere else. 
I was keenly aware of the sadness, fear and grief I saw in the faces of some patients and families around me. Despite a tinge of fear myself, my mantra was that I was fine and just there to learn more about the process. However for many of the other patients and their loved ones it was clear that many would be struggling at best to make it through Thanksgiving.
My mother died 22 years ago around Thanksgiving.
Though it seems like a long time ago, it is, of course, a deeply embedded, fresh memory. I recall surviving the turmoil with strategies of denial. We turned the Thanksgiving table into a buffet and had everyone eat on their laps. In that way, we could just pretend that Mom stepped out of the room. At the time it seemed the best way to address what would have been a vacant space at the table.
As I navigate the halls of Memorial Sloan Kettering, I think about all the cancer we see in the world that is preventable. Over half of all cancers! They can be caused by lifestyles that include smoking, lack of exercise or obesity, indoor tanning; or by environmental exposure to carcinogenic chemicals and materials; or even by viruses associated like HPV or hepatitis B and C.
We know what's possible; it doesn't have to be this way. With the right education, policy framework and action, so much of this can be prevented. 
Today in the cancer world we often hear about hope. We hear about how cancer research is just so close to the cure – the next fix. It is not unusual to hear narratives at any number research settings in the United States that seemingly have lyrical sounding sentiments of hope, that any day, any moment and with only a little more funding, or study, or building, or miracle procedure, we will be there (wherever "there" is). Of course, a "cure" comes after the grueling experience that comes with a cancer diagnosis.  It's easy to see the parallels to cancer research, sports teams and the walkathons that raise the big money for the next wave of hope. We all want to be on that team-we all want to win.
I certainly have wanted the cure for so many I had known and loved. However, what I really wish for even more is that they would never have known the suffering that cancer brought. 
For over 100 years doctors and researchers have been focused on the hope healing the sick, not on preventing illness. And let's be honest, when it comes to cancer we do not see a lot of home runs, certainly not among my family or friends. Some patients thankfully skate through, despite sometimes breathtaking suffering. I am grateful for those lives saved, just as I am grateful for the lives saved with cancer prevention. We can't help everyone, but together we can help many. 
I am especially grateful to the heroic physicians, nurses and public health professionals who care for cancer patients and their families.
This Thanksgiving we will be expected to reflect and show gratitude. I know I will, but I also know that gratitude is not enough. We live in an age when we must do what is right, take action, do more than provide lip service.
Often people don't understand that we as individuals – every one of us – have a role in protecting both human health and the environment.
In my role as founder of Less Cancer, my job is to engage and often collaborate with unlikely partnerships. We have new battles with the current attitudes of the EPA and HHS and must be smarter in our struggle. 
Personally, for my situation, I am especially grateful for the research, we must not stop. But that said, let's be real, stay focused, work harder, work smarter to protect and uphold the education and policies that will lead to the action that will protect human health , and the suffering and loss by the wicked diagnosis of cancer. We can do better and once and for all end suffering related to cancer. Let's be thankful, but also be determined to stay engaged, for your selves, your families and the country as a whole.
Calling all HuffPost superfans!
Sign up for membership to become a founding member and help shape HuffPost's next chapter
This post was published on the now-closed HuffPost Contributor platform. Contributors control their own work and posted freely to our site. If you need to flag this entry as abusive,
send us an email
.