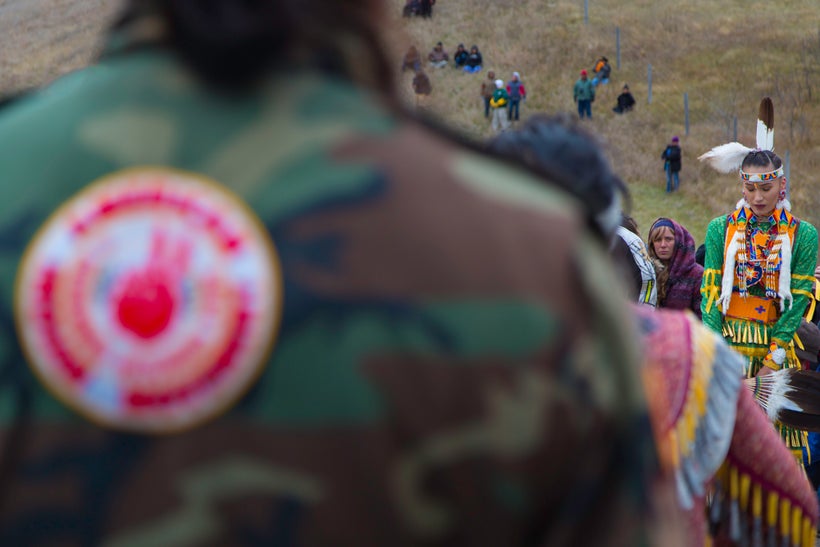 I have been a Native American all my life, and this time of year I'm asked the same tiresome question, "If you could go back in time, would you still help the Pilgrims?"
My young, radical and hostile "Indian" self would have spoken his mind and screamed, "NO!" Especially, after these painful months of witnessing the brutality and inhumane acts by the militarized police and National Guard troops against the thousands of Native American people who are standing in solidarity to protect the water in Standing Rock, North Dakota. With the fresh memories of last Sunday night, where the water protectors endured water cannon blasts in sub-zero temperatures, LRAD sound cannons, rubber bullets, pepper spray, mace, Tear gas and concussion grenades, I felt sadness, anger, confusion, and shock. I couldn't believe this was happening in 2016.
But, over the years I have learned violence isn't the answer. I hold dear to my heart the wise words of Chief Arvol Looking Horse, Keeper of the Sacred C'aunupa Bundle of the Lakota/Dakota Nation, say at a sacred ceremonial Jingle dance on October 29, "The police and National Guard are not the enemy. We are not fighting them. We are here solely to protect the water, so our future children can have clean water."
Later that same evening at the Oceti Sakowin camp he said, "Those of you here in camp that want to be violent, be mean, or be an agitator, please leave now! We can't have discord, hate or ill feelings here. This is a peaceful camp. This negativity makes our prayers weak. It's been told by our ancestors that only through prayer are we going to survive." Even after the devastation and destruction of the Treaty/Sacred Ground camp on October 27, he stood strong by his ancestors' counsel and allowed his heart to heal from these hateful acts.
So as I sit here prepping my turkey for the oven, I ponder this question with greater dismay, "Would I still help the Pilgrims?" Yes, I would.
No matter what people think, we, "Indians," were smart, kind and generous before the first Thanksgiving in the fall of 1621. We were far from being "savages." Our ancestors cultivated and lived off the land; they had loving families and children, their own ways and beliefs, and were peaceful.
If I was at the first Thanksgiving, As our ancestors, I would have looked past the Pilgrims' skin color, culture, and religion because I could not sit by, munching on my turkey leg, and watch hundreds of people starve to death. Our ancestors showed mercy and compassion, and saved people's lives.
It would be beautiful if even for one day we could all set aside our differences and learn from our ancestors and act with the same love and compassion as they did on that first Thanksgiving Day so that history wouldn't repeat the same violent atrocities between mankind.
Isn't this the legacy we want for our future? Thanksgiving should be about family and love. It should be a time to celebrate our ancestors by feasting, telling stories, and laughing. So, let's all pass the turkey and be thankful for life.
We are all brothers and sisters who live on the same Earth, who need the same water, and have made many sacrifices for all of us to be here today.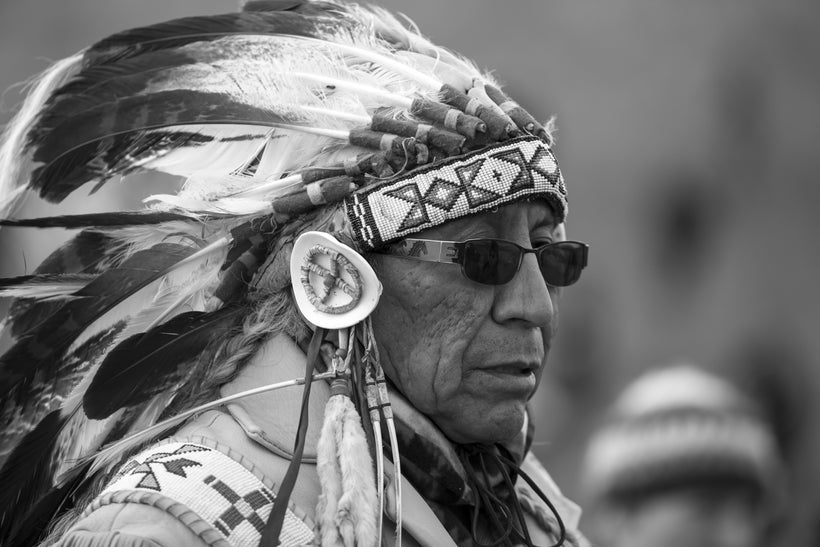 Calling all HuffPost superfans!
Sign up for membership to become a founding member and help shape HuffPost's next chapter
This post was published on the now-closed HuffPost Contributor platform. Contributors control their own work and posted freely to our site. If you need to flag this entry as abusive,
send us an email
.