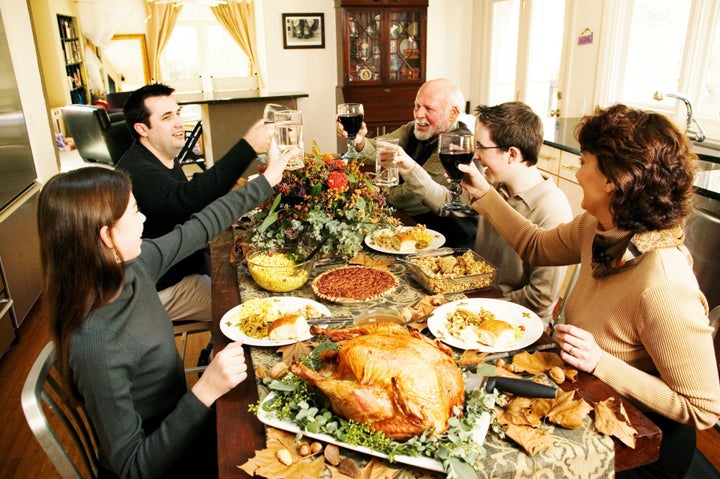 After my divorce, when my ex-husband and his new wife were expecting their first child together, my mother casually suggested one day, during one of her yearly Christmas visits to New York: "maybe you could be a big, extended family? And you could even spend the holidays together?"
Wait! What? Did she actually say that? Easy for her to say, I thought. The man who was my "father" had disappeared way before I was born, and my mother never gotten married afterward or even lived with a man, thus had never divorced one. She met with her lovers or boyfriends discreetly, on the side. We lived in my grandparents' house and they fought constantly. So let her nurture those sick fantasies if she wished, but not for me!
All divorces--especially when you have been together a long time and you have children--are painful, each in its own exquisitely tormenting way. In our case, there was another woman, who eventually became the mother of my ex-husband's children, and thus my daughters' "step-mother," in divorce parlance, although it's an expression none of us ever used. So I wasn't envisioning sitting down at a holiday dinner with them--there was just too much baggage.
Who knew that, in my haste to turn the page after all was said and done, there remained in my heart some deep unconscious desire to keep a family connection with my ex-husband beyond weekly phone calls to handle our daughters' emotional lives, schedules and finances? Who knew that when the olive branch would be offered to me, I would take it so gratefully?
So when my ex-husband invited me to the dinner party celebrating the publication of his latest novel, four years ago, I was stunned to find myself teary-eyed. There we were, publicly in the same room for the first time since the divorce. It was a restaurant in Tribeca, and there were about twenty or thirty people; a few of them were old friends whom I had seen on my own, separately. Once they got over their surprise, I thought I heard a quiet sigh of relief like one might during a family reunion after a long feud has ended.
A year later, my ex-husband and his wife invited me for Thanksgiving, to join our daughters who always spent the holidays with them. Once again, I shed a tear. And immediately after that, I got to work: I was going to make a tarte tatin--one of my old culinary specialties, which I hadn't attempted for years. Divorce radically brings the home cuisine level down a few notches. Goodbye, lamb roast with little onions and chanterelles! Hello, pasta and steamed broccoli!
Anyway, I overcooked the apples with the sugar, and when they whole thing came out of the oven, it was impossible to separate the caramelized apples from the burnt-to-a-crisp crust! I could only imagine my 16 year old daughter's discomfiture at me bringing a failed pie at her dad's home! I should add that her dad's new wife is a fantastic cook. Shame, shame, shame! I rushed out to buy another batch of apples and started again from scratch. And I arrived carrying both pies in my arms. The family's honor was saved: they were both good, even the semi-burnt one, although they had stiff competition with a half-dozen pies brought by the other guests. But in the end, it wasn't the pie that mattered, it was that we had cooked and eaten together and that our shared Thanksgiving had created a new family dynamic.
Maybe my mother--in her fantasy--was right about extended families. My first boyfriend, back in Paris, even found himself spending Christmas last year with the two sons of his ex-wife and their father (minus their ex-wife, who was with her new boyfriend. I know, it's too complicated for me too). All kinds of things happen, down the road, when there are children involved and you want them to feel loved. Things that you wouldn't have imagined in your worst nightmares. And if you take that road, well, you too might find yourself clicking champagne glasses with the one who was, originally, the dreaded "other woman," and smiling sincerely as your children run around with hers. I only wish my mother were still around to share an extended Thanksgiving dinner with us.