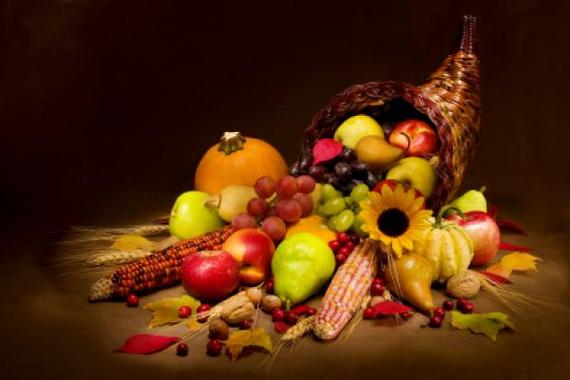 Over the river and through the woods to grandmother's house we go.
Every now and then I am reminded of the power of rituals. Take Thanksgiving, for example.
Each November my family makes our annual pilgrimage to my wife's hometown, Schuylkill Haven, Pennsylvania.
I know what to expect, and I actually enjoy it far more than I ever left on.
About 12:30pm her brother and his family arrive. Our children are teenagers now, and they make all kinds of teenage noises and teenage jokes and teenage protests.
My wife helps her father add another leaf to the oak table. There's always room for more.
My sister-in-law, apple pie in hand, bounces into the kitchen with boundless energy.
And my mother-in-law? She is awake well before dawn transforming flour and yeast and water into fresh rolls.
At 1:00pm, we sit down, and before us is a veritable feast. If you enjoy Pennsylvania Dutch cuisine, this is the place for you. The table is filled with oyster stuffing and potato filling, dried corn and sweetened carrots, turkey and ham, cranberry relish and pepper cabbage.
A short prayer is offered, and then, as he has done so many, many times before, my father-in-law raises his glass of wine and says, "It's good to be here today. Here's to another good year, and hopefully we will all be back together next November."
Thanksgiving often serves as nothing more than a speed bump on our dash towards Christmas. It is Black Friday Eve.
But somehow this year is different. Maybe it's the graying and thinning mop on my head. Maybe it's the daunting reality of terrorism. Maybe it's the plight of hundreds of thousands of refugees.
For whatever reason, I keep hearing my father-in-law's annual words, and I wonder how many more Thanksgivings we will share with one another. I feel surprisingly vulnerable.
Rituals have a way of doing this, of course. They are not mindless routines. Rituals frame our lives. They give us sturdy emotional and spiritual structure so we can come face to face with those tender parts of ourselves that yearn to be touched, comforted, and sometimes, simply acknowledged.
That's why we cry at weddings. That's why we swallow that lump in our throat when see the American flag flying at half-staff. That's why graduations can be bittersweet. We rejoice in our accomplishments even as we say goodbye to treasured friends.
Rituals provide just enough security for us to claim our muted hopes and stifled fears, our deep joys and heavy sorrows.
On my desk I keep a picture of my son and me. When he was four years old, he woke up Thanksgiving morning and said, "I want to go turkey hunting." It was bitterly cold outside. Pa tied a net to a long stick, and the two of us explored a nearby cemetery. We saw a groundhog hole, but no turkey.
That picture shows the two of us, net in hand, storming up a hill to catch some unsuspecting fowl.
Someone recently asked, "Patrick, what are you thankful for this year?"
I replied, "My son. I love the time I spend with him." Those words are absolutely true.
Unfortunately, I have had a tendency to let my work supplant time with my family. Sermons and meetings, this crisis and that crisis have consumed far too many of my evenings.
I don't like to admit that, but it's true.
And that brings us back to rituals. Rituals help us to remember what is truly important in our lives. My father-in-law's words echo within me.
I have more that I want to write about the holidays but...
Wait a minute. I hear my son downstairs.
I hear my son downstairs? Why am I sitting at a computer?
I am going to plop down right beside him.
And as we watch football, or wrestle, or simply laugh, I will wonder. I will wonder about the day when he will raise up a glass of wine and offer a toast on behalf of his family.
After all, rituals are important.
Calling all HuffPost superfans!
Sign up for membership to become a founding member and help shape HuffPost's next chapter