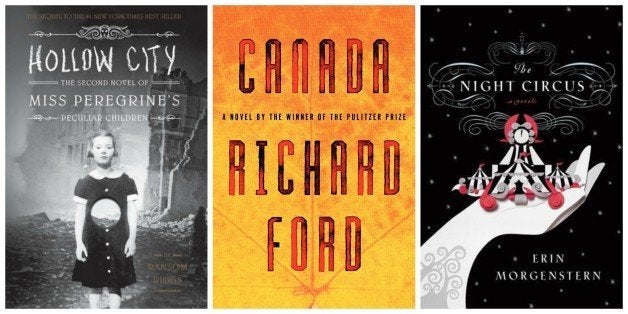 Happy Thanksgiving! Feasting on carbs will probably make an attempt at any sort of productivity on Thursday evening a wash. But before buying into those myths about turkey-induced drowsiness, consider the company of a pleasurable book to go with your post-pie lazing. We've selected a few titles that suit the season, either because they're about family, or because their gripping plots will keep you awake. Here are seven books to curl up with over this long weekend, while basking in Thanksgiving's afterglow:
The Hundred-Year House by Rebecca Makkai
The characters in Rebecca Makkai's latest novel know what it's like to be entrapped in a space with family members welcome and unwelcome. The Hundred-Year House tracks the history of an estate, beginning with its prideful, mostly neurotic present-day inhabitants, and moving back in time to reveal the lives of the ancestors and artists who lived there for, well, the past one-hundred years. The storyline is more than clever; Makkai uses the cast of residents to make a broader comment on perceived versus "actual" history, and manages to be amusing along the way.

On Such a Full Sea by Chang-Rae Lee
Lee's story would engage most readers, but appeals especially to the Hunger Games crowd. If you're all caught up on Collins and are on the hunt for new dystopian fiction to tide you over until movie 3.2 finally releases, this book might do the trick (although it's decidedly less brutal). A determined female protagonist leaves her home in B-More (formally Baltimore) for the first time to search for a lost friend, and quickly discovers that life in her fishing-focused labor colony isn't representative of how the rest of the country is living. The resulting story is part class commentary, part environmental fiction, and all sure to entertain readers who are looking for a more nuanced, "adult" version of similar YA narratives.
The Goldfinch by Donna Tartt
Full disclosure: We've been trumpeting this book's merits since its Pulitzer win was met with some undue hate. If you haven't yet lost yourself in Tartt's tapestry, now's as good a time as any! The story follows troubled, orphaned Theo as he comes of age, learning about his complex relationship with art. Don't let the page count or the naysayers dissuade you; Tartt moves quickly from New York's East Village to Las Vegas to Europe and back, introducing readers to a cast of amusing, touching characters. This choice is an especially great fit for those who typically turn to Dickens for a warm, enticing holiday read, but would like to add a newer title to the mix.
The Night Circus by Erin Morgenstern
Your taste buds will likely have been inundated by one too many flavors by the time dinner winds down, but why stop the sensory cornucopia there? Morgenstern's book (which is celebrating an anniversary of sorts this month -- the first draft was written during NaNoWriMo) is, among other things, a platter of wonderfully described scents, sights and sounds. Star-crossed magicians Celia and Marco have been unwillingly tasked with dueling each other, an event they've trained for all their lives using very different methods of education (Marco reads, Celia practices haphazardly). When the two finally meet, they're joined by a slew of stage acts, including a room filled with peculiar perfumes.
As with The Night Circus, Ford's 2013 novel is an excellent means of continuing the sensory romp that is Thanksgiving. What his prose lacks in olfactory offerings it makes up for in its sonorousness -- Ford's writing has been described as "sound-oriented," and indeed his style has a rhythmic quality that makes for a pleasurable reading experience. For Ford first-timers, this is an excellent choice -- while most of his books, beginning with The Sportswriter, follow recurring character Frank Bascombe, Canada is an enjoyable stand-alone. It's set in Great Falls, Montana, a place Ford visits often in his fiction, and centers on a pensive narrator reflecting on his teenage years, when he lost his family.
Hollow City by Ransom Riggs
Riggs's sequel to Miss Peregrine's Home for Peculiar Children, a story threaded together by vintage photos collected by the author, is an immersive, if almost painfully twee read. If you need a break from flipping through your own family's photo albums, Riggs' collection is sure to be stranger than whatever lurks in your grandmother's archives. The pictures punctuate fantastical chapters, chronicling kids on the run as they journey to 1940s London. If you've yet to picket for YA-reading adults, this book may entice you to do so.
You may remember Nicholls from One Day, his love-story-turned-rom-com starring Anne Hathaway. In his latest novel, a Booker Prize nominee, he once again chronicles a struggling relationship, but this one centers on a couple who, after nearly two decades, has realized that their marriage has grown stale. Unfortunately for them, but luckily for the sake of plot, this epiphany coincides with a trip they've planned to take their 17-year-old son on a tour of Europe's artistic monuments. The ensuing clever family saga might be the best way to take a quick break from your own family this week.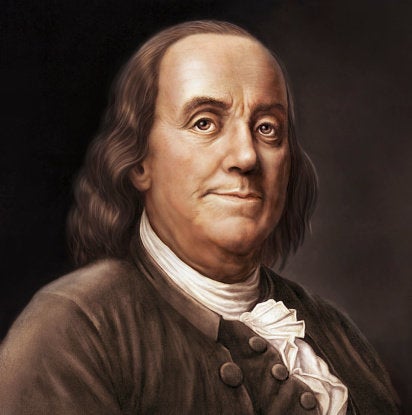 Writers Who Reinvented American Literature